Considering the financial pressures and turmoil this year, splurging on Christmas gifts with reckless abandon will feel quite wrong. We're probably all bracing ourselves for that colossus of a gas bill… Where gift giving is in order, it will most likely consist of fewer but more considered, long-lasting gifts, rather than frivolous (stocking) 'fillers'. So what do gardeners really want/need?
When it comes to gifting, gardeners are a blessing. A passion for horticulture makes for a marvellous guiding hand to battle the crowded shopping aisles. Especially so, as the market for botany inspired paraphernalia is pretty sated; from flora imprinted frivolities, books, plants to practical hardware. Sadly, the thus far perused Christmas gift lists in magazines and catalogues overdo the cutesy, overly-floral stuff, which in all honestly isn't what we're looking for. I love a garden themed mug as much as the next person, but like many a gardener, I've now got quite a few…
In my book, a good gift is one you'd like yourself and one that you are proud to give. Something for the long term and offer regular, practical use and enjoyment. Price, size, fashion is irrelevant. I tend to steer away from giving plants or trees as they're so personal, unless of course they are specifically desired. Besides, my friends, family and neighbours are pretty used to being inundated with continuous supplies of garden plants all year round anyway. So, here are some suggestions of items with which I have happily gardened had for many years, that continue to impart benefit, joy and remembrance.
Note, I have absolutely no affiliation or commercial agreement with any of the mentioned companies. Rather, these are completely independent selections, based purely on years of personal experience.
Tools
Secateurs, secateurs and secateurs. Chefs have knives, writers have stationary, gardeners have secateurs. We love and need them, and there is always room for more. Generally speaking the choice falls into two camps; Team Niwaki and team Felco. Both, great secateurs that provide long term usage. I adore my Niwaki Tobisho secateurs but they are admittedly pricey. More competitively priced, but no less brilliant are the Sentei and Okatsune secateurs. For a keen fruit tree pruner, the more specialised Joppari are wonderful, though they come with a hefty price tag. As good as they are, Japanese secateurs aren't to everyone's taste. I know many superb gardeners that don't like working with them and prefer the classic Felco (model no. 2).
Holsters. Secateurs need holsters. When it comes to holsters, you can either go with an integrated holster and belt combo, or a holster that 'strings' onto an existing (tool) belt, or clips onto trousers. The Felco F910 is a good buy, but Niwaki do some good ones too. There is no need to stick to a specific brand as a generously sized holster will fit pretty much all secateurs. For the all-in-one option, I recommend the (slightly John Wayne-ish but I love it still) farmer-florist tool belt from Erin Benzakein of Floret Farm, but it's pricey.
Sharpening accessories make for great gifts as they're always needed and often in need of replacement. Niwaki do an incredible rust eraser which easily removes all manner of pruning muck and are invaluable. They also have a wide range of great sharpening stones – the brown (#1000 grit) is best for general sharpening. In addition for sharpening – whilst pruning, the Darlac Diamond Sharpener is great, easily slotted into a holster and good value.
Shears. As an avid cloud-pruner, I have a good selection of shears to tackle intricate shapes to the larger smooth surfaces. Of all my shears though, which include fancy Japanese ones, there is one that I use more than anything and simply adore. The Darlac DP401 Lightweight Shear 8″ is a marvel. Light, good reach, accurate and so comfortable to work with. Great value and by far my favourite.
Cordless garden shears. Not a budget gift, but it's so good I thought I had to include it. I do an awful lot of topiary/hedge pruning and it does put a strain on your hands and wrists. For that reason, my husband kindly bought me a Stihl HSA 26 Cordless Garden Shears for my birthday. Initially sceptical as I have always been that 'no-I-clip-everything-by-hand' nerd, but I was astonished as to it's weight, accuracy and manoeuvrability. It's simply fantastic and now very much part of my pruning kit.
Hand rake. Hairdressers have combs, I have a hand rake. There is no better piece of kit, than a humble hand rake. I use it in the borders for general work and especially for pruning topiary, to comb the stubborn clippings off the hedges and to brush out ingrowing branches. I believe mine is a vintage Homebase number, which is sadly no longer available but it's very similar to this Sophie Conran hand rake by Burgon & Ball. I like the tines to be thin.
Copper trowel. I have a few trowels, but one is the hardest working. My Castor Trowel by Implementations is the best of the bunch. Lightweight, incredibly strong, always sharp and just beautiful. I have had it for longer than I can remember, and it's one I wouldn't do without. Spend-per-use; they're incredibly good value. Tools from Implementations come with a 25 year guarantee and they offer a repair service if needed.
Kneelers. Invaluable bit of kit. Steer away from any fancy florally printed ones as these things are meant to get down and dirty. You can't go wrong with the Burgon & Ball Kneelo which comes in a range of colours. Choose a colour that you won't 'lose' in the garden.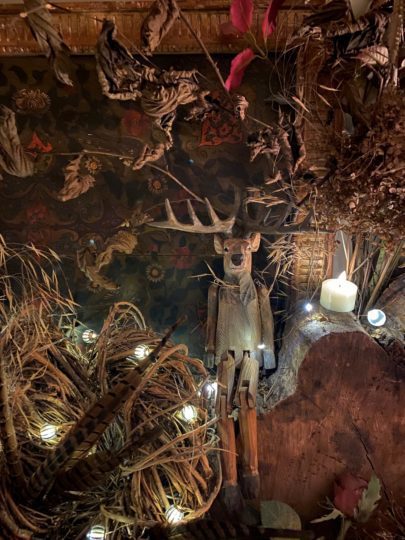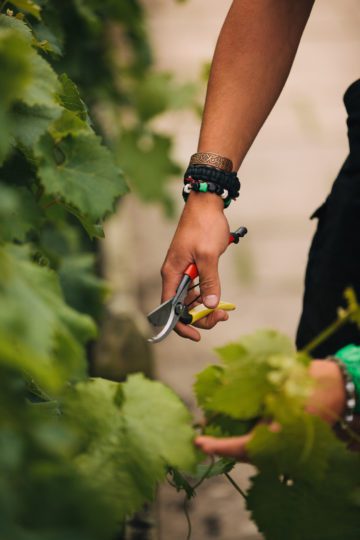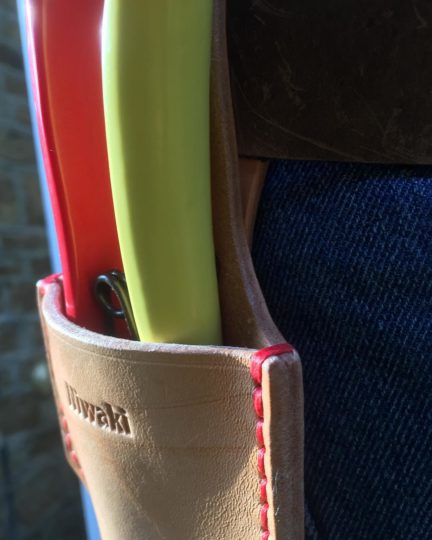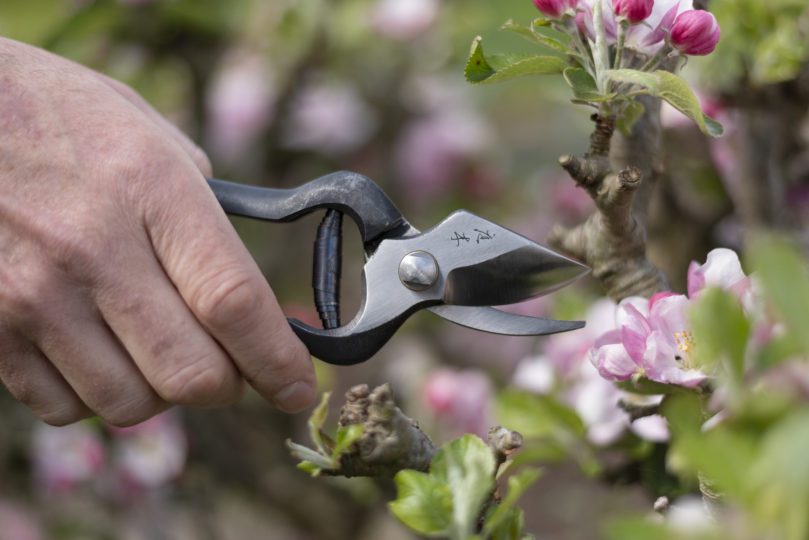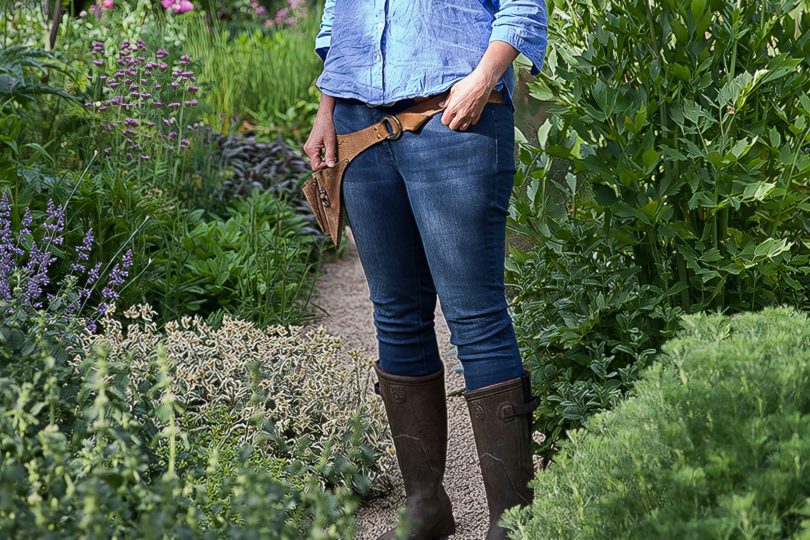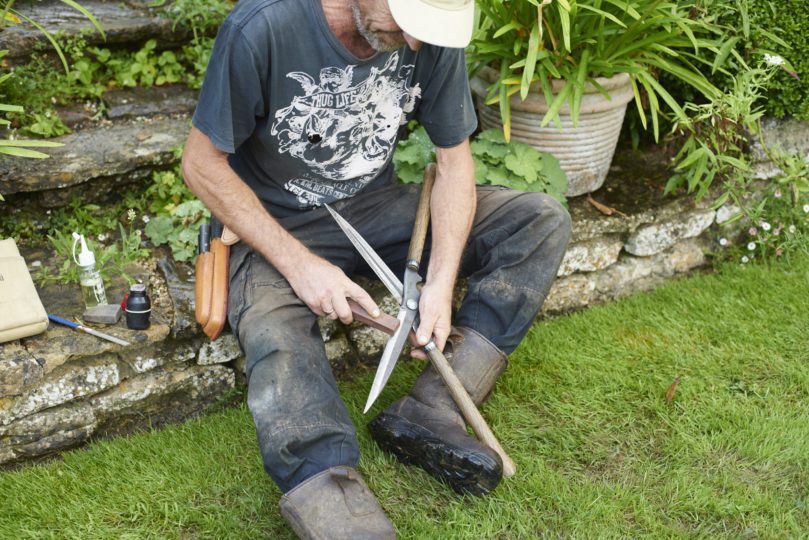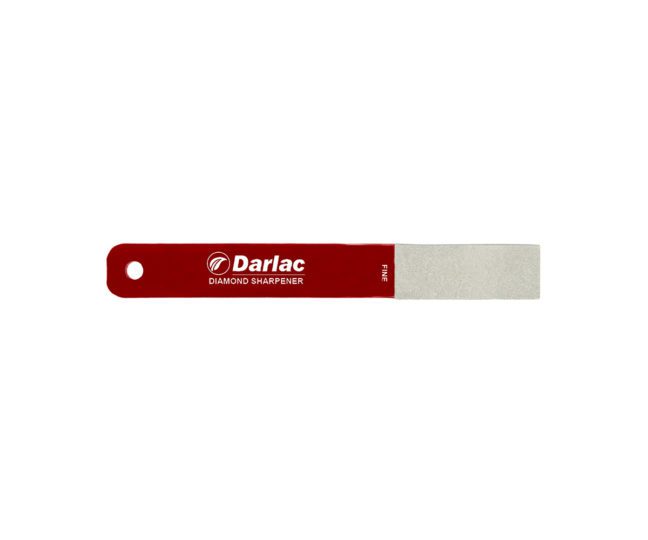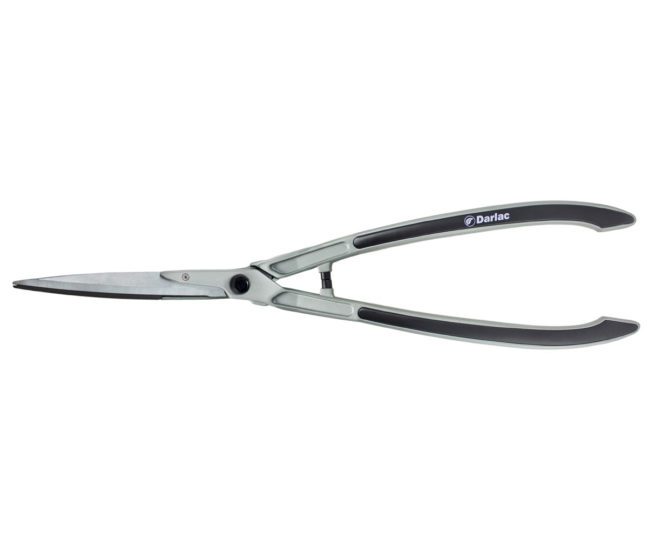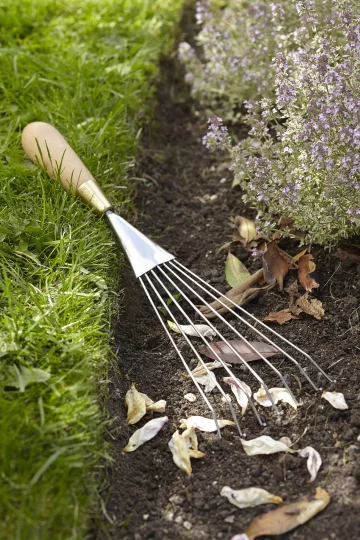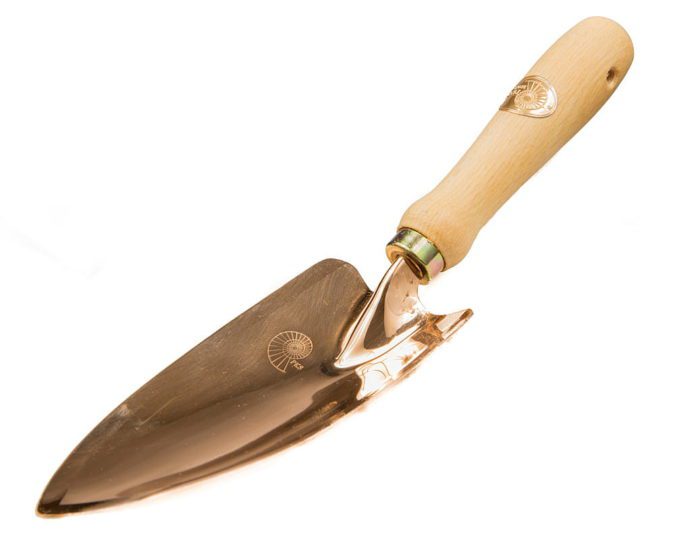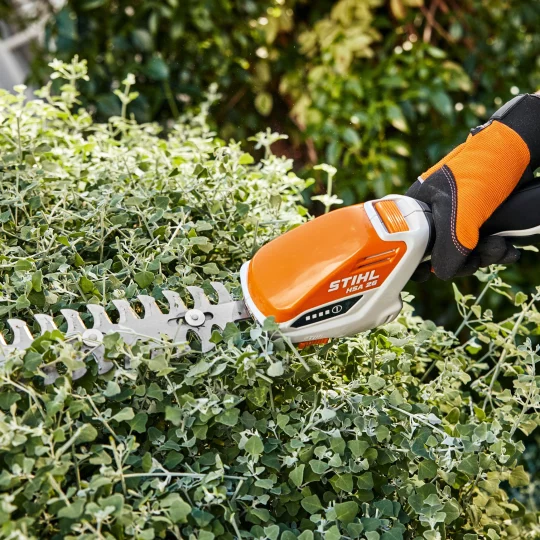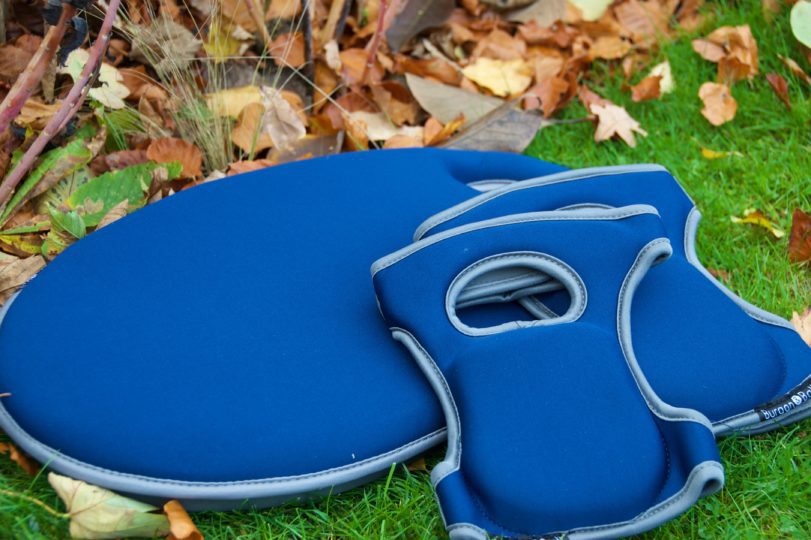 Gardening curio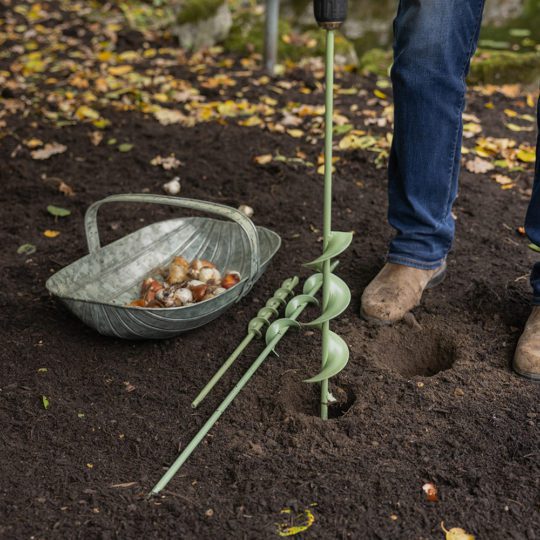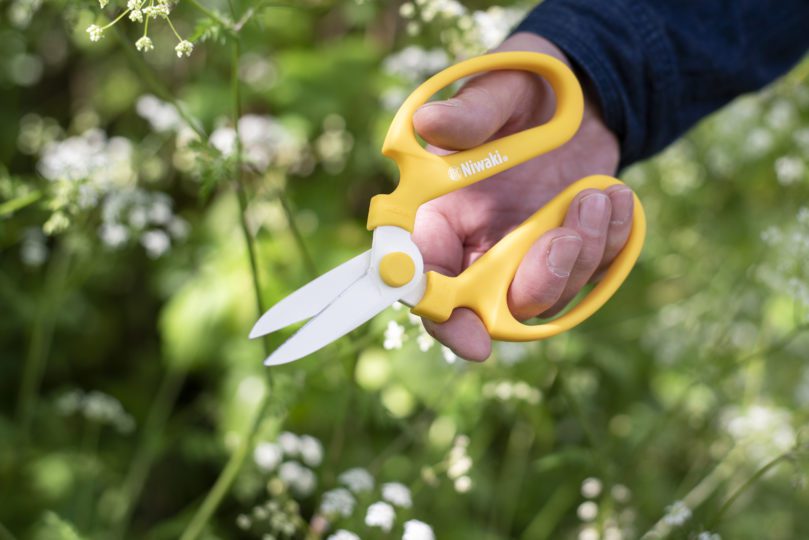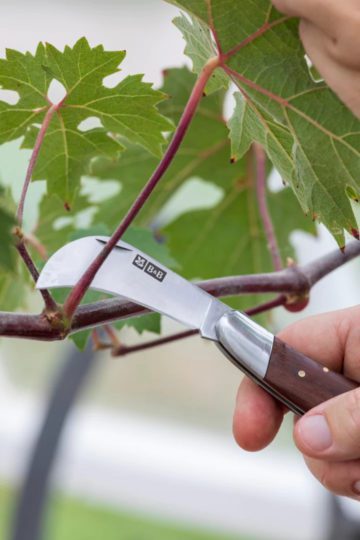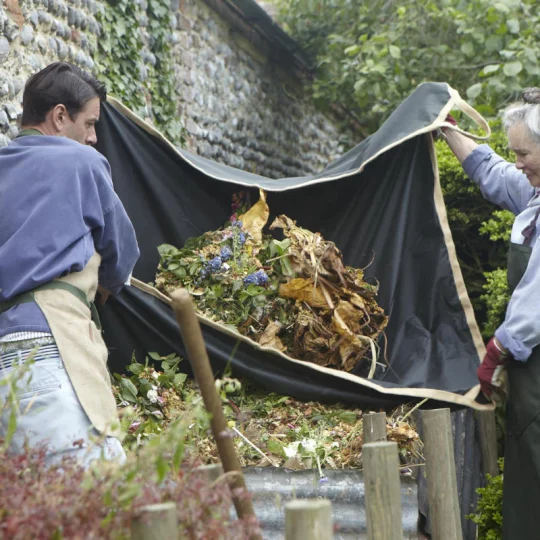 Garden paraphernalia
Plant supports. My father very kindly gave me a Leander lobster pot many moons ago which is now adorned with roses. Practical as a super plant support, but they also look lovely in the garden. They come in various sizes, all beautifully made. Leander make numerous types of plants supports, but the lobster pots are one of my favourites.
Bird feeders. I love a well designed bird feeder, as do the birds in my garden. I have come to the conclusion that there is no such thing as squirrel-gnasher-proof, so in my book your best bet is to go with one that is built to last and made of metal. Julia Leakey, Crocus's talented product designer has designed a wonderful, market superior range, all of which I love. The Stake feeders and Garden fat ball stake feeders are my favourites as they are easily placed in the garden. Great quality, sturdy and beautiful. The Copper and brass versions are fabulous as they tarnish and hence 'fade' nicely into the borders.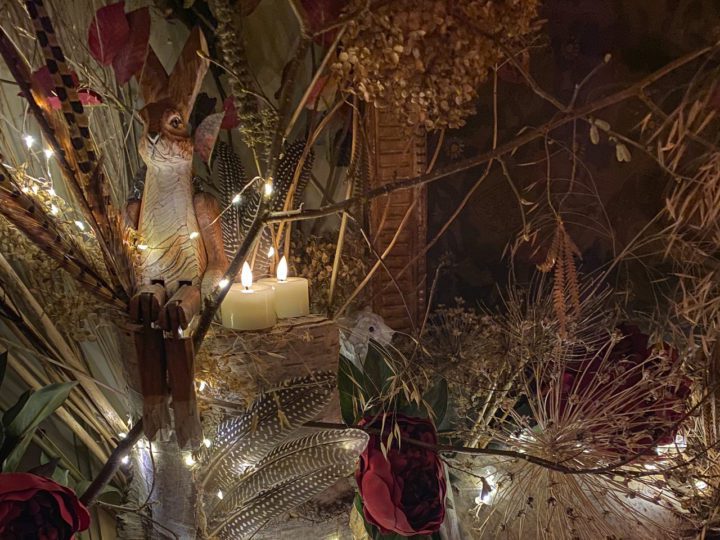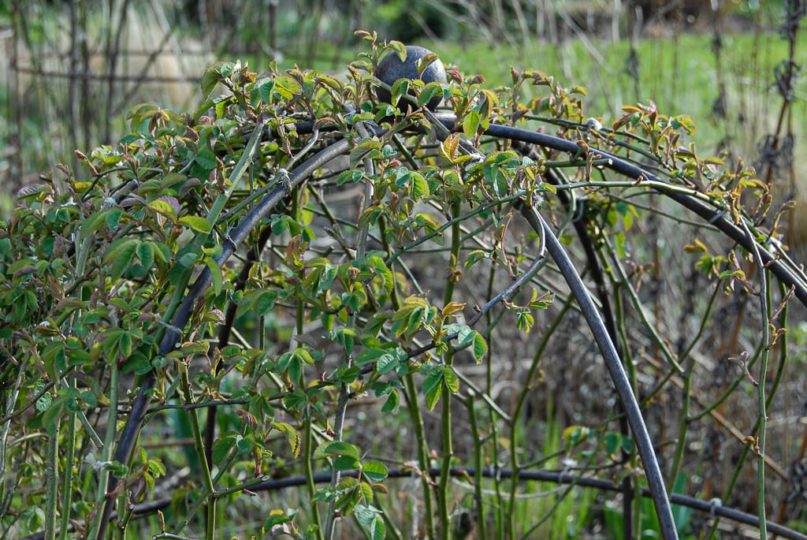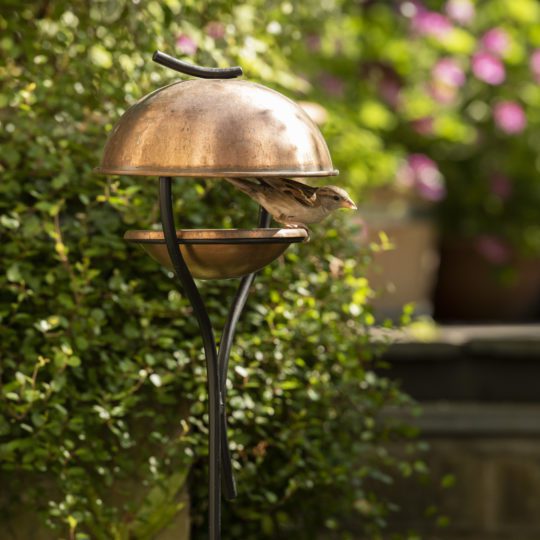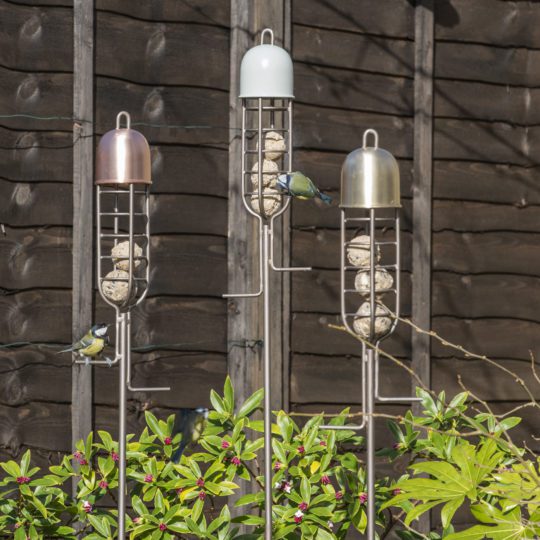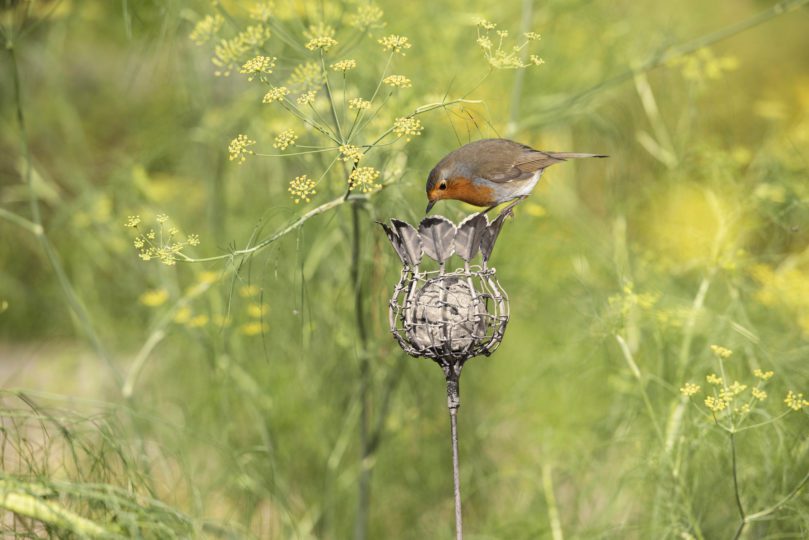 Garden clothing
Gloves. I have used many brands, but for the past few years I have been using Engelbert Strauss Latex Techno Grip gloves. The name alone is wonderful… Suitably thin material, very good value, available in various sizes and great to work with. A very welcome gift indeed.
Jerkin. Clothing is incredibly personal to the wearer so I tend not to gift clothes. However, there is one staple that I have had for many many years and easily worn by all. The Carrier Company's Norfolk Wax Jerkin is a wonderful piece of kit. Warm, comfortable, big pockets and I wear it all the time. Mine is a now a tad shoddy but it's at least 15 years old and I still adore it. Cost per wear, good value but it's admittedly a big initial outlay. Comes in three colours and sizes S to XXL. Size wise, opt for one allows for big woolly jumpers for all year use.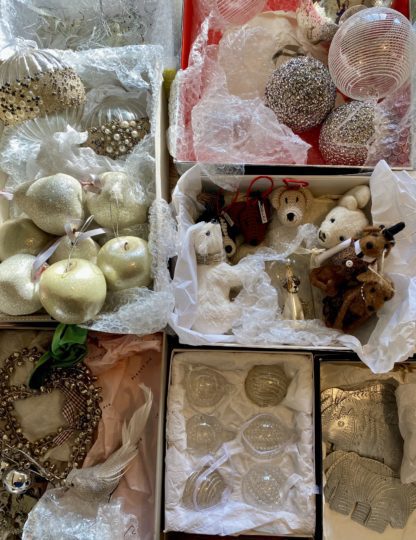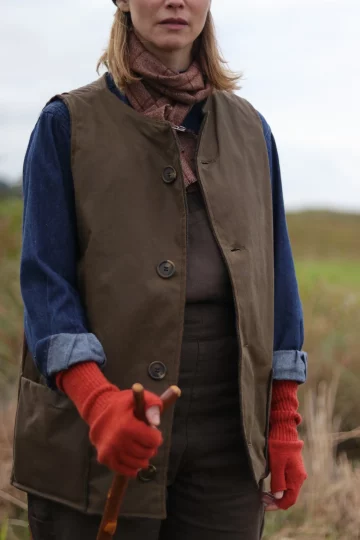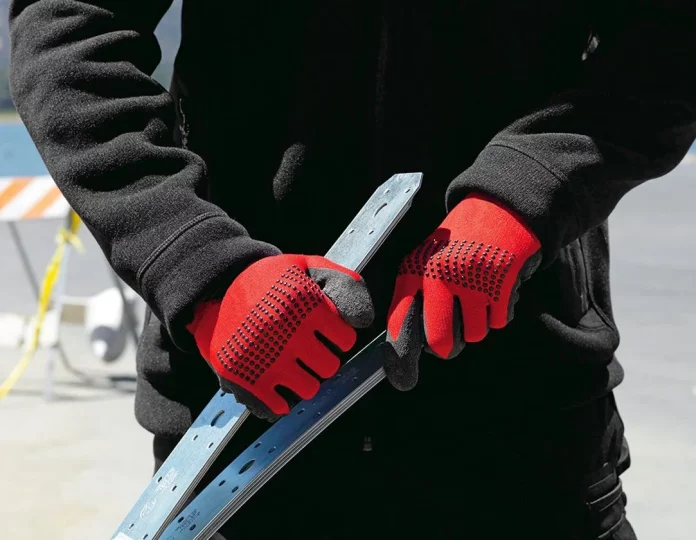 Gardening books
Many of my esteemed colleagues have penned some incredible books, numerous of which are staples on my bookshelf. Newly published as well as old favourites, the latter of which are probably also available in charity shops. A few random recommendations;

All things Diacono. Mark Diacono writes wonderful books most of which aim to inspire you to cook with your valuable garden produce. Sour, Spice: A cook's companion, and The New Kitchen Garden, are but a few favourites.
Inspirational eye candy. From the maestro himself, Tom Stuart Smith: Drawn from the land. An overview of 24 of Stuart-Smith's gardens. Spread around the world Stuart Smith's planting palette is unmatched and his gardens always sit seamlessly in their surroundings. We can't match these budgets, but there is always ample to learn and apply in one's own garden.
Pruning bible. Undoubtedly the best book on pruning, RHS Pruning & Training by Christopher Brickell & David Joyce. There is newly revised and updated edition available.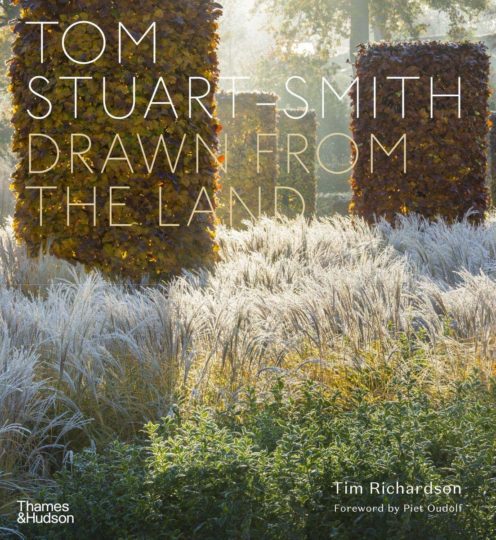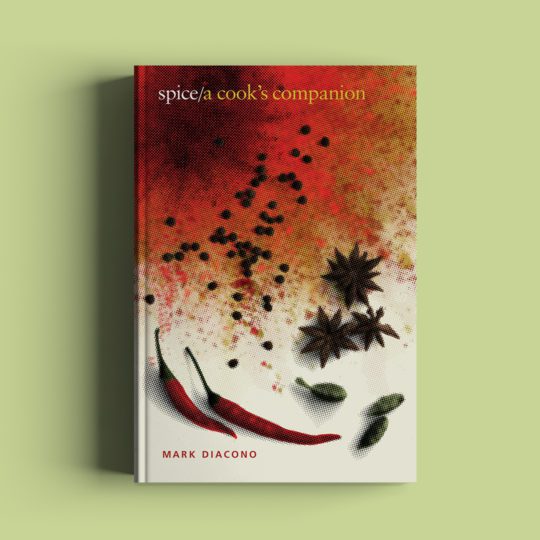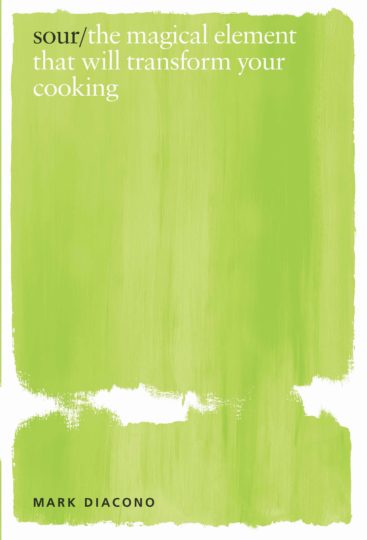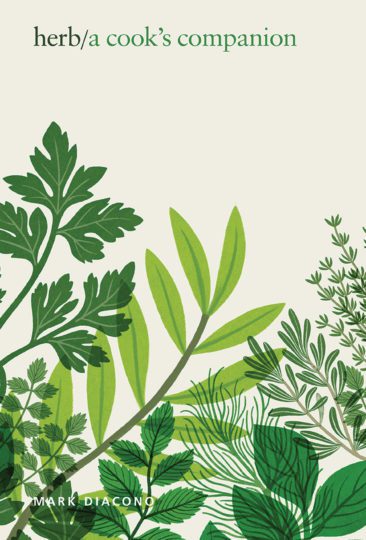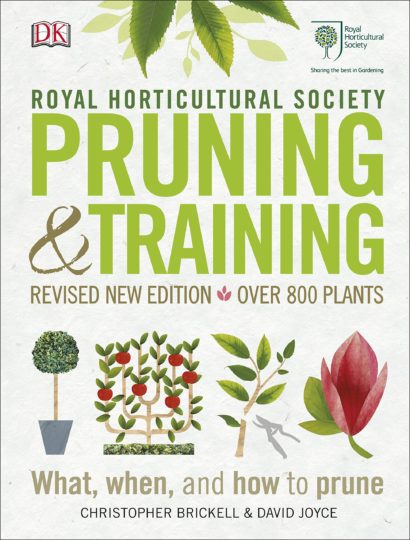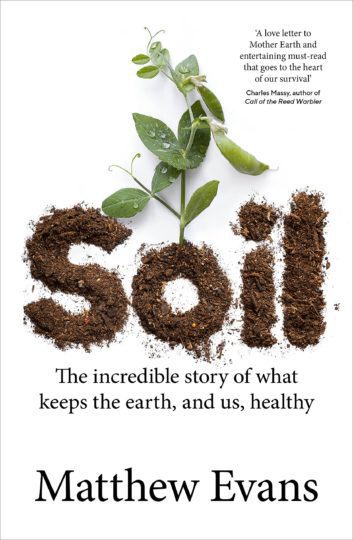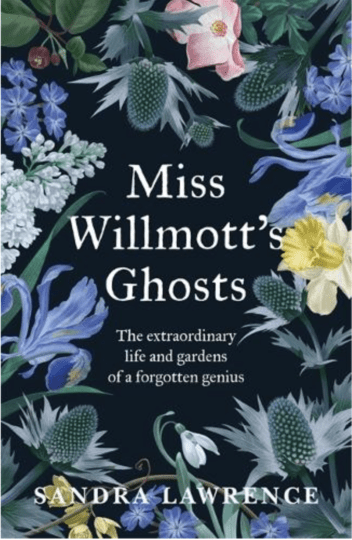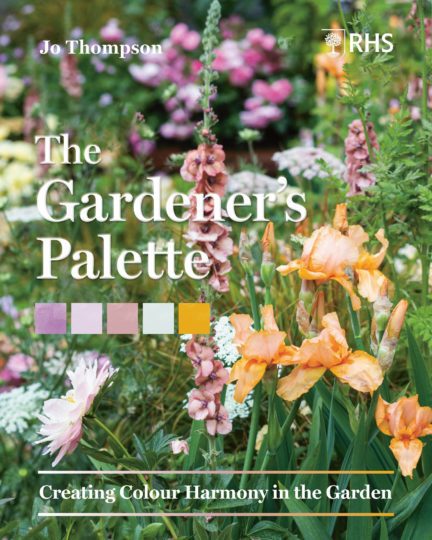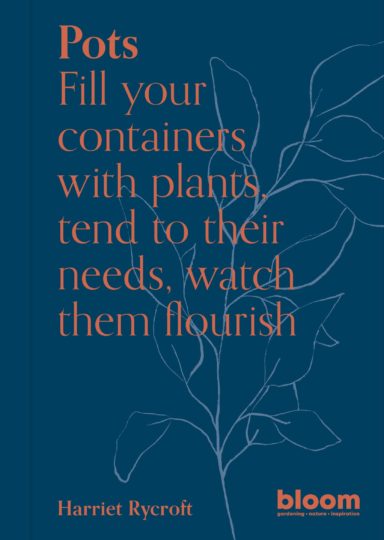 Gardener care
Gardening is the best form of physical and mental exercise by a long shot. However, it does take it's toll on the old lumbar region and joints. Epsom and magnesium bath salts can help soothe those poor weary gardener muscles. Westlab's Recover offers a powerful Epsom and Arnica doubleheader. Pink Gin with added Himalayan salts is great too. For that magnesium kick, Better You do a super range of bath flakes, which will be undoubtedly be happily received.
To my fellow gardeners, you are very welcome…
Wishing you all a very happy Christmas!