Everyone has their clandestine vices; mine is reading the Daily Mail. Something, which prior to this heroic disclosure, was very much kept under the radar. The daily digestion thereof, requires limited mental aptitude and its content certainly not to be accepted as gospel. However, the entertainment value is priceless and this week was no different. As expected, the focus of current coverage is the imminent Royal wedding of Prince William and Catherine, which incidentally and rather unfortunately abbreviates to; 'the WC wedding'. Anyway, amongst all the joyous royal nuptial news, was an amusing article penned by Quentin Letts, entitled 'Yes, its true. Women ARE better gardeners than men'.
Letts' article was prompted by the publication of a report from a recent survey conducted by a weedkiller manufacturer, concluding that women are better gardeners than men.  Unfortunately, the original survey report is proving to be elusive as it would have been interesting to find out how the unidentified weedkiller manufacturer, was looking to ascertain what actually constitutes a 'good' gardener. In the article, Letts concurs with the report's conclusions and provides an amusing personal insight into Mr and Mrs Letts respective gardening traits and roles.
Masculine brawn
Letts (dubbed barrow boy) considers his and the male gardening role, to be limited to the more arduous physical side of gardening such as moving heaps of mulch, digging, pruning and pushing mowers, whilst his wife's and hence the female gardener, is more involved in the 'fiddly' elements of gardening, such as tending to flowers, weeding, planting and choosing colour schemes. Despite the article's thoroughly comical quality,  it is of course a rather simplistic point of view, and apart from his own experience, for most, rather inaccurate. Whether weeding, planting, mowing or digging, all gardening activities require substantial physical effort, all equally undertaken by both sexes. To my mother's continued chagrin, the state of my hands, certainly proves this point. Furthermore, eminent gardeners such as Christopher Lloyd, Piet Oudolf, Noel Kingsbury and Tom Stuart-Smith are very apt indeed when it comes to working with plants, textures and colour. I would hazard a guess that, Mrs Letts, who must be a good gardener, working up to 6 hours per day in the garden, frequently battling stubborn weeds, may be a tad miffed about her husband's rather disparaging depiction of her gardening activities as being merely 'fiddly'.
Realism?
Having said that, I suspect that for many households across the country, some of Letts' observations may ring true. Just as it is for us and most of our keen gardening family & friends, she works the flowering borders and he takes pride in the lawns, and deals with the copious collections of menacing machinery. In my case, it is indeed accurate to say that I am most interested in working with plants, that is; planting, creating the borders, propagation and growing vegetables. Though, contrary to Letts view, my activities do extend to the associated physical requirements; digging the borders, mulching and pruning. Similarly, my husband is certainly a wiz with the lawn mower, shovels and secateurs, but his gardening interests don't just end there. He is very interested in plants, in fact he has a passion for herbs and fruit plants/trees. He has created a superbly laid out fruit cage, crammed full of the healthiest of plants, elegantly and effectively supported, producing the most tantalising harvest of early, mid and late summer berries. My envy never ceases to subside, and my poor kitchen garden finds itself in a continued beauty contest. On that score, I am still but the runner-up.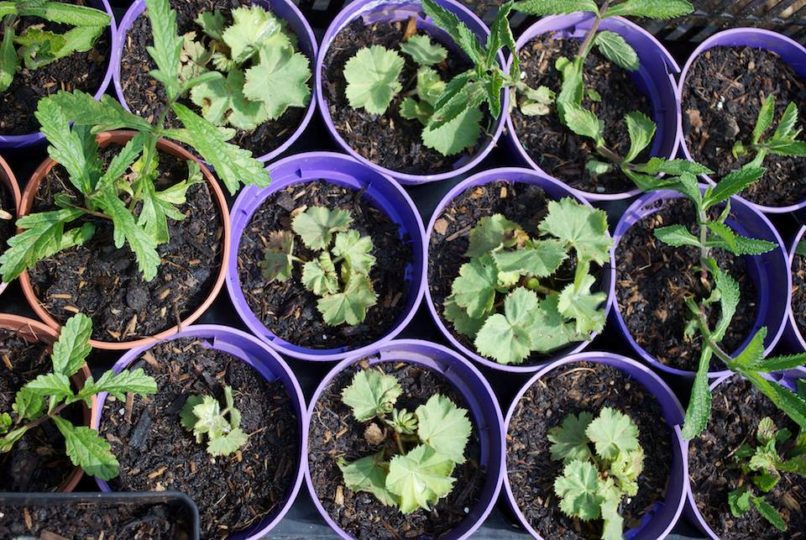 Only women weed
According to Mrs Letts, men are unable to weed. Apparently, she sings a rather interesting rendition of Julie Covington's song, 'Only Women Bleed', where she changed the words to 'Only Women Weed'. From a childhood perspective, this certainly rings true. My father's weeding weapon of choice is the hoe. On a hot dry day, the hoe is a fabulous weapon, but in my father's hands, its repertoire is however not always limited to weeds. Frantic apologies to my consequently, fuming mother, often follow. On the other hand, my husband is a super weeder, which has opportunely resulted in a rather enormous collection of shiny weeding tools.
I suppose the moral of the Letts' article, is not to antagonise either of the gardening sexes. Rather an ode to the foresight of fashion conscious Victorians and Edwardians, allowing women the opportunity to publicly develop their green fingers. Genius plants women such as Gertrude Jekyll, Vita Sackville-West, Rosemary Verey, Penelope Hobhouse and Beth Chatto, set the standard still much followed today. Consequently, thanks to those accomplished ladies, men have been liberated from the perceived tedium of fiddly gardening, and can instead opt to operate heavy gardening machinery and or take to the shed to read the sports pages.
Is that really true though? Reading through the lines, one cannot help but wonder, if barrow boy Letts' continued attempts to assist his wife in the garden is not a sign of shy budding gardener, just bursting to blossom?