Dorothy sussed it. There's just no place like home. Whether for health, the economy, environmental reasons, breaking the supermarket stranglehold, taste, seasonality or simply for that fundamental satisfaction of growing something yourself from seed or cutting; the home-grown revolution is sweeping the nation.
And we're not just growing fruit & veg. Tastes have developed for long lost heirloom varieties, tantalising exotics, alpine veg, and perennial vegetables as we dabble further into the practice of permaculture. Foraging too is heading to home ground. Scavenging foodies will be able pick delectable delights from their very own 'edible' hedges, brimming with blackberries, japanese wineberries cobnuts, and exotics, such as Akebia quinata.
But it's not just about edibles. Flowers too are very much part of the home-grown movement, with increasingly more kitchen garden real-estate being dedicated to productive cutting patches to keep our homes filled with fresh GYO blooms. With that all in mind, wandering around the stunning nursery stock beds at Waterperry Gardens in Oxfordshire, I can't help but wonder if grow-your-own border, will be the next phase in the home-grown revolution?
Grow-your-own-perennials
Be it to shake our incessant containerisation habit, desire to reduce our carbon footprint, soil conservation or potential misplaced EU interference1, the grow-your-own-border can't be long off. Granted, there is nothing really new in growing plants for our gardens and herbaceous borders. We all propagate, and probably all have dozens of seed trays and/or cuttings permanently perched on window sills, in cold frames or greenhouse, but this is about taking it a step further. Following the example of nurseries, be it on a much smaller scale, an area in the garden could be dedicated to establish one's very own horticultural supermarché, to service the garden and its borders.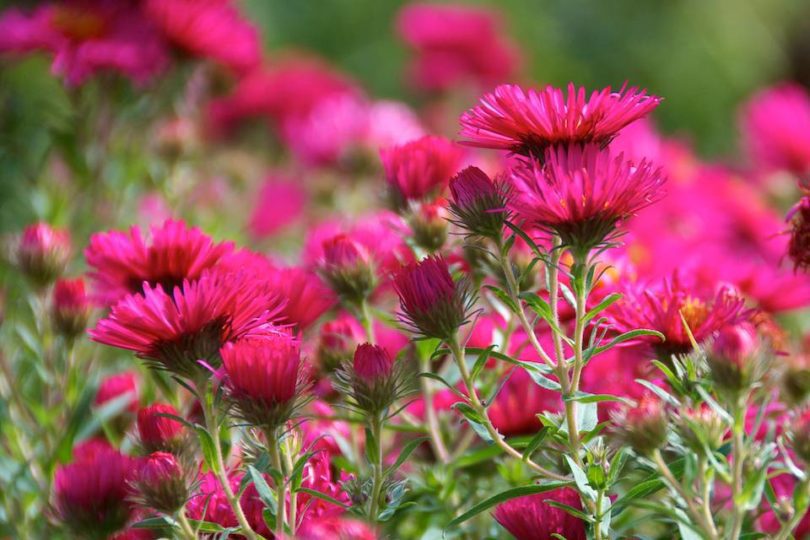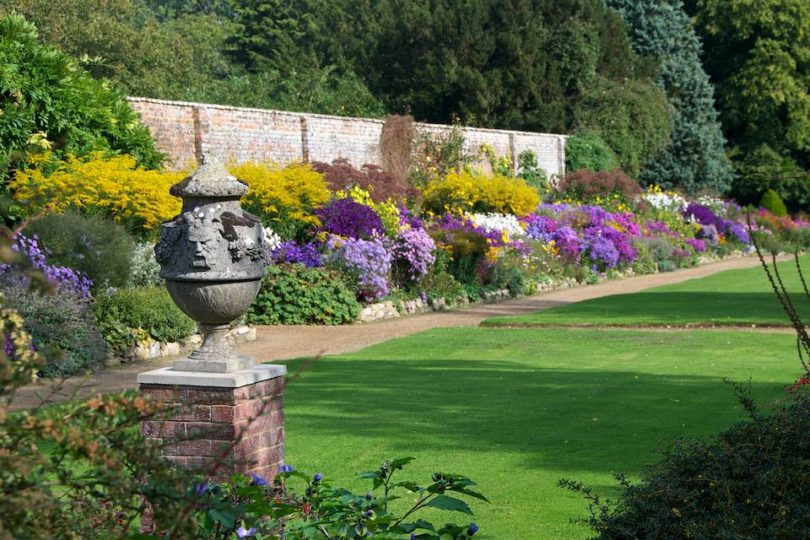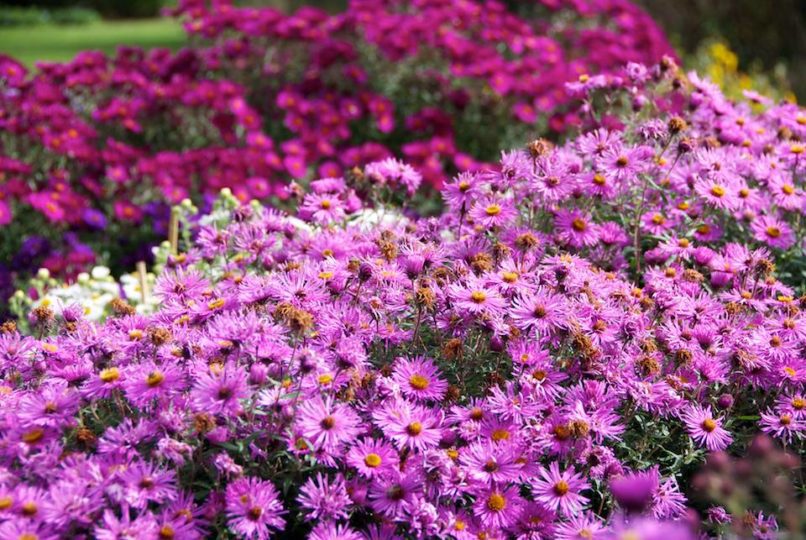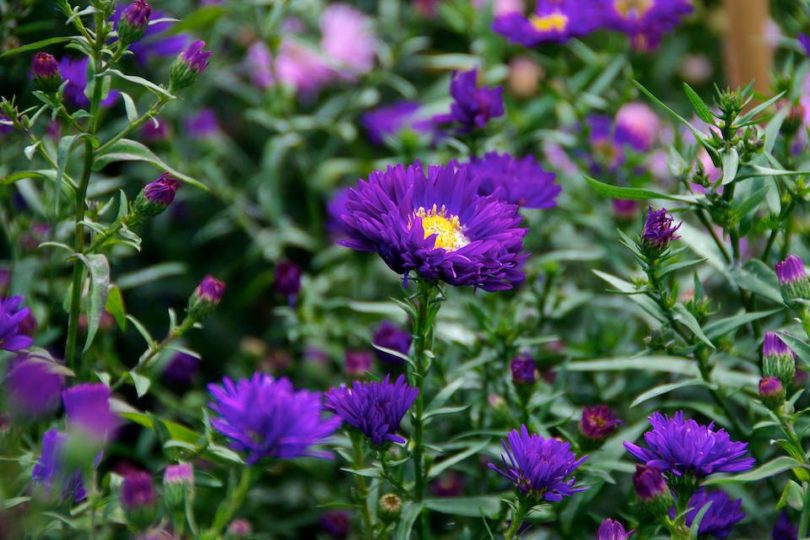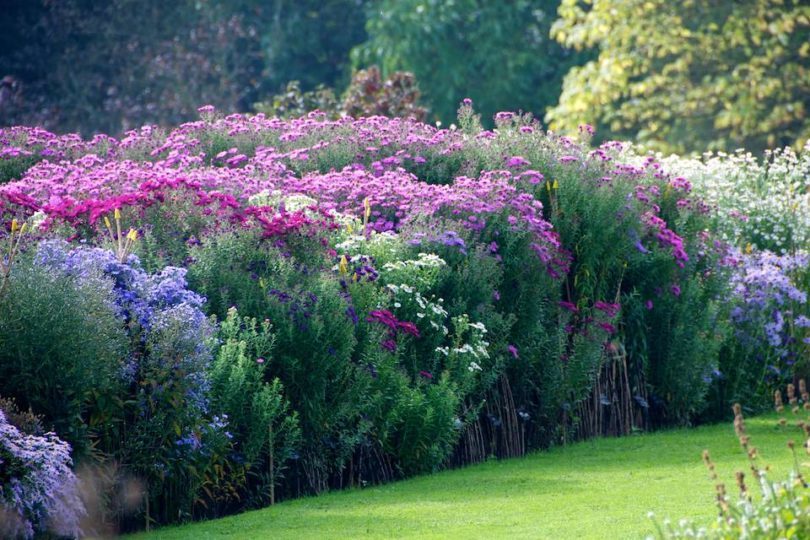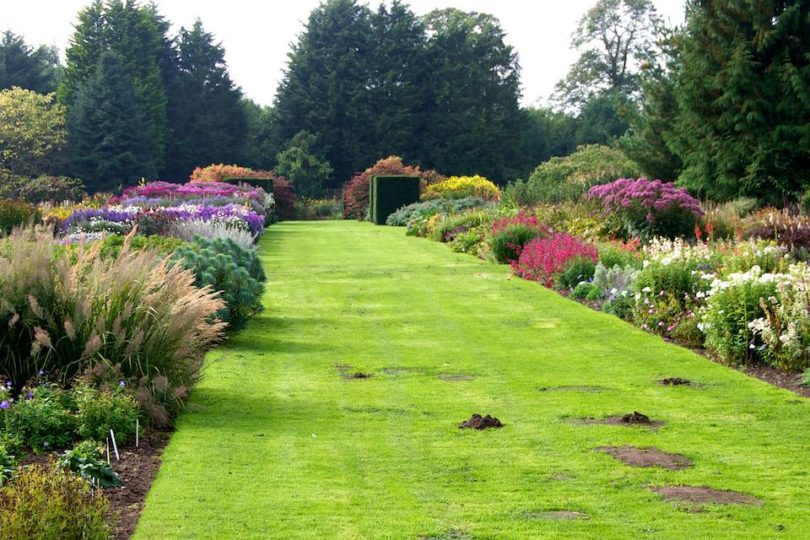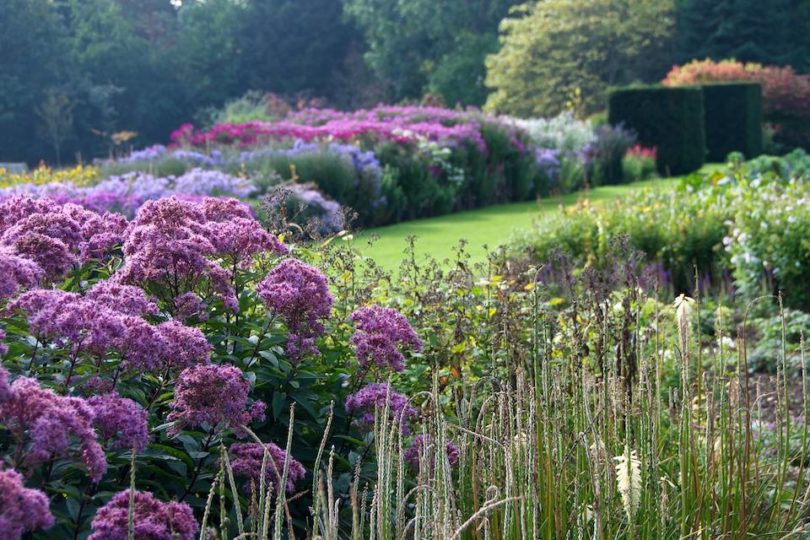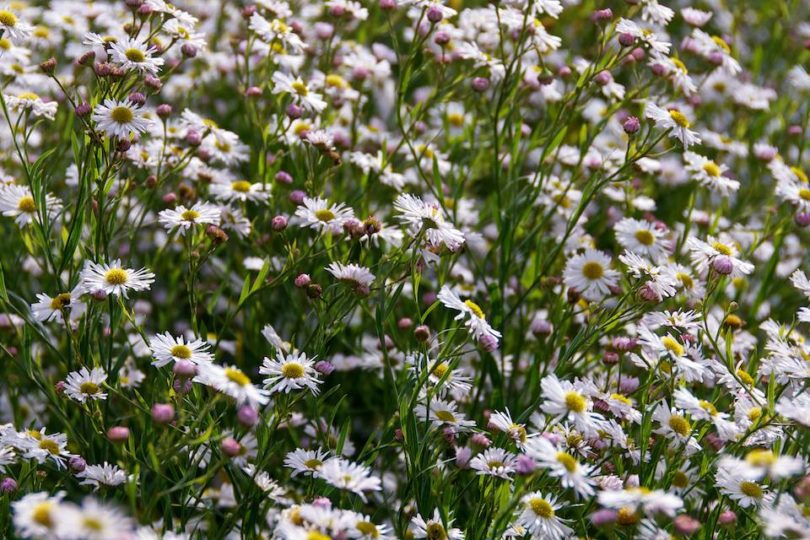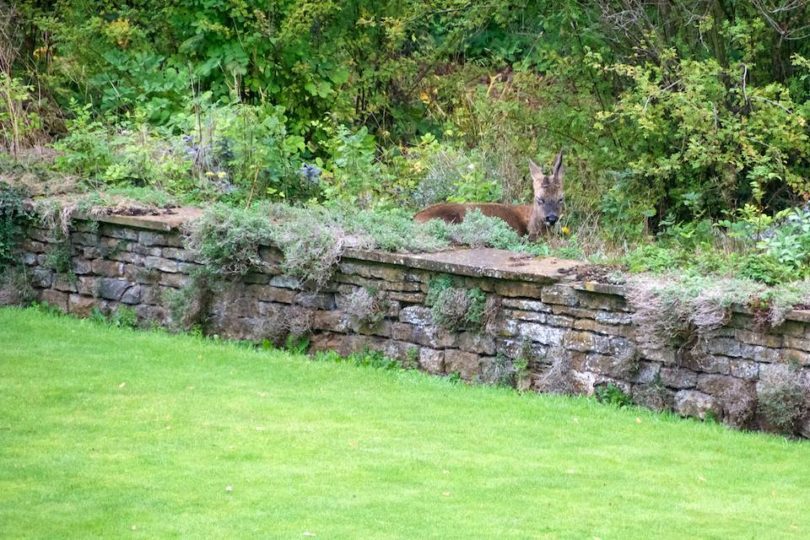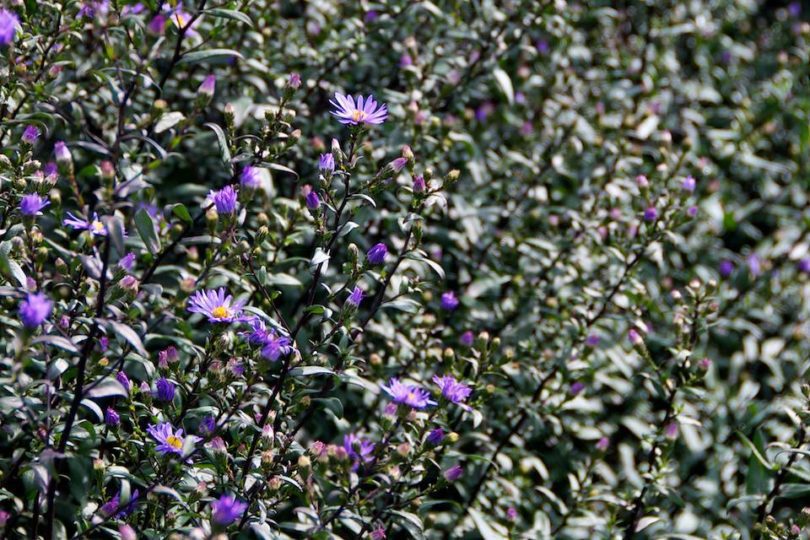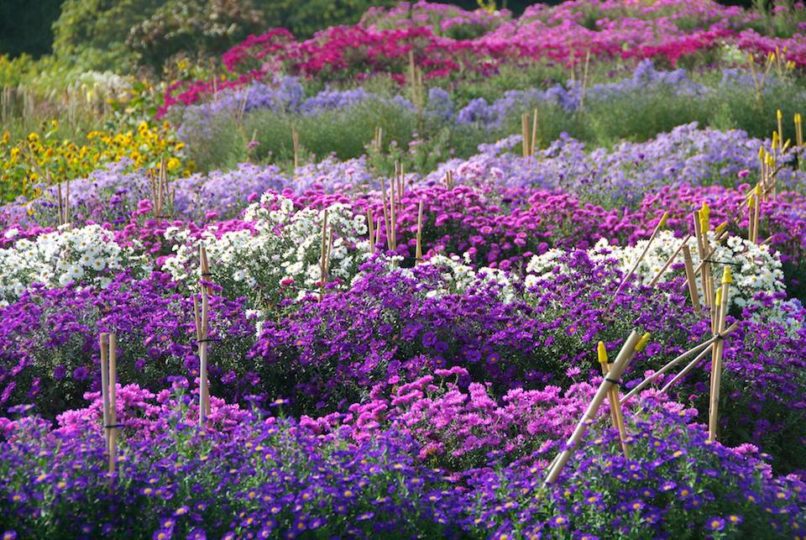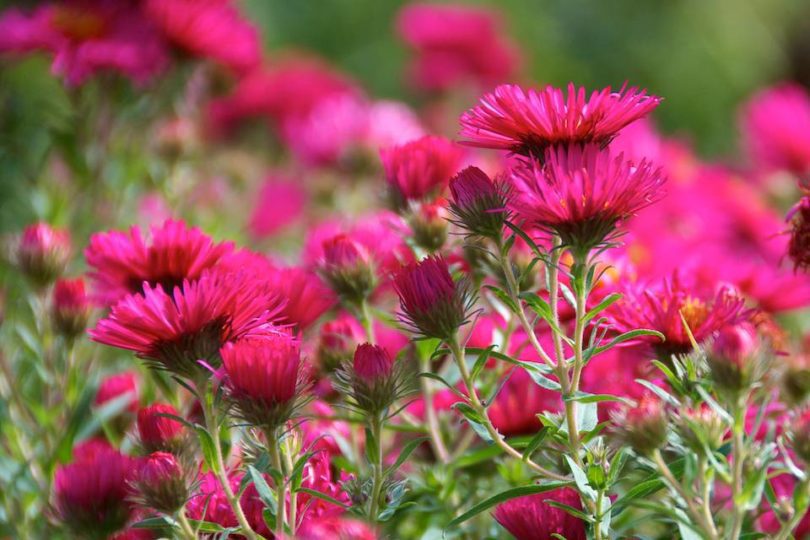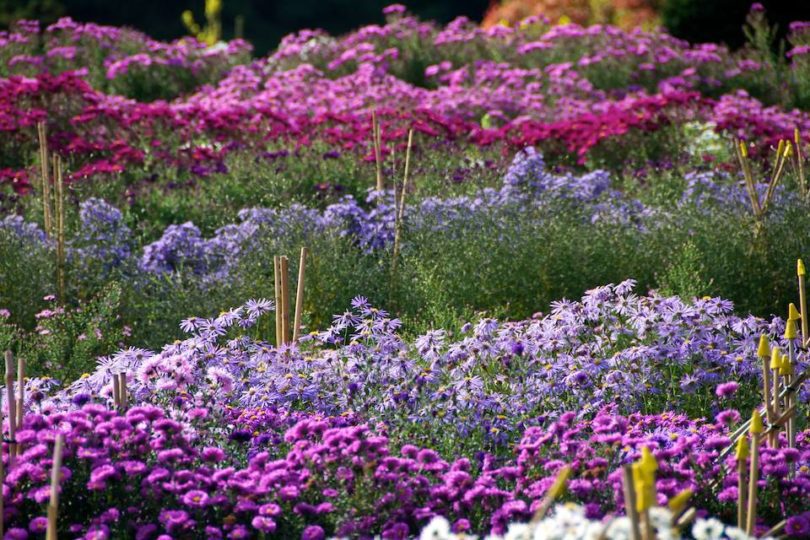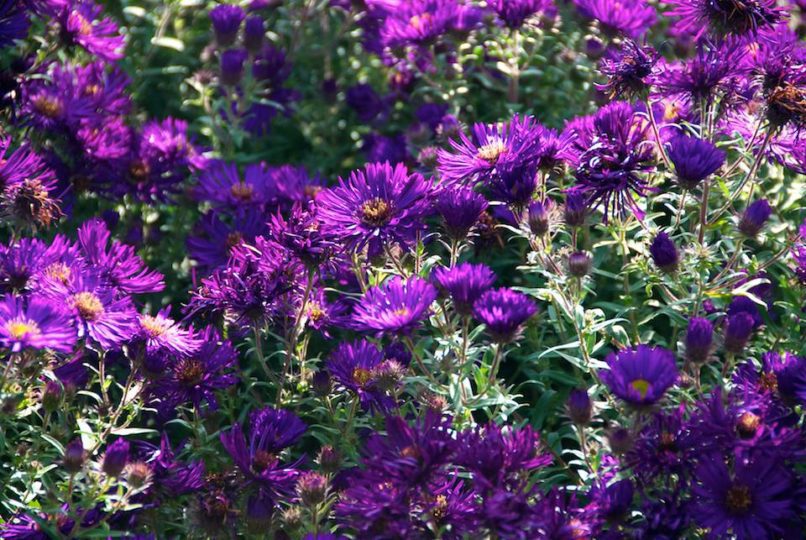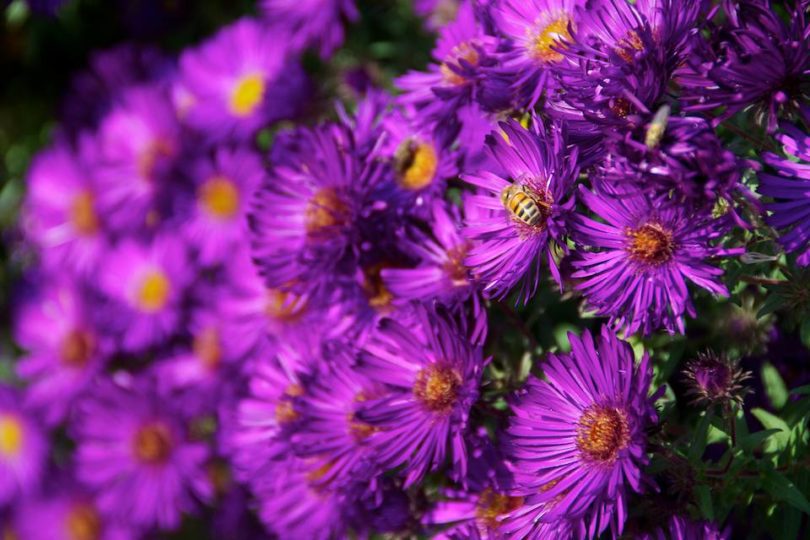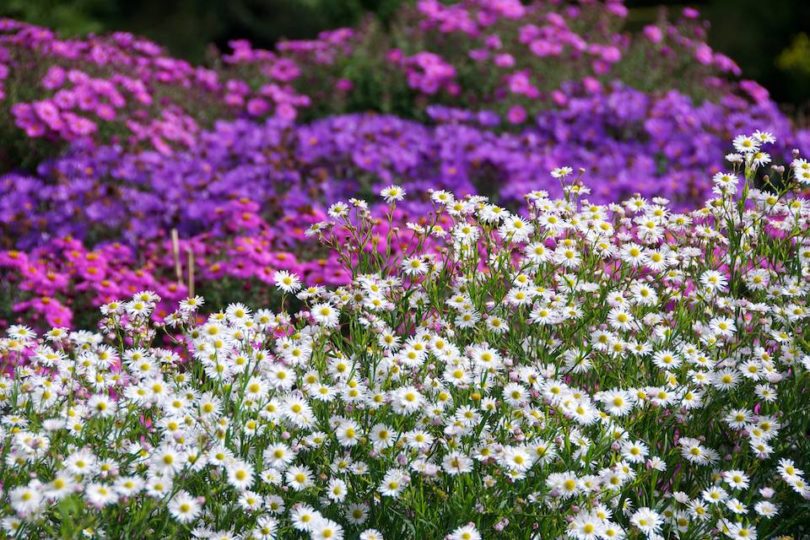 Stock beds are beautiful things, granted my fixation may be down to my interest in anything linear and in tidy rows, but apart from aesthetic reasons, they are rather practical too. As our herbaceous borders mature, it's becoming notably more difficult to replace a demised plant, or plug a hole, as the juvenile replacement needs quite a lot of time to mature, and blend seamlessly in with its neighbours.
Having direct access to quality stock of a variety of plants, of several levels of maturity, but also incidentally fully acclimatised to the garden's specific micro-climate, is rather an attractive prospect.
Smock smarts
Incredibly not their main attraction as they have many, but the Waterperry Gardens are home to just the most beautiful example of nursery stock beds. Parallel stock beds even, simply brimming with (neat) rows of perennials including; tantalising asters, eupatoriums, sedums, grasses, euphorbias and mighty heleniums.
Referred to as their living catalogue, the beds were developed by the formidable smock clad Miss Beatrix Havergal in the 1930's and are still used today as Havergal intended – as an educational resource for students, as well as for commercial propagation to supply the plant centre. The beds are simply invaluable to study plants, to see them in their mature state, and compare varieties by height, habit and spread.
And all the while, they look terribly beautiful; for sure a proud feature of this or any garden.
Space hoppers
The sheer scale of the Waterperry's stock beds is not an option for our, or most gardens. Furthermore, with impetuous deer roaming and munching their way through the garden we have no option but to establish the stock beds within the protection of the walled garden, where unfortunately much of the space is already designated.
The kitchen garden will therefore need a rethink, where room will need to be made for not just vegetables, but cut flowers and the new stock beds. Mind the latter could easily service as part cut flower patch whilst they await to be rehoused. It was after all, the flower farmer extraordinaire; Georgie Newberry who taught me that you can cut anything!
If space is still limited, or to double up on plant stock, one could also take a feather out of the hat of the splendidly clever Belgian landscape gardener, Jacques Wirtz. Wirtz's garden is littered with huge specimen plants in pots. These are all grown to the desired size, awaiting to go to his client's gardens and whilst they do so, they add real character to the garden.
At Waterperry, most perennials are welcome in the stock beds, particularly those they wish to propagate from. They advise not to include smotherers, such as Crambe cordifolia as they will just annoy their neighbours. Apart from that the world is your oyster. One could even opt to do it with tulips. Imagine your very own (mini) tulip field ….
Crop rotation
To keep plants in the stock beds clean from disease, prevent soil sickness and ensure plants remain vigorous, the beds should be managed in rotation, where varieties are moved around, and beds are planted, dug and rested. At Waterperry, the nursery beds are normally left fallow for at least a season, sometimes even a year when they grassed over, and re-dug a year (or more) later. The gardeners recommended to ensure the beds are generously mulched throughout the rotation process.
Et voila, stock beds for your own home-grown perennials for the garden. Now, if only I knew how to get my hands on one of those most fashionable of practical garments, the Havergal garden smock. There's an impending trend…..
Proposal for a regulation of the European Parliament and of the Council on the production and making available on the market of plant reproductive material (plant reproductive material law). Source EUR-LEX.