And there it is. That terrifying question, conjuring up hot faced, school bench anxieties, 'Right, time to show me what you've learned'. Oozing with horticultural knowledge, the RHS Chairman of Moderators, superb plantswoman and all round horticultural treasure, Jekka McVicar, guided me through the exhibits at the recent1 RHS Great Plant Fair in London, to explain the intricate process of floral marquee judging. Former reliance on my authoritative 'staring at plaque in wonder' technique, is now no longer viable…
Expert Clipboarding
To start off, McVicar stresses that, exhibits are purely judged on their own merit, and not compared to fellow exhibits. Furthermore, she went to explain that there is no limit to the number of medals that can be awarded at the shows.
To judge Floral Marquee exhibits, the RHS uses a point-based system. Exhibits are scrutinised on three criteria; (1) Plants, (2) Overall Impression and, (3) Scale of Endeavour, where a maximum of four points can be granted for each. Points are subsequently accumulated and metalised accordingly, where Gold medal is 11-12 points; Silver-Gilt, 8-10 points; Silver Medal, 6-7 points; Bronze medal, 3-5 points; No award 0-2 points. The good lady explained that 'nul points' score has been awarded, but is a rare occurrence, dealt swiftly by means of gentle RHS letter to the candidate in question to either shape up, or ship out.
Despite several Clouseau-esque attempts to peer over McVicars shoulder, she quite rightly refused to reveal her scoring sheet. Instead, McVicar explained that for each judging criterion, judges are provided with a list of sub-categories to guide the judges to the main points tally. Judged on a scale of 'Excellent' to 'Poor';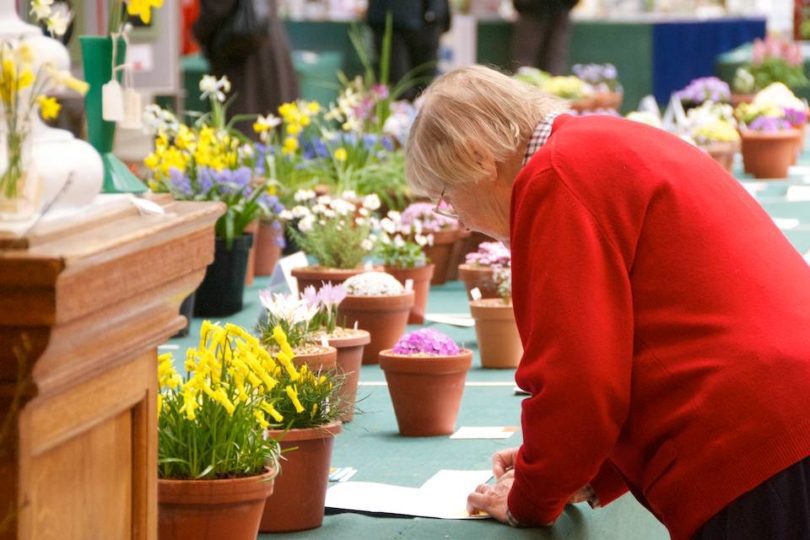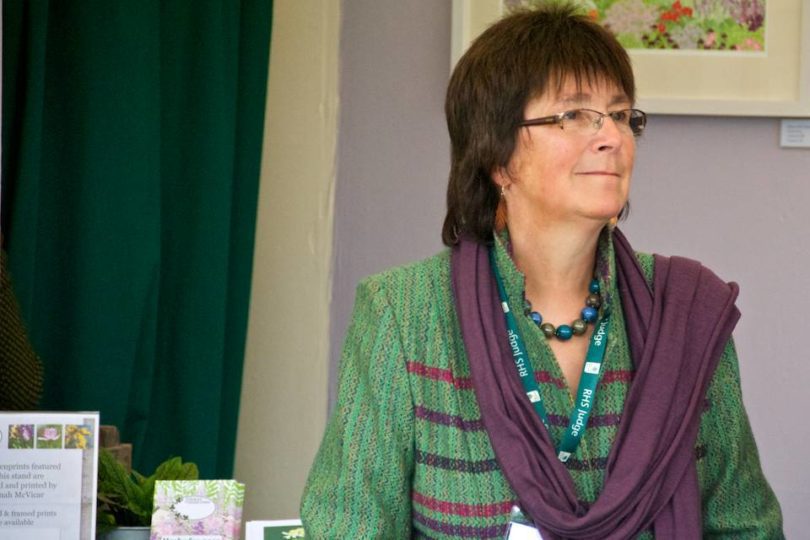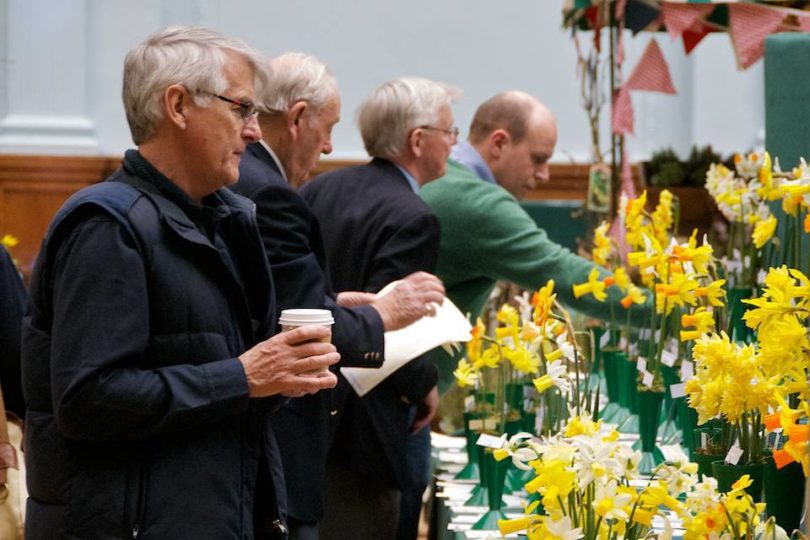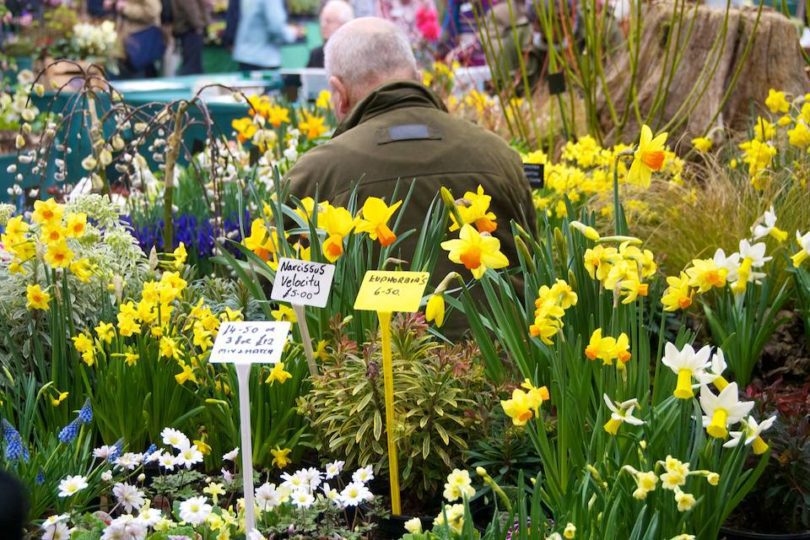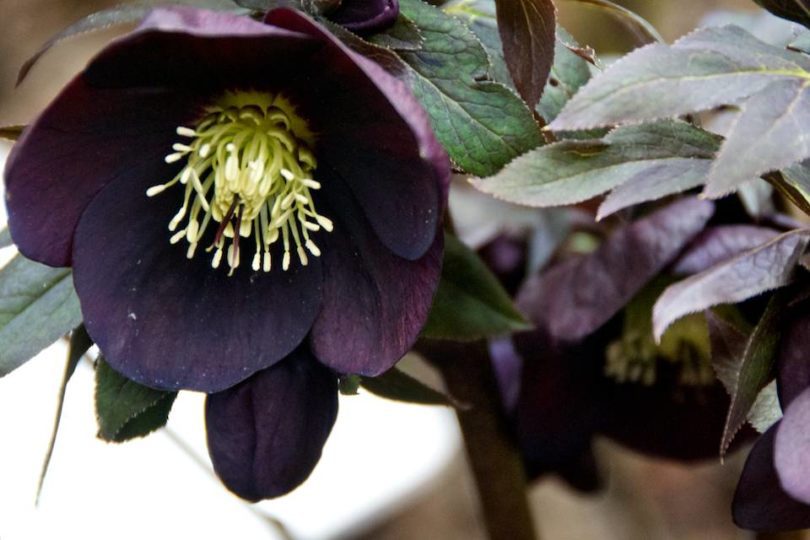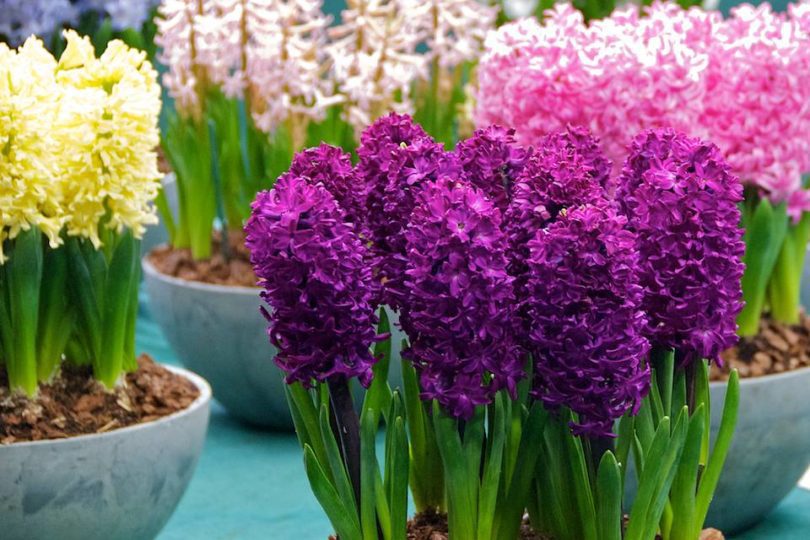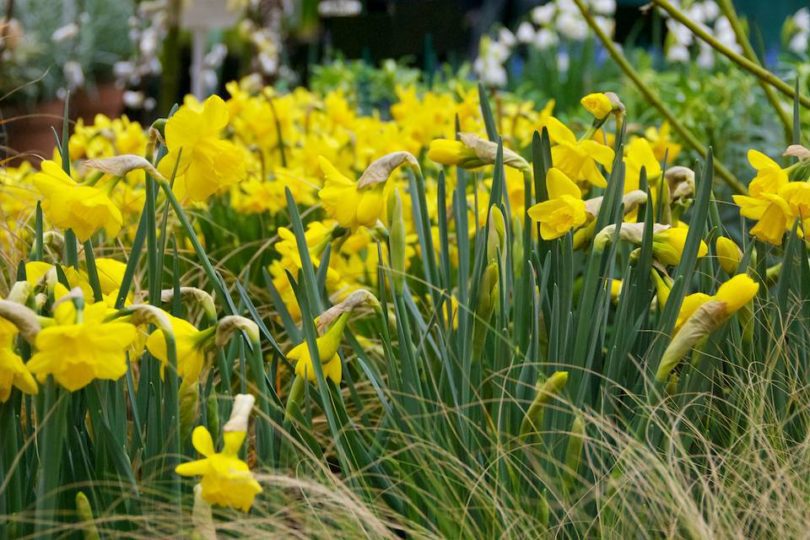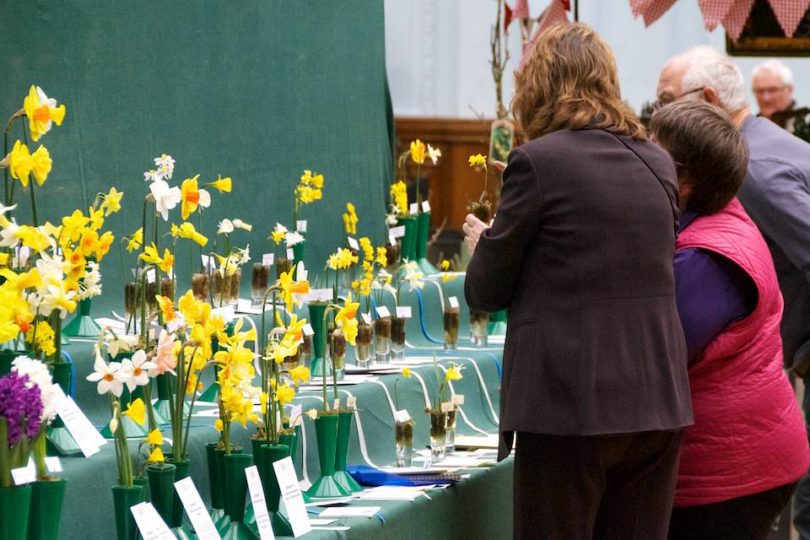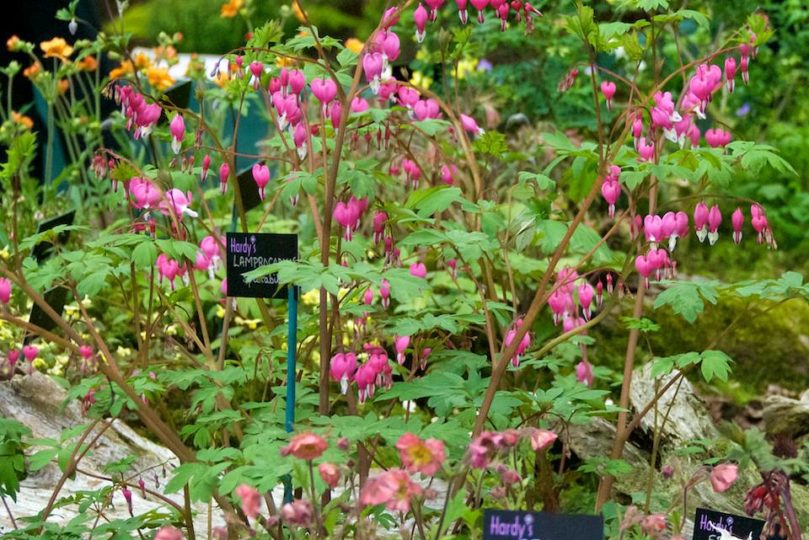 Plants; Colour and Texture, Quality, Health (pest & disease free), Identification, Association and Relevance, Range.
Overall Impression; Impact, Unity, Balance and Style, Design, Colour and texture, Finish, Edging and Labelling.
Scale of Endeavour; Levels of difficulty in creating display, Use of props, Difficulty in growing plants, Creativity.
Scoring of each subcategory is meticulously detailed. Quality of plant for example, is assessed by several factors such as; Is it a Show/Specimen plant? Does it look tired? Is it vibrant? Is it damaged? Interest? Quantity – too many, or too few? Does it have the wow-factor?
The peacemaker
For the major RHS Shows, there are seven panels of judges, where each panel judges a specific category of exhibits, for example; bulbs, annuals, woody plants/shrubs and so forth. Smaller shows, such as the recent Great Plant Fair, have three judging panels. The judging panel is made up of five judges, whom each judge approximately twenty exhibits.
The panels are moderated by two moderators and managed by one judging chairman, in this case none other than the mighty McVicar. Judging deliberations are all submitted to the moderators, to ensure their point scoring is consistent and resolve any split decisions. McVicar went on to explain that moderators do not exhibit in the Floral Pavilion or Marquees at other RHS shows. 'We are there to maintain the standard across all shows, in other words the standard for the year', she added.
Pick 'n Mix
The judges are a healthy mixture of plant experts, experienced and/or award winning exhibitors, designers, plantspersons, but amateur gardeners too can make the grade. McVicar explained that there are several judges, currently in training to ensure the RHS can broaden and diversify its panel selection. None other than the talented plantsman, Fergus Garrett, brought in to judge the Herbaceous category at the 2013 RHS Great London Plant Fair, is in training to become a full time judge. Naturally, prior to judging, all judges have to declare any conflicting interests, such as a business connection or a supply issue.
Initially skeptical to the human ability to leave personal taste and prejudices at the door, the laboriously factual and processed scoring system, does produce a controlled and structured the result, which crucially can be effectively justified. Granted, no system is perfect but the RHS judging system impressively exhaustive with plenty of opportunities for discussion, resolve and/or disagreement.
Now if only I could get my hands on one of those clipboards….
 Footnotes
Granted, recent is a bit of a stretch. Have been rather busy…