Not quite in the realms of Hannibal's obsession for dubious meats, fava beans and chianti suppers, but every year my return from the RHS Chelsea Flower Show is followed by an insatiable appetite for plants and all things gardening. If the RHS engaged in some of those horrendous marketing focus group activities, I would be the prime target. In fact so much so, that my profile is probably eloquently described in RHS sponsorship blurb under that unfortunate title 'Our visitor, your customer. Indeed, c'est moi. An ardent fan, completely receptive to it's magic. Consequently florally primed for ensuing commercial exploitation by nurseries1 around the country. It's a tough job, but someone's got to do it…
Horticulturally energised, I gleefully returned from another hectic planting week at the RHS Chelsea Flower Show, as proud member of the fabulous Jo Thompson planting team. Pleased to report, that this year our efforts on the London Square Garden, were suitably guilded this year. Much deserved Jo, the Outdoor Room and my fellow planters.
Trolley addiction
As much as I love seeing the show gardens develop over the week, it's the plants that really draw me. During planting week, the show ground is lined with countless plant trolleys, stretching for miles, all laden with the most extraordinary plants, of the highest quality. Big kudos to the skilled nursery men and women for growing them.
On that note, more attention should be bestowed on the nurseries who go to such lengths to grow such quality plants. Growing show plants, particularly for Chelsea is difficult, stressful, time consuming and costly; the economics of which, are generally are not favourable. Participation is based on an investment gamble for future plant sales through association, but a return on investment is not guaranteed. The gamble becomes even tougher, as too often show garden accreditation, omits the participating nursery (or nurseries) from the list, which is poor. Not just for the nursery in question, but also for punters whom similar to yours truly suffer from post-rhs-chelsea-compulsive-plant-buying-disorder looking for a fix.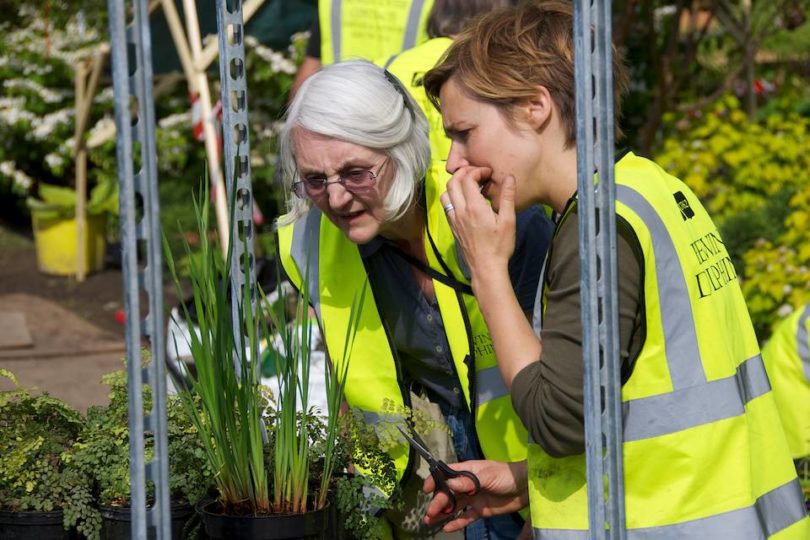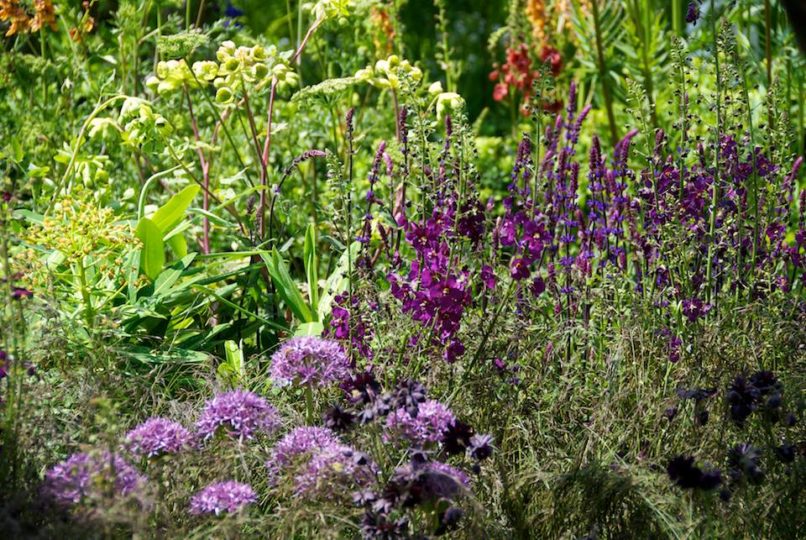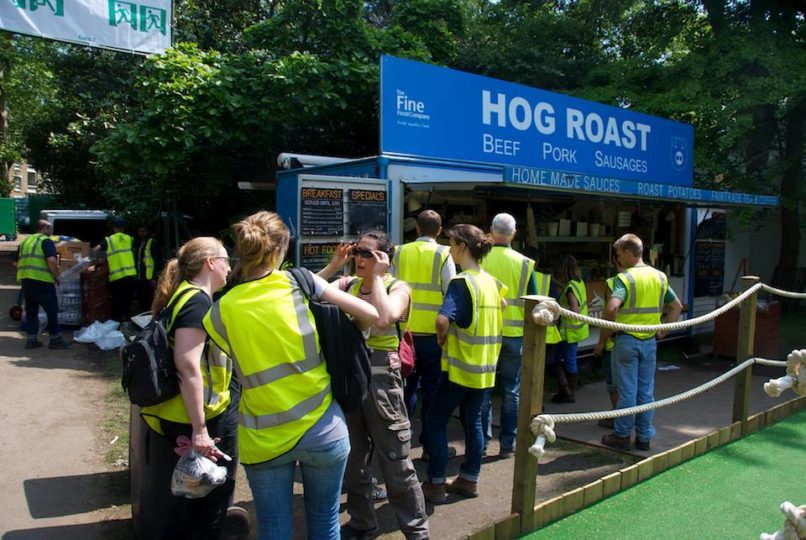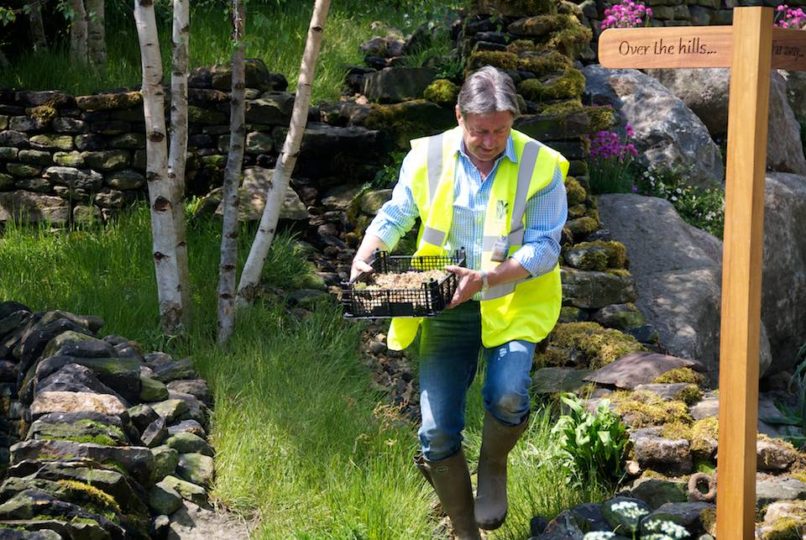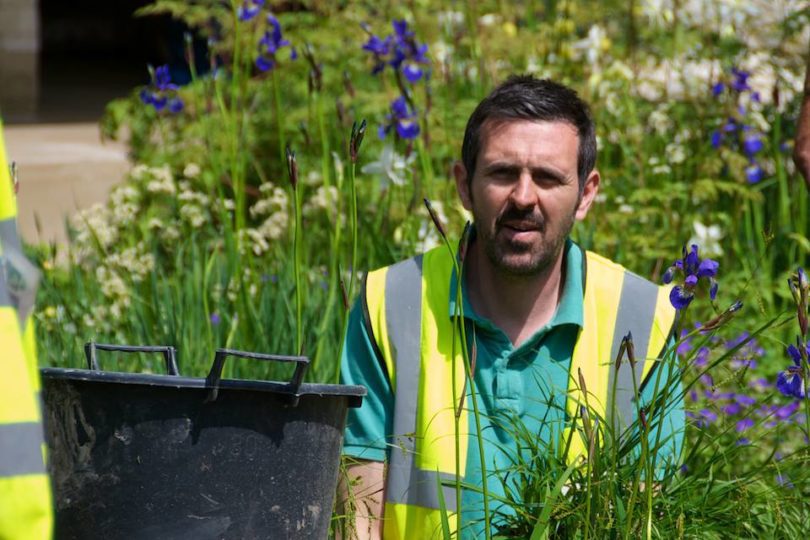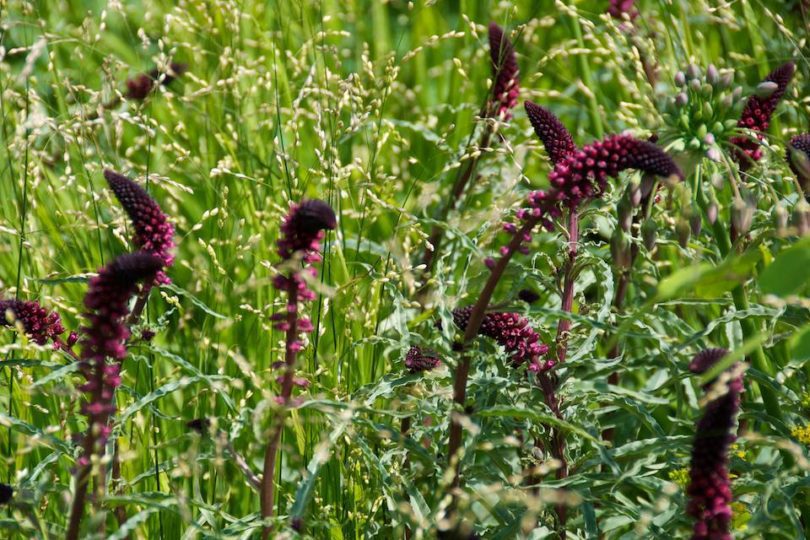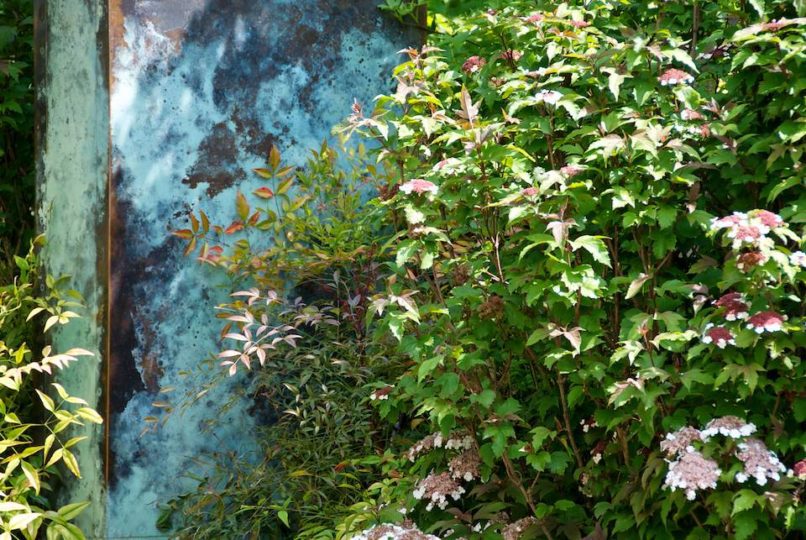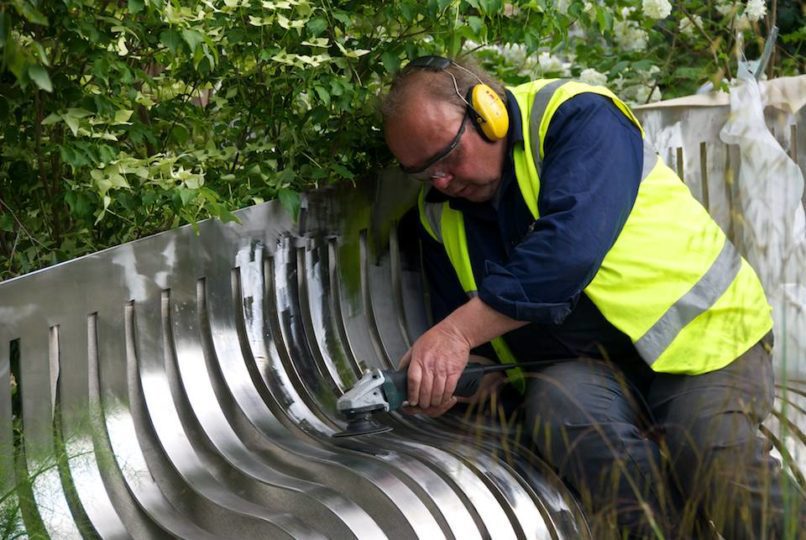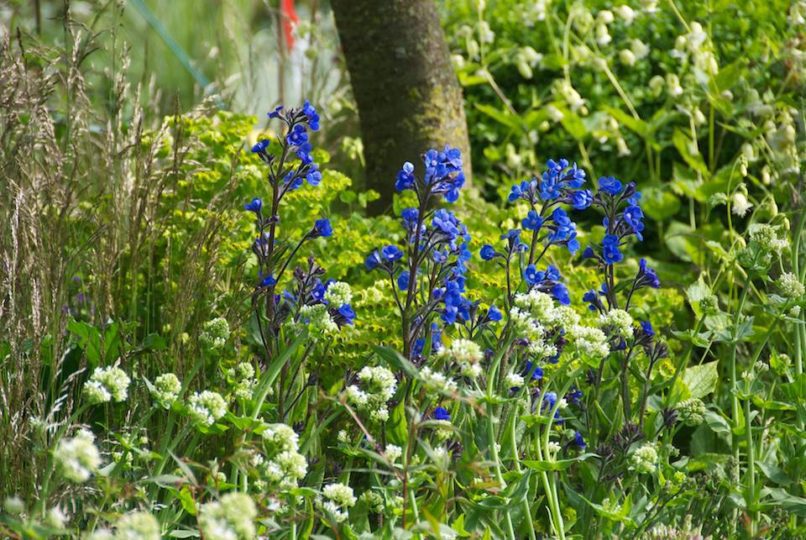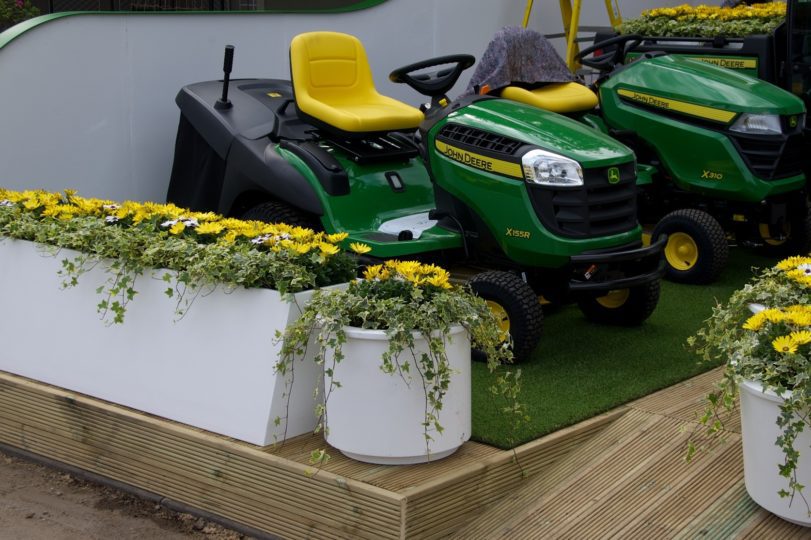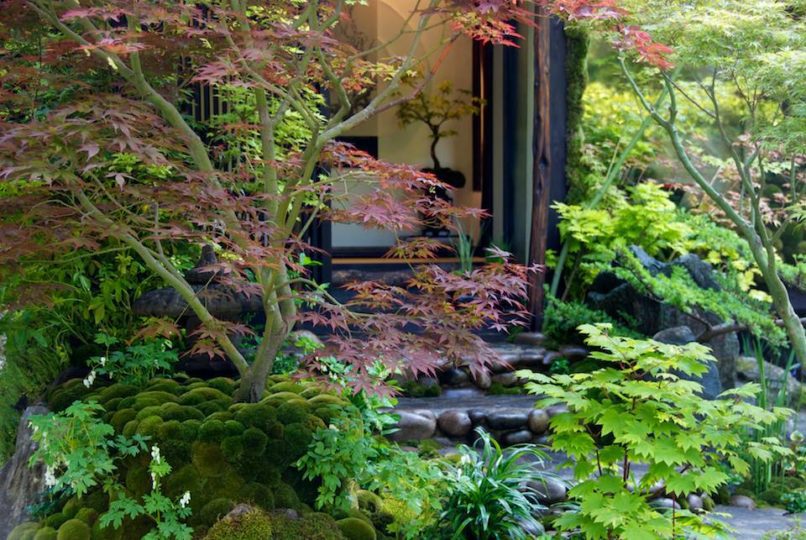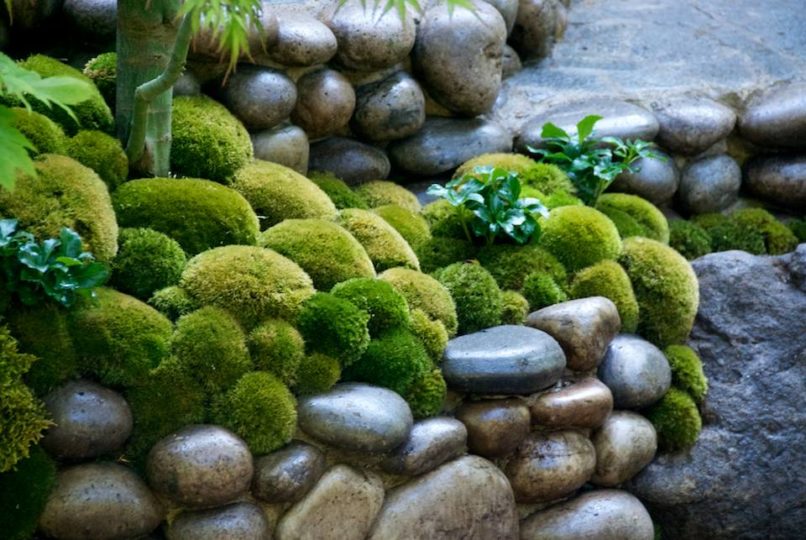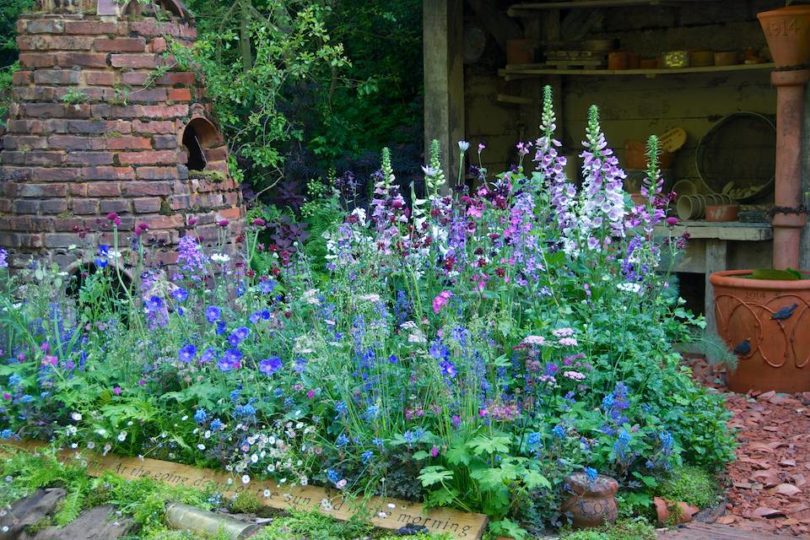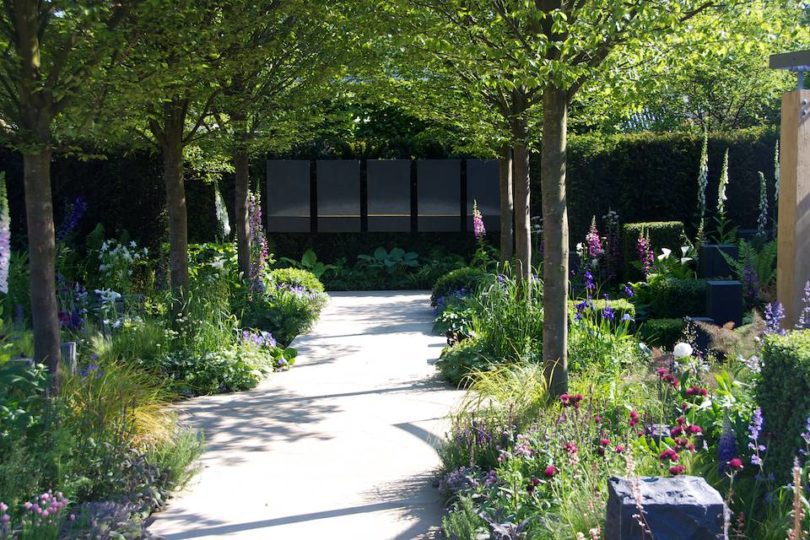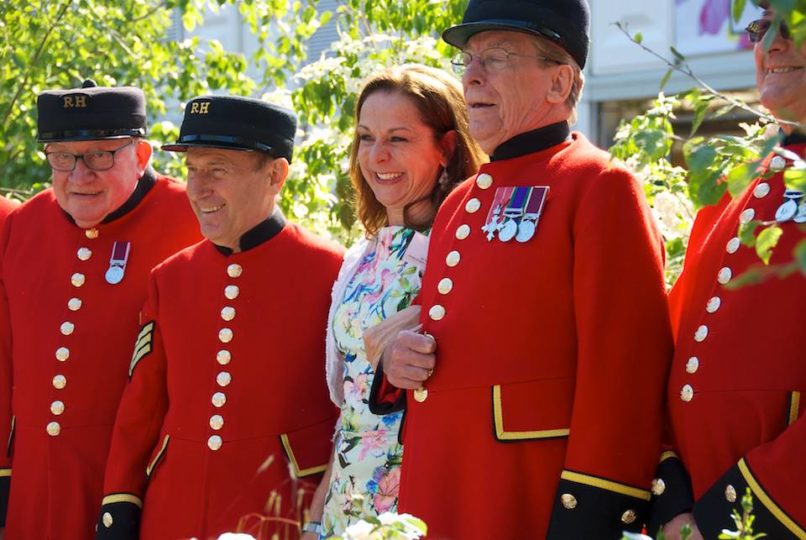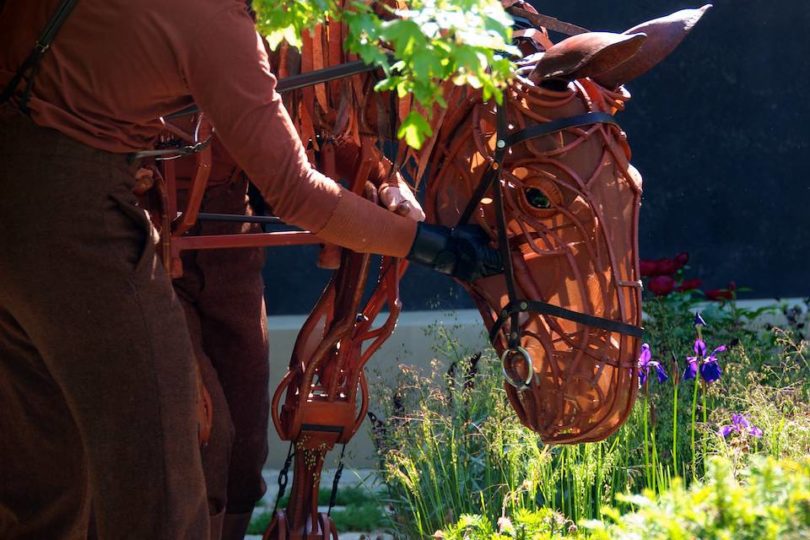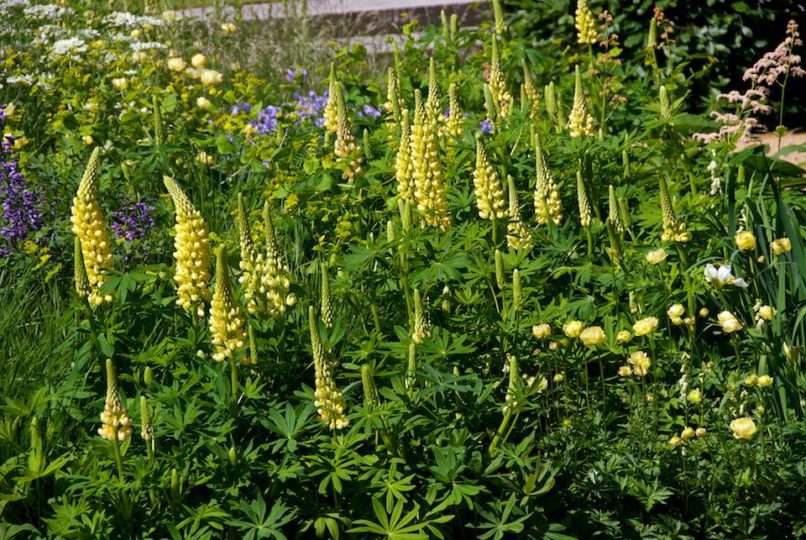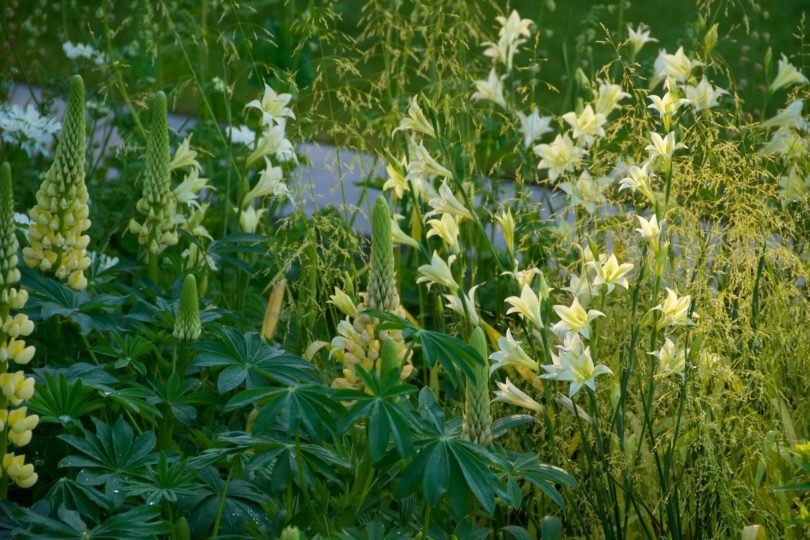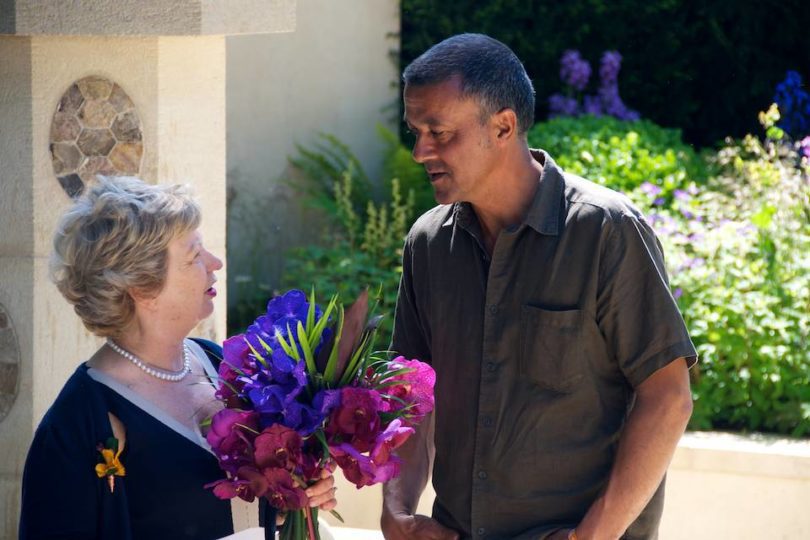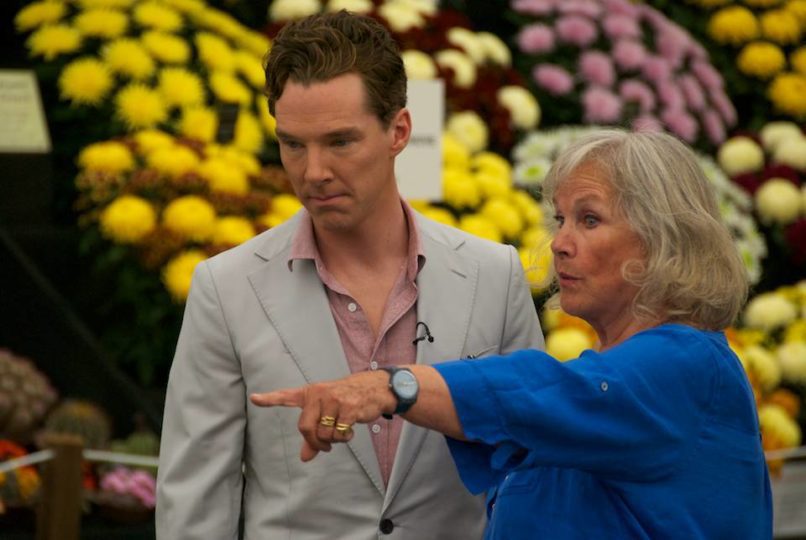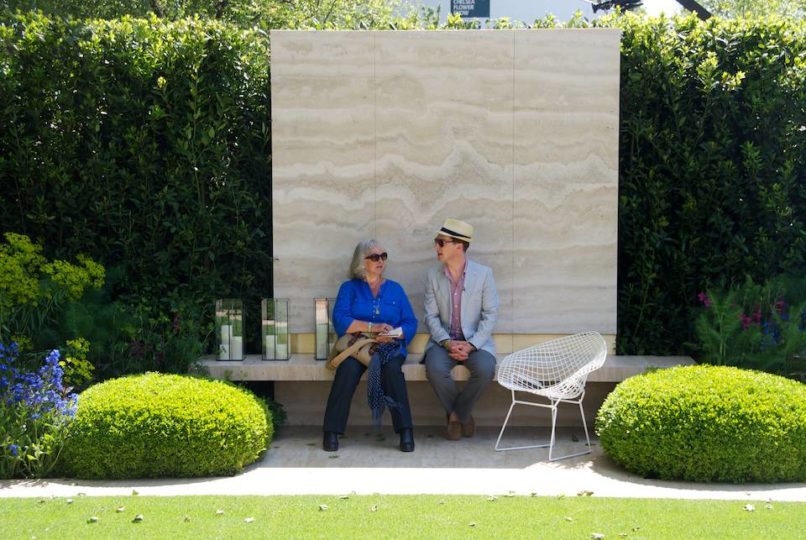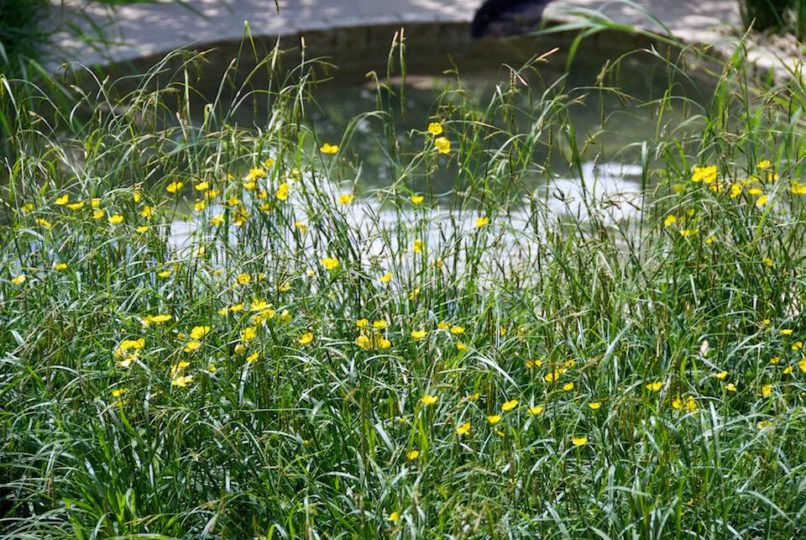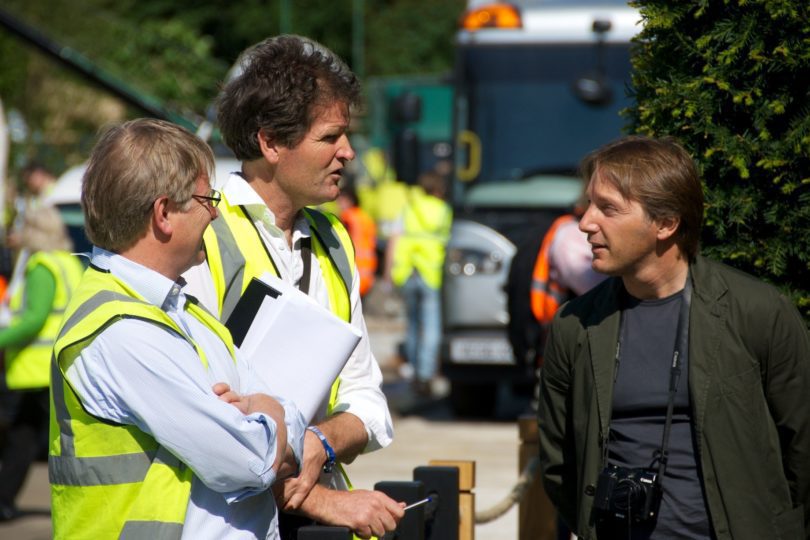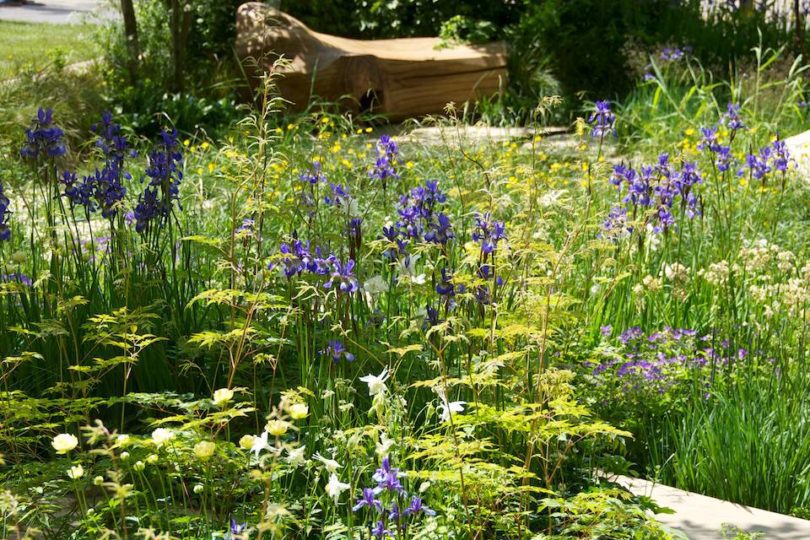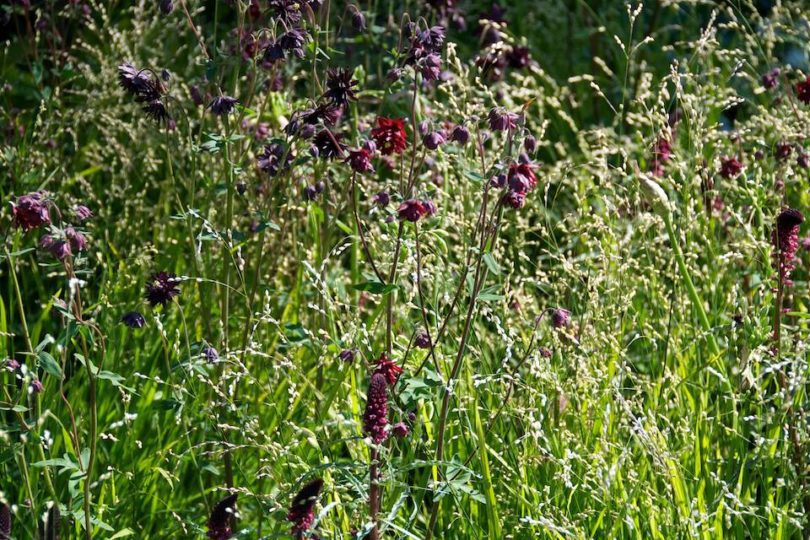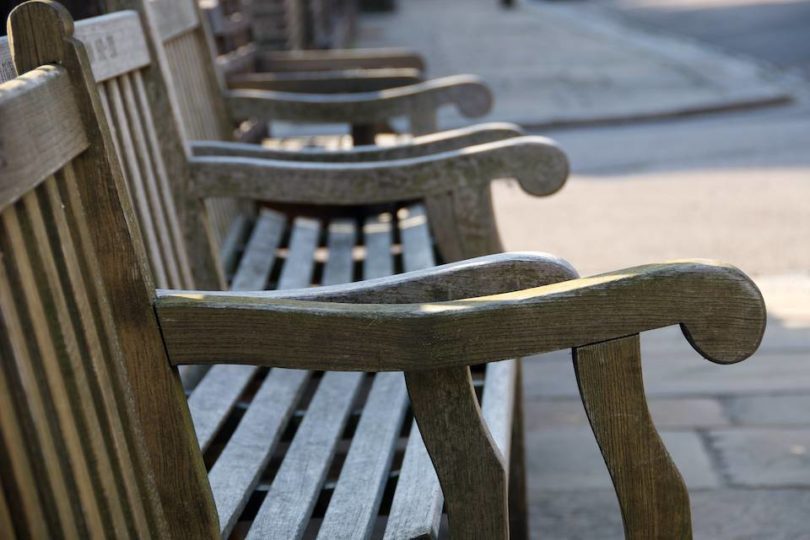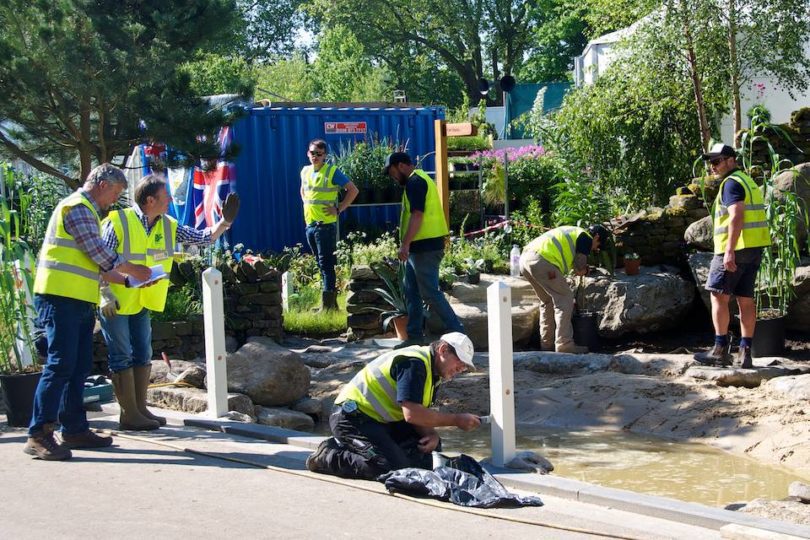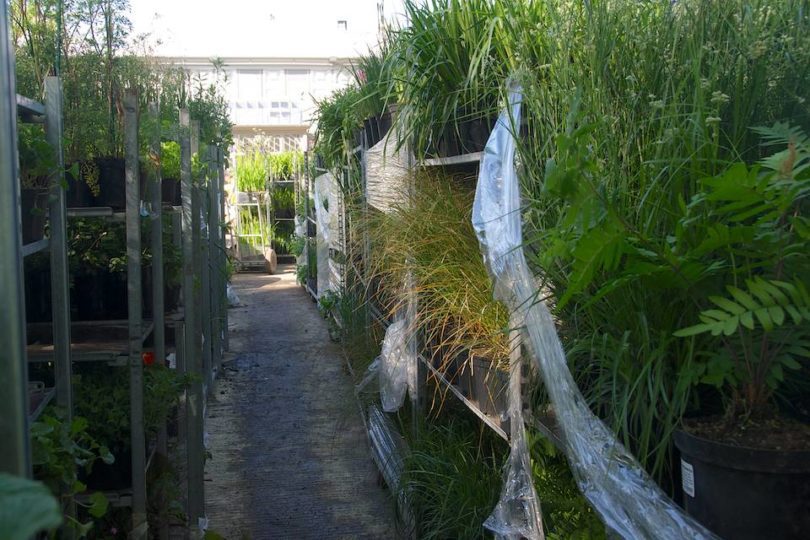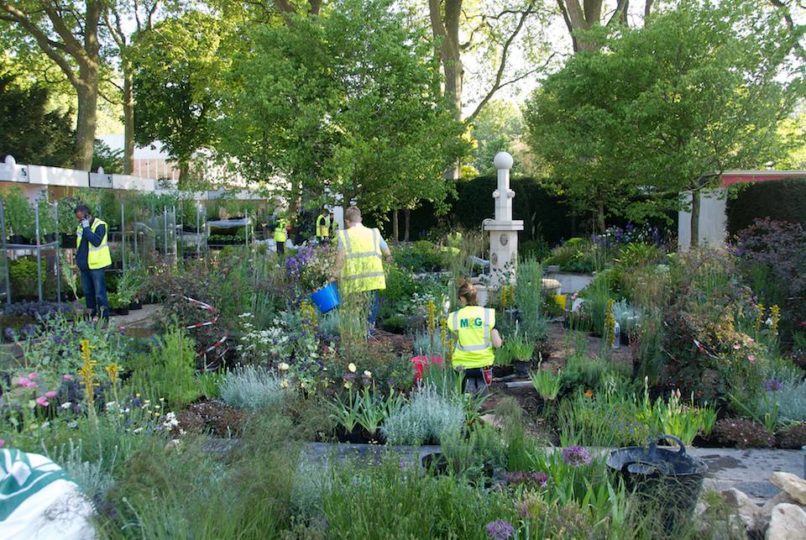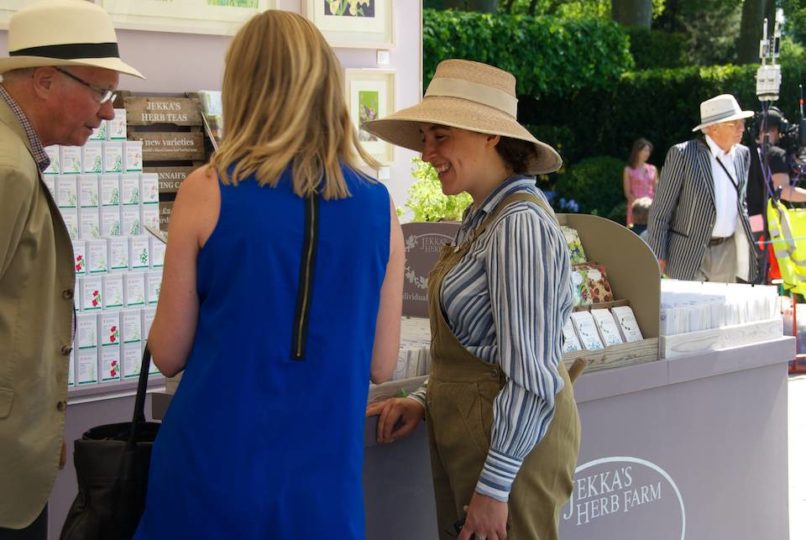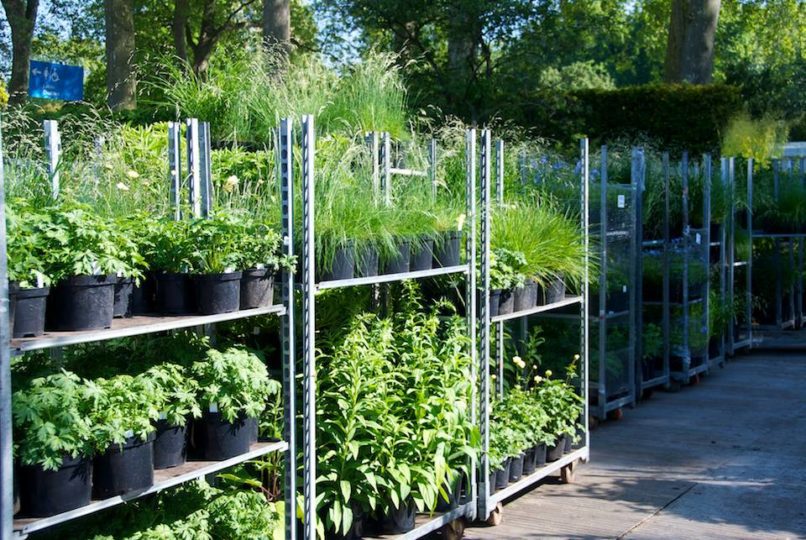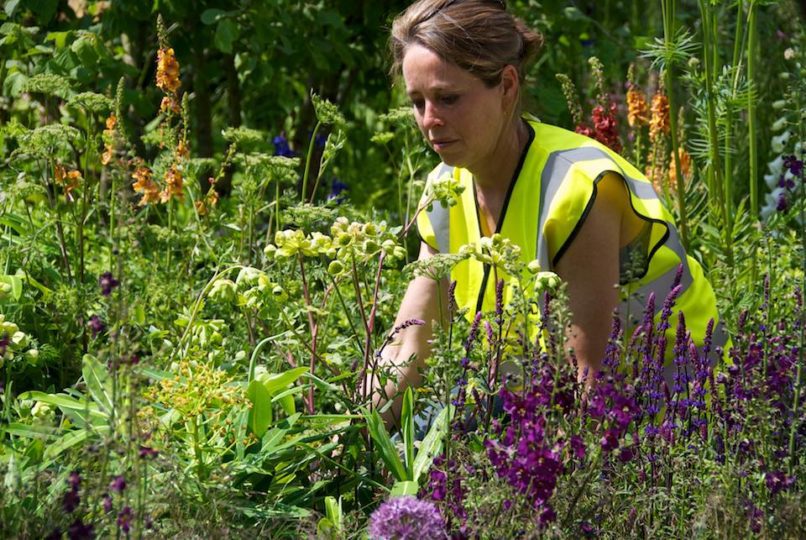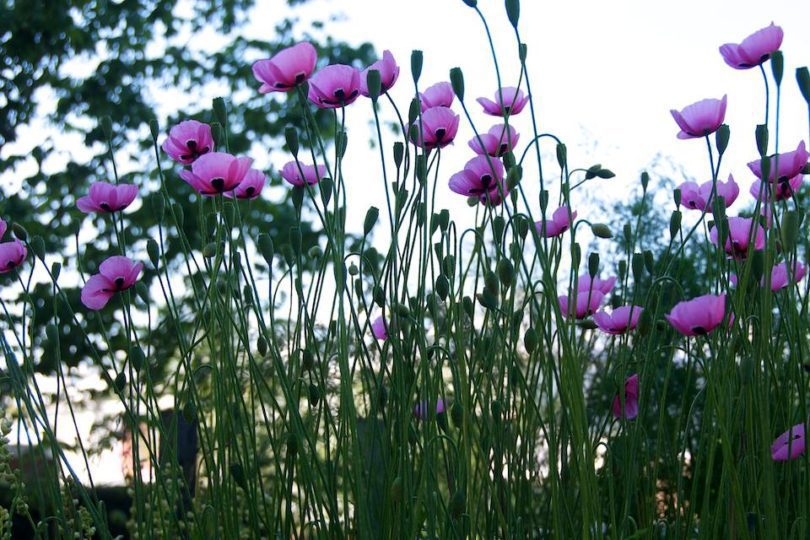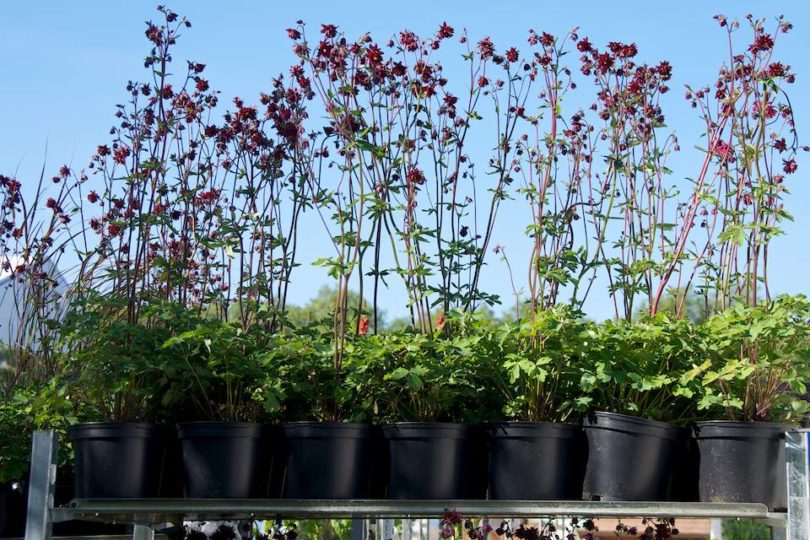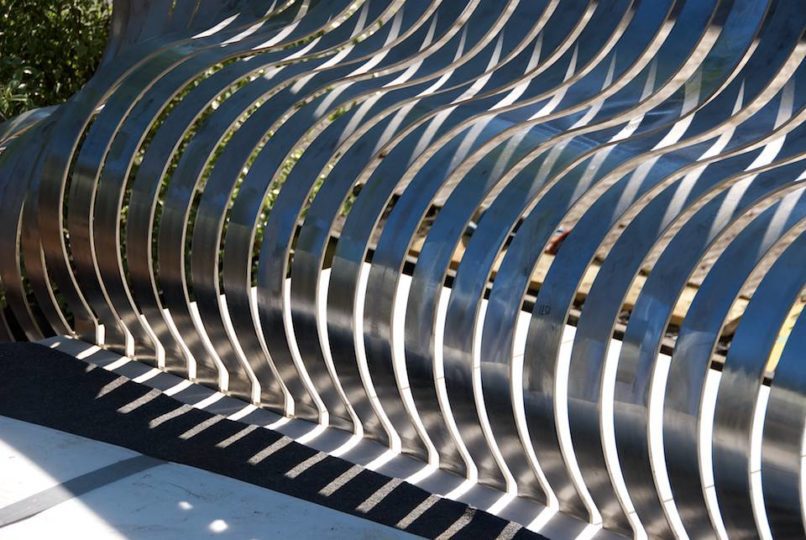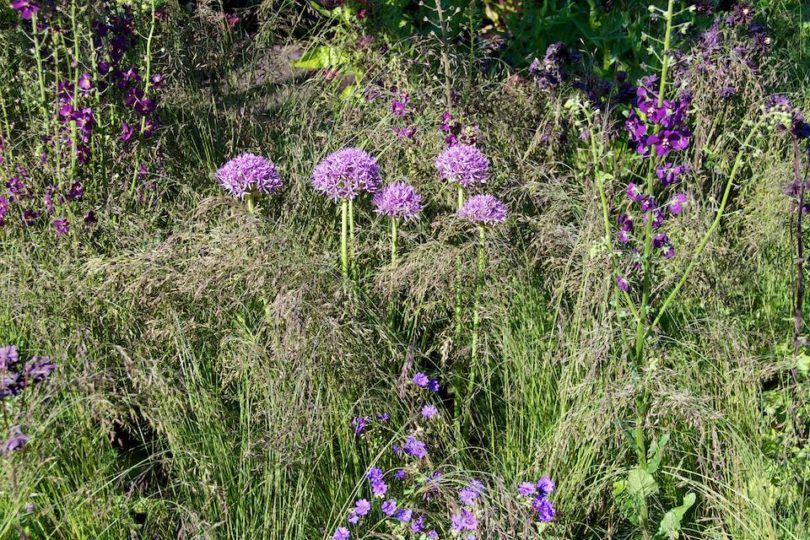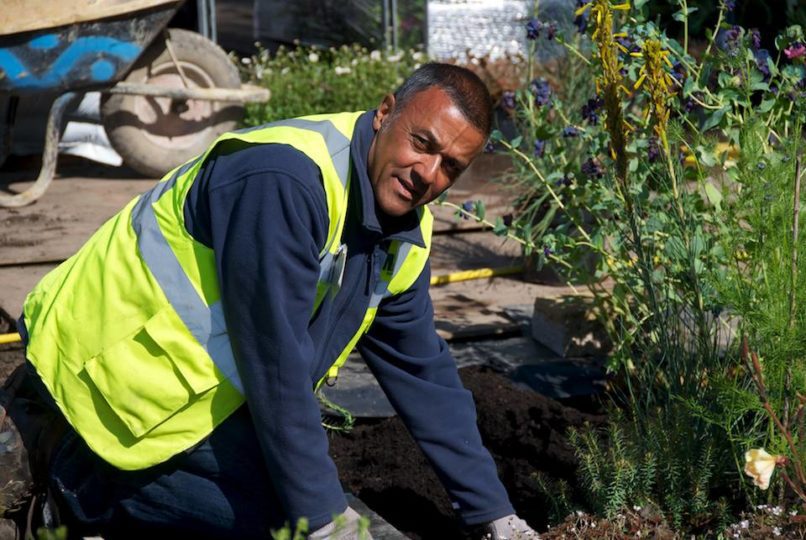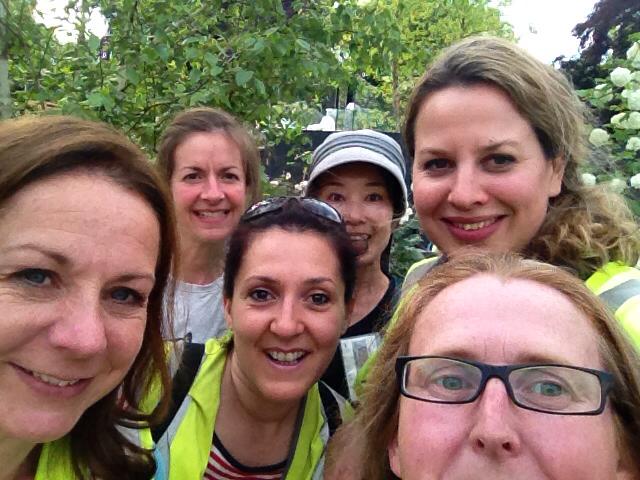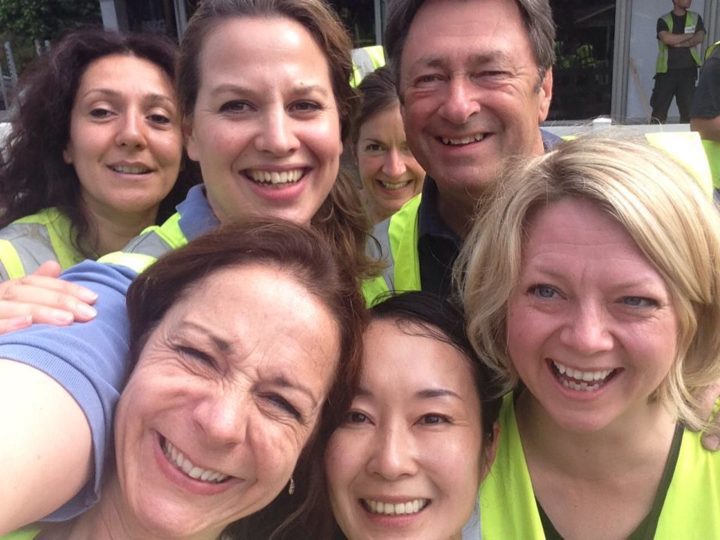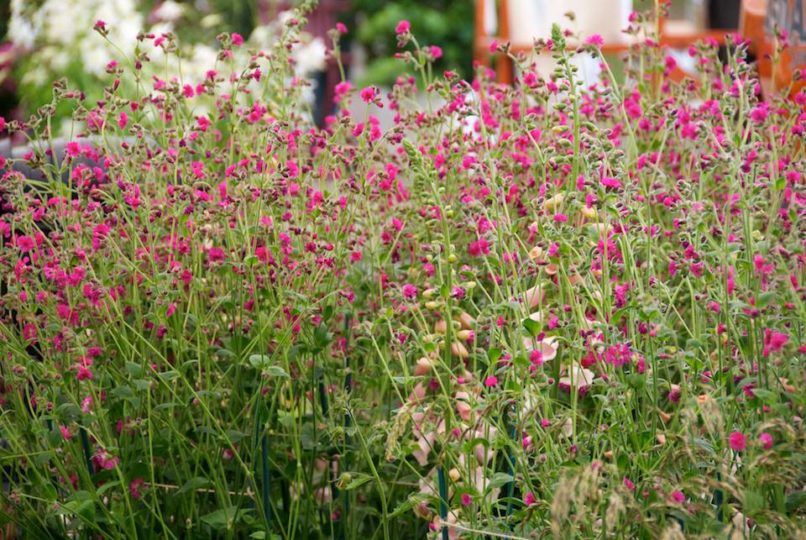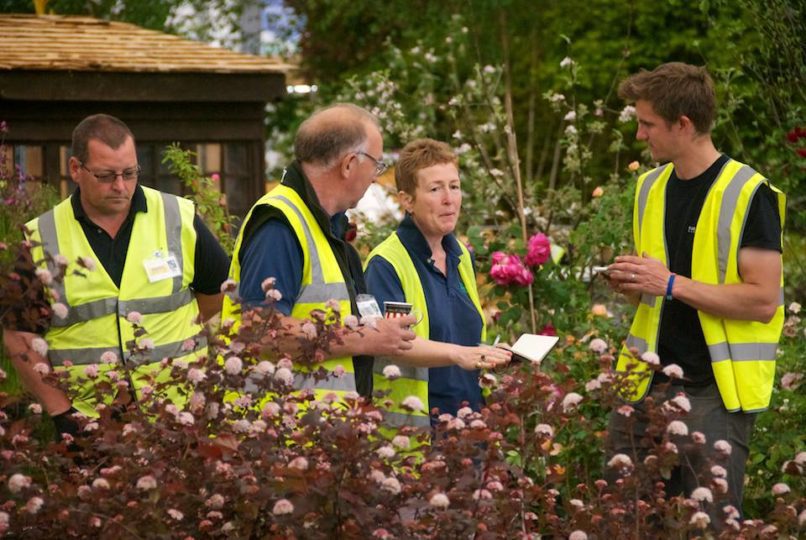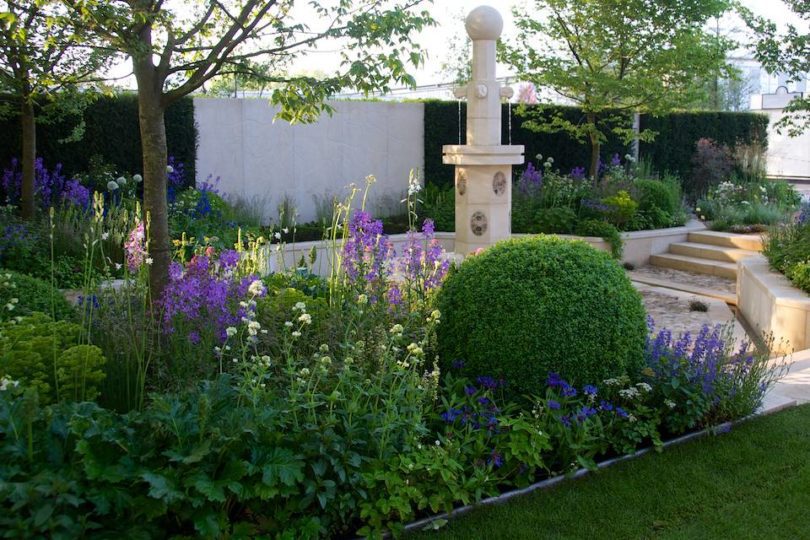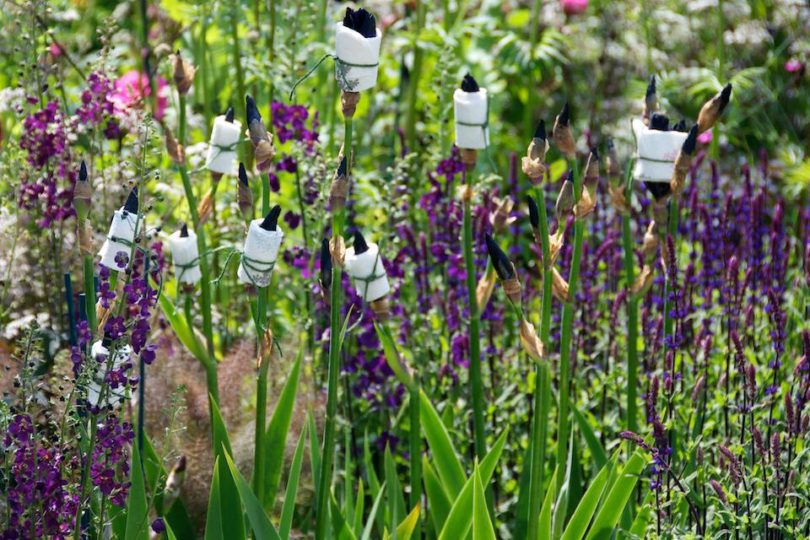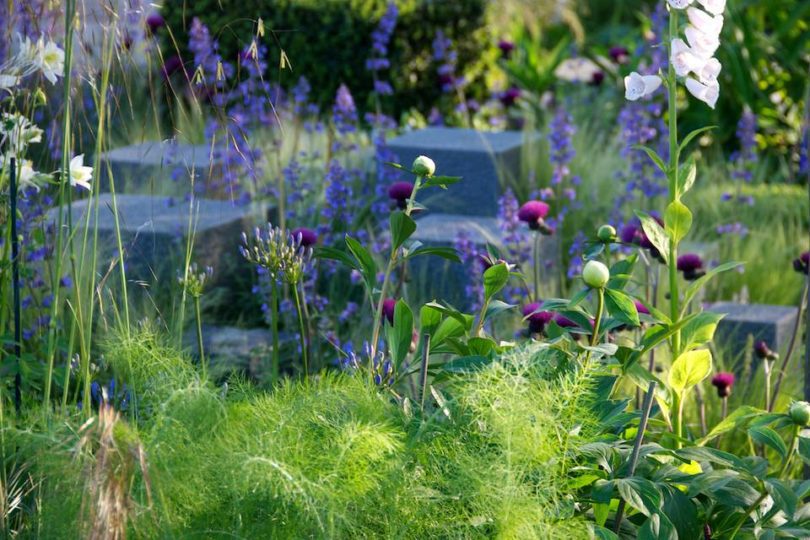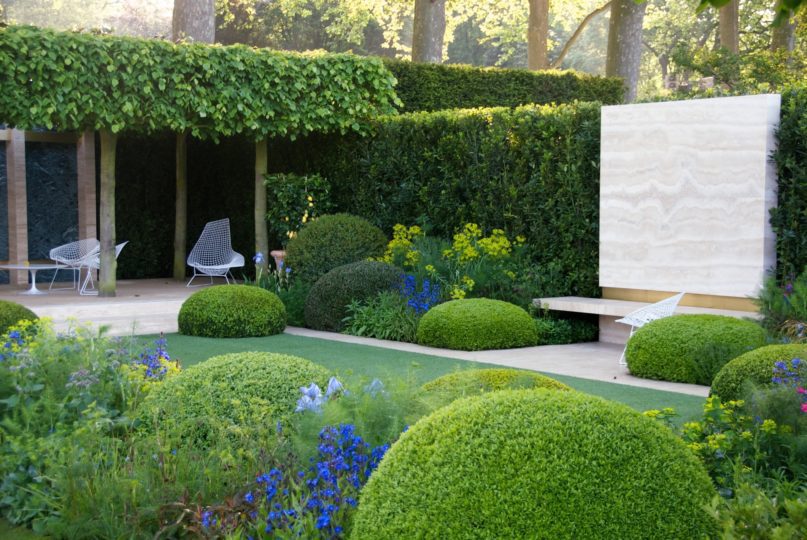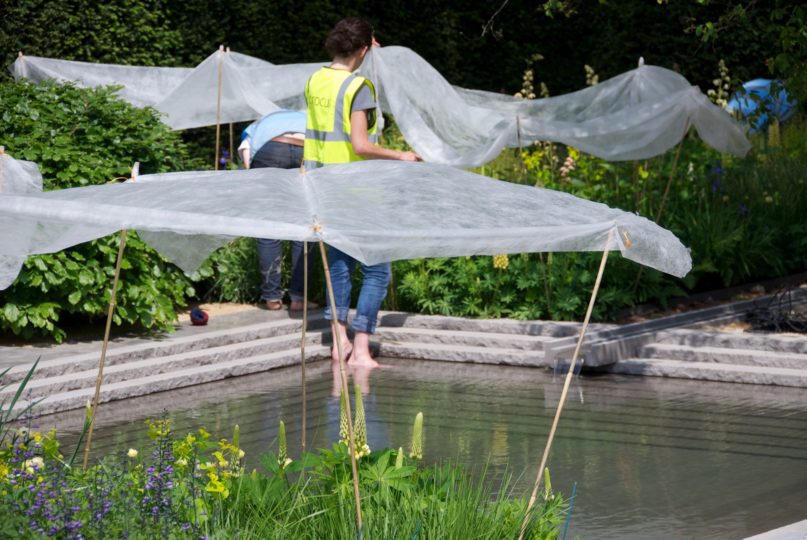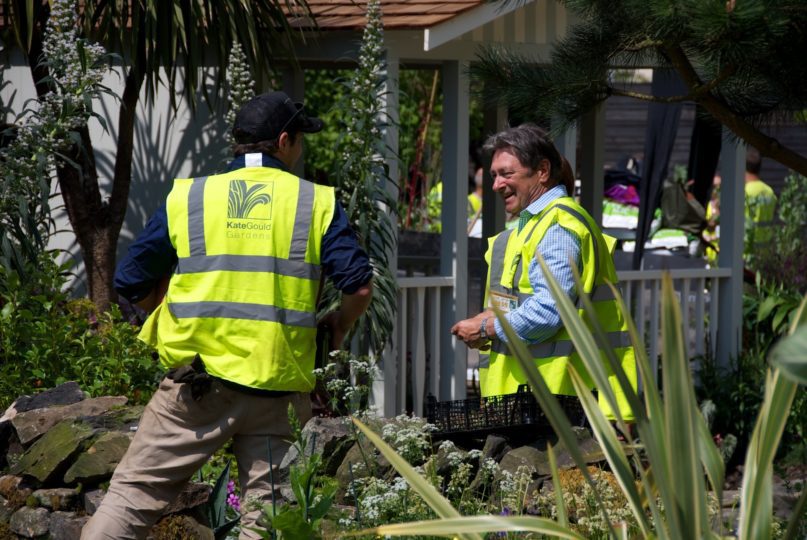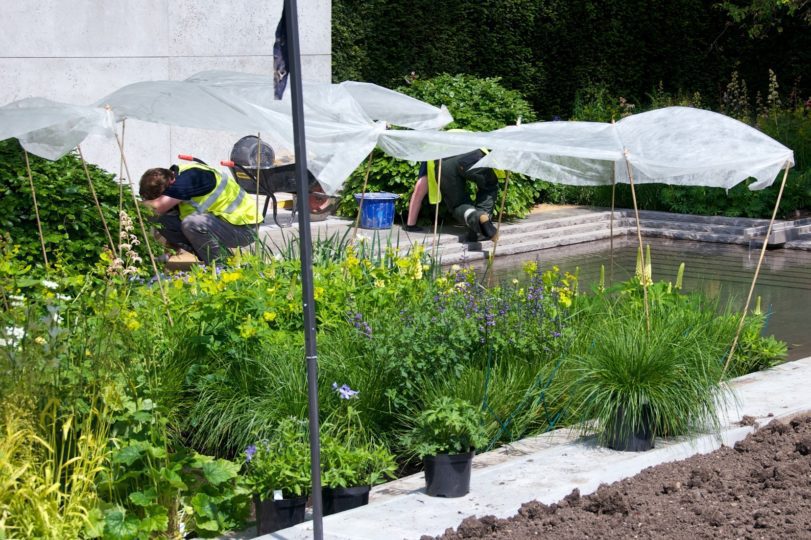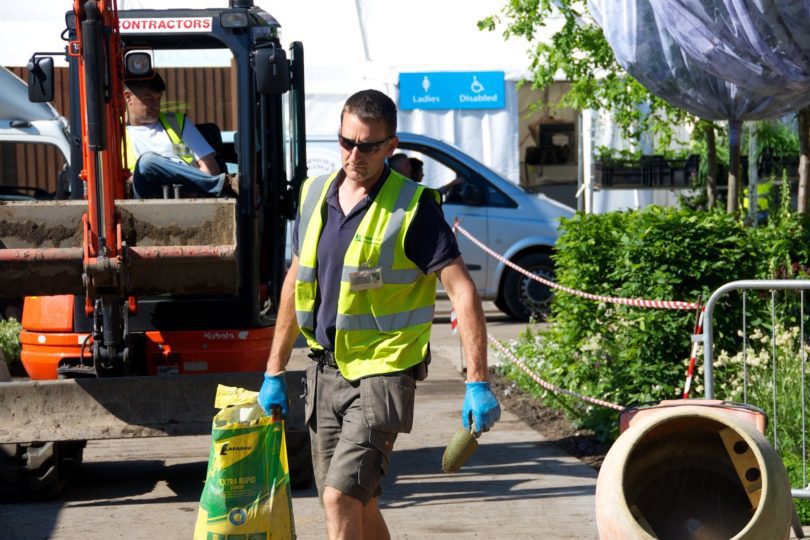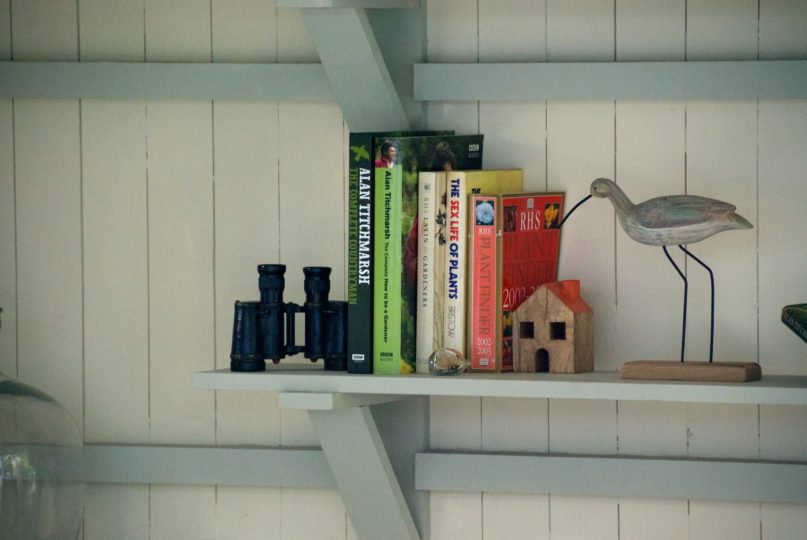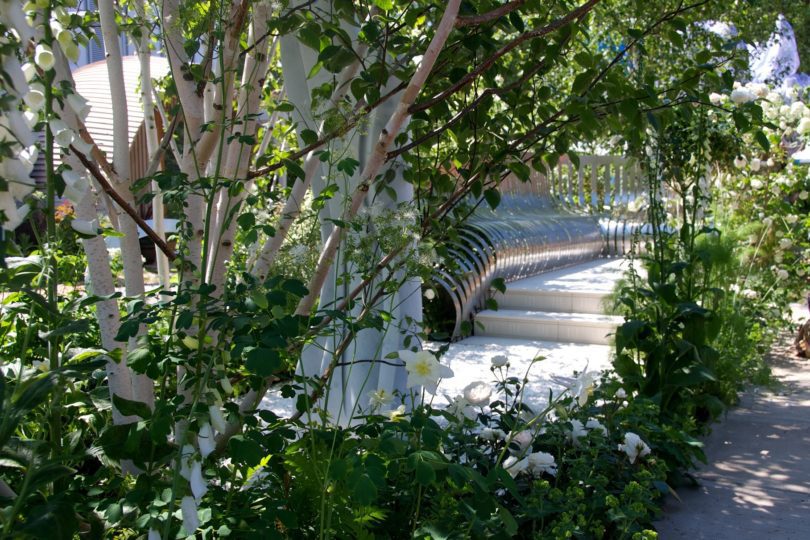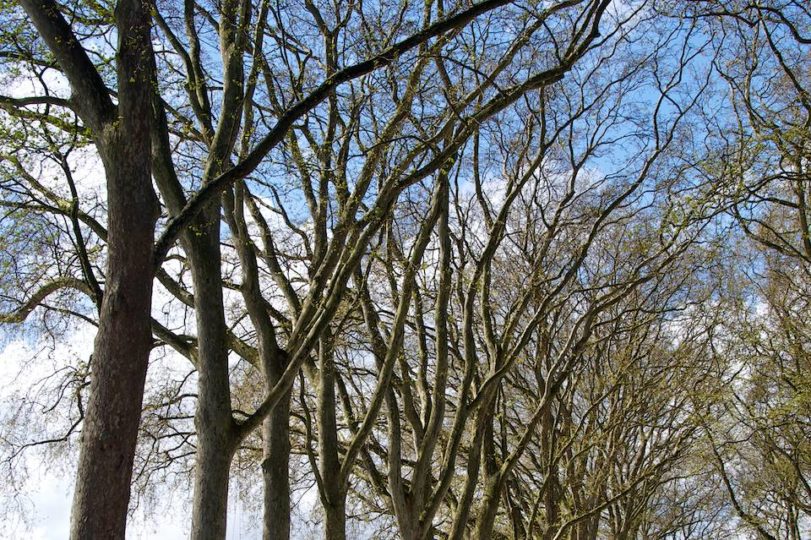 I digress my apologies. When not planting, my time was wisely spent, drooling over trolleys. Naturally, our plants courtesy of the charming Roger Platts, were just extraordinary. Beyond ours though, the Crocus trolleys for the Laurent-Perrier and the Telegraph gardens are always a banker for some serious drooling. This year however, the Oscar for the best plant trolleys on Main Avenue go to Hortus Loci, for Cleve West's M&G Garden. Astonishing quality and simply the snazziest of cultivars, including many of my (new) favourites; Centranthus lecoqii, Papaver dubium subsp. lecoqii var. albiflora, Athamanta turbith, Bunium bulbocastanum, Lupin chammisonis, Salvia argentea, Anchusa azurea Loddon Royalist, Ligusticum scoticum, Amsonia tabernaemontana,…. the list is endless. Unfortunately for Hortus Loci, they are located in far away Hampshire, well out of reach from my wallet based firmly here in North Oxon.
As a beacon of plant heaven, the Great Pavilion is obviously not short of delectable plant trolleys. My annual favourites have to be those of Hardy's Cottage Plants. Hardy's are not surprisingly winners of a staggering 19 gold Chelsea gold medals to date, with their ever stunning collection of beautiful plants. Many of which I would have instinctively adopted if they were n't always paying attention….
Simply bonkers
RHS Chelsea is not for everyone, I realise. Often criticised for having become more of a big media event, rather than an exhibition of garden design, 'tainted' by over commercialisation. Indeed, the budgets are vast, the gardens seemingly frivolous as ephemeral theatrical productions with no afterlife, and the grounds are ever teaming with trade stands keen to flog you their latest wares. Though, I suppose as a product of the commercial/financial industry, I accept that without the commerce, there is no show. I attend to see the show gardens and to amble amongst the plants in the Great Pavilion. The rest, (with some notable exceptions) is simply shadow.
The show garden element of the show is admittedly bonkers, but wonderful. The sheer amount of time and effort needed to create gardens of such a standard, in such a short space of time, under enormous pressure, for just one week, never fails to amaze. Completing the task is no mean feat, and my respect for the designers and teams that take part grows every year. No matter how large the budgets, only true dedication and serious chutzpah gets one over that finish line. A sentiment particularly relevant to the superbly delightful Adam Frost. Every year, Frost designs exquisitely complicated gardens with more plants than you can find at RHS Wisley. He puts himself and team under mind-bending pressure, works endless hours, goes days without sleep to realise his main avenue show piece. You do hear the odd mutterings by the good man prior to judging day, in the order of; 'this garden is starting to turn into a bit of a bastard isn't it?', but he gets there every time. And with flying colours. Big thumbs up to monsieur Frost.
Main avenue fatigue
The layout of the show is pretty much set, as the space for the grounds is understandably limited located in the middle of London Chelsea. Having said that, there is surely scope to mix things up a little?
As grand as the gardens on main avenue are, the allocation of show gardens is for the most part the same every year. Possibly time for some, be it gentle, change?
For example, Crocus are admittedly the kings of the show. They have perfected their show garden building techniques to extraordinary heights; a real masterclass in show garden building. The plants they grow (and source) are superb, and the execution of the designs is nothing short of masterful. Crocus usually have the two loveliest plots on main avenue, the adjacent gardens, providing ample views into the gardens. They don't just leave it there though. The clever chaps at Crocus have worked out this dual aspect very carefully, and hence spend much time working out the views across both of their gardens. Look at any of the photographs of their gardens, the background hedges and trees are meticulously designed to ensure the views across both gardens, which though distinctively unique, are immaculately complementary. Other gardens don't have this luxury, where structures can appear over the division causing havoc. Who could forget the highly public row in 2004, between Diarmuid Gavin and Bunny Guinness over egg-shaped pavilions and/or rowing boats appearing over their shared boundary? No rows to report this year, but there were certainly cases where carefully designed views are distorted by the neighbours. Couldn't help but notice the clear view of the crimson italian villa of the BrandAlley garden by Paul Harvey Brooks, appearing prominently over Cleve West's lovely garden, which was a shame. Long story short, what if, Crocus were challenged a little further and not assigned their sweet spot; the adjacent gardens? How would they deal with the boundary dilemma? Or god forbid the RHS assigned them a garden on the Great Pavilion side? How would the show kings go about hiding the white elephant2?
I love the location of the Artisan gardens. Unfortunately though, this area is seriously dominated by brassy kitsch wares and food tents, despite having such potential. Set in and amongst the trees, along a hobbly lane, it's not dissimilar to many a (imperfect) garden setting. Instead of yet another catering arena or life-size copper frog statuettes shop, why not include a large show garden in that part of the grounds? It'd be fascinating to see what can be done by designers with an area surrounded by (imperfect) mature trees and shrubs, ground that isn't level and includes both shady, as well as sunny areas etc.? More over, the artisan gardens are lovely, getting better every year, and it would be lovely to see them more 'included' in the show, rather than seemingly plonked at the end of the lane, out of the way of the main action.
Admittedly, I have always found the location of the Fresh gardens rather unsatisfactory. That 'end' of the grounds is always a bit of a mess, where it's difficult to see where one garden/trade stand begins or ends. Consequently many Fresh gardens are inadvertently overlooked by the punters. Clearly the thinking here is the inclusion of the Fresh garden, will enthuse punters around the trade stands. However, that doesn't do the gardens much credit, and only a few can really compete with the bright coloured, sparkly and often musically 'enhanced' gadgetry on sale. Furthermore, I realise orange is a refreshing colour, but I'm not a fan of the bright orange walls, now characteristic to this area. Complete headache for photographers, as it made taking photographs of the gardens near impossible. Especially if a white garden, with shiny reflective surfaces…..
Good breeding
Knee deep in North Oxon soil, I am now merrily planting our new garden. Not quite fully detoxed from Chelsea, as the tendency for high density planting is still very much there, but the new recruits are almost all re-homed in the borders. Even if a tad cramped….
Chatting to fellow gardeners, and thinking about all those who worked so hard in the gardens at Chelsea, it strikes me that gardeners are wonderful breed. As true idealists, we are magnetised by the horticultural riches in the garden (and at nurseries). We dig, dreaming of future possibilities, losing ourselves in seasonal nostalgia, daydreaming of things ahead, building on seasons past.
What ever one's cultured notion of the ideal garden, be it a small or vast plot, regimented or natural, functional or for pleasure, gardens are a place of unremitting enhancement in the quest to create that horticultural nirvana, right outside the backdoor. We simply can't help ourselves. It's an addiction, the spending for which probably ought to eligible for an EU subsidy. Or should that be RHS subsidy? They put on those shows after all….
No, you may not have my address….
Chelsea 'slang' for the Great Pavilion.