It was the news we dreaded more than any other. Across various test planes, 'ratio of residual to decayed wood do not satisfy the Mattheck t/R ratio1'. Standing like a proud sentry at 30m and estimated to be 120 years old, a remarkable beech in the garden is to be felled. Heartbroken, the painful process has started to take down a majestic living monument with which we fell in love the minute we saw it. Standing beneath it, staring up at the canopy high above, we can now only pay homage to this natural wonder and attempt to find solace in the planting of the replacement. All in the sad knowledge that never again, will we enjoy such a magnificent giant in this garden.
In his book, 'Meetings with remarkable trees'2, Thomas Pakenham writes, 'When god made the beech, if botanists will forgive the expression, he made an architectural masterpiece, joining in one design the strongest form with the most delicate detail. Yet somehow he forgot to put in the foundations'. Unfortunately, this is where we are today. Despite its smooth skin of seeming youth, and continued ability to produce young leaves, the base of the stem is decayed. Desiccated and exposed sapwood is much evident, as well as large cavities that can be probed to a worrying depth of 600-800 millimetres. Pakenham's warning of a 'ominous void in the lower trunks' has become the dreaded reality that must be dealt with. I just wish it didn't have to happen on our watch.
Beech trees are well known for their beautifully smooth bark and impressively straight trunks. Ours is no different. Bark colour befitting a Farrow & Ball's catalogue and a trunk so straight that it'd put an architect to shame. Despite their massive form, beech trees are not long lived by tree standards. Estimates indicate 150 to maximum 200 years. Their shallow roots and thereby windfall vulnerability is sadly just part of the reason. Beech trees are also prone to an array of fungal diseases that induce root rot and eventually death of the whole tree. The latter is unfortunately the case here.
If we had the luxury of surrounding park land, we would leave well alone and await nature to do its worst. Unfortunately, as the Tree Health & Structural Integrity Report demurely states potential 'targets' not only include our house, the neighbouring property as well as 'all people' using the bridleway directly below the tree.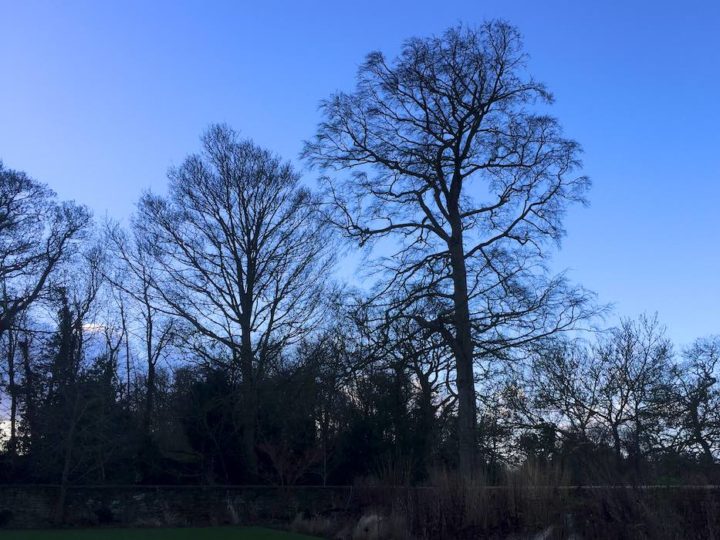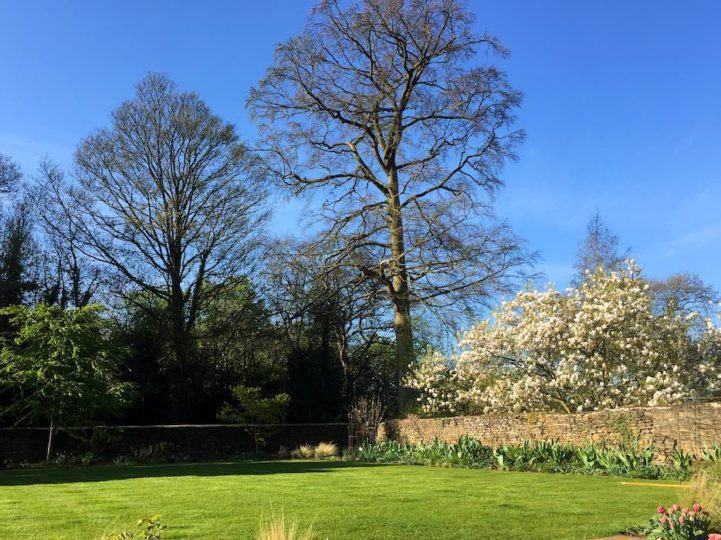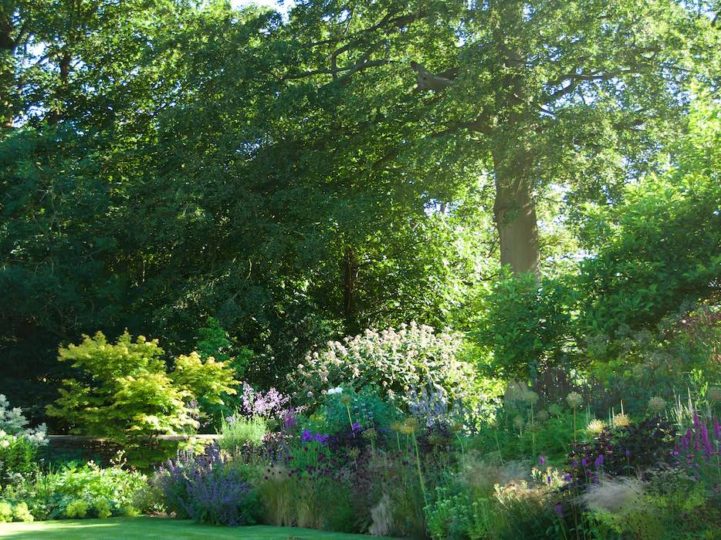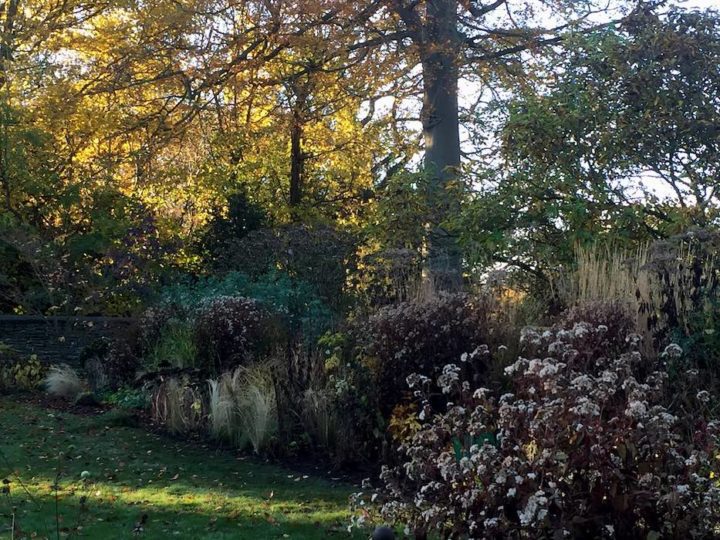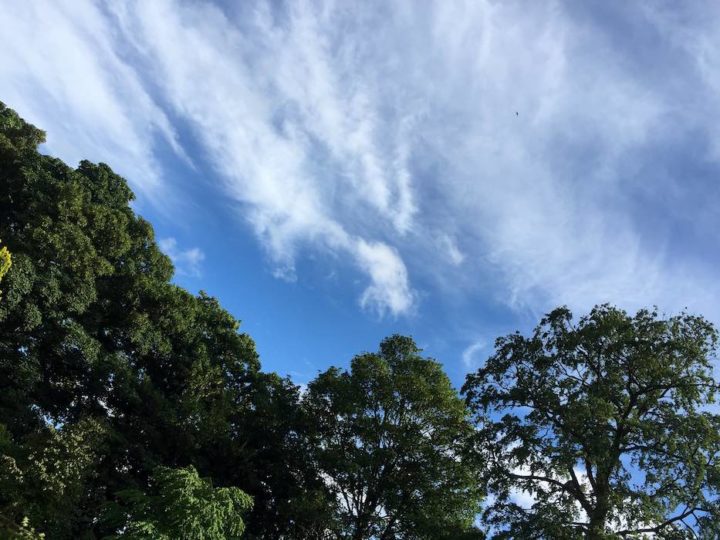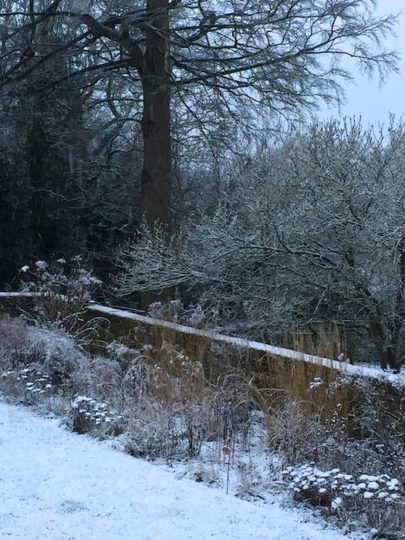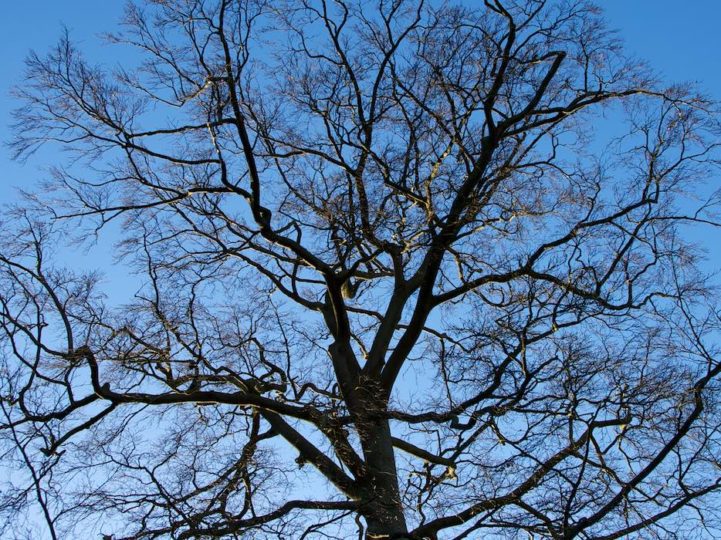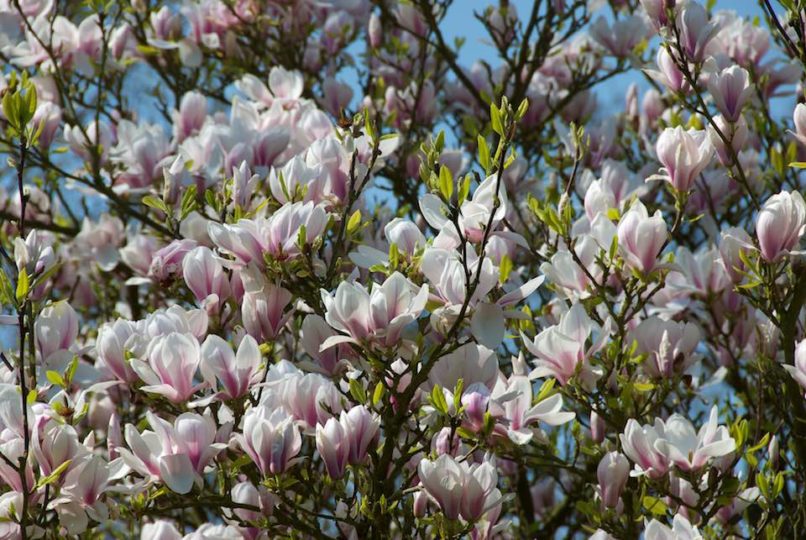 Rescue topping attempts were quickly ruled out. The extent of basal decay would require at least 10 metres off the top to be removed. That's basically the entire crown, which apart from being a non-starter would still leave a potential decaying hazard of 22m of tree trunk.
The writing is sadly on the wall.
Hindsight
Quite evident are numerous scars of previous trimming high up on the tree. Difficult to say when the trimming occurred, but presumably 20+ years ago by the then ex/ex/ex house occupant. Large gaping holes reveal the tree's inability to form adequate scar tissue because the cuts were badly made, flush with the trunk, right into the branch collar. The branch collar is responsible for forming the scar tissue. If you cut into the branch collar, the tree will have a very hard time recovering.
The end results are the rotting holes, some of which are actively seeping wounds. There is no way to prove that this led to the (further deterioration of the) basal decay in our tree, but it certainly didn't help and, may have accelerated the process. Do take care, or seek professional advice when removing tree branches as you may inadvertently do much damage to the tree in years to come.
Felling
For a while I wasn't certain if I could face being present for the felling. However, Storm Doris certainly blew all nostalgic cobwebs off us last week. There is nothing quite like the stress of watching a tremendously large tree with advanced basal rot, wobble around like a banana in the wind. We have no choice, onwards and downwards is the motto here.
Due to its sheer size and rather awkward location a substantial crane will be needed, along with a team of expert tree surgeons. The crane will be on hand to manoeuvre large chunks of wood directly into lorries. Plans to use some of the wood to make a keep sake, table or bench have been shelved as it's expected that much of the stem will have extensive rot. We will keep as much wood as we can for firewood, but the remainder will be taken away.
The costs are astronomical which unfortunately means all other garden plans will be on hold. Incidentally, the costs aren't helped by the inexcusable addition of VAT, which I just can't fathom. Unfortunately now a ubiquitous tax, VAT was brought in as a levy on luxury goods and has absolutely no place here. Similarly frustrating is the VAT levy on the replacement tree. Some fruit trees are exempt, but there should no VAT on plants or trees. VAT exemptions on plants & trees would not only present an incredible boost to the horticultural industry, but surely the planting of trees and plants should be encouraged for the substantial environmental benefits?
New recruit
Looking forward to replanting a tree is a small solace. Trying to emulate the status quo is not just futile, but somehow also discourteous to the beech. We will therefore be planting something different, which will provide a good backdrop to the orchard in which it will stand. There's a lovely Greek proverb, 'A society grows great when old men plant trees whose shade they know they shall never sit in'. We are indeed planting for the future, but selfishly we'd like to enjoy a teeny tiny bit of it's shade if we can.
With a woodland backdrop, we don't need height from the new tree. What would be useful is a broad canopy to provide a little more interest and privacy to the orchard. Along with the fruit trees in the orchard, stands a magnificent Magnolia x Soulangeana which must be 60+ years old. By definition, the magnolia is obviously superb in spring, but so too in summer with it's lovely luscious lime green leaves and even in the darkest of winter, the gnarly branches and myriad of dormant buds provide interest. The hammer has therefore fallen on another Soulangeana. Greek proverbs aside, I'm already envisioning wandering underneath the blossoming magnolia canopy on my way to the orchard. For added depth of colour, we're toying with the idea of planting the slightly darker version Magnolia x soulangeana rubra.
We will miss our beech tree immensely. The decision to purchase this house was certainly swayed by this tree which makes it all the harder to swallow. Despite its native credentials, the beech has always reminded me of a towering Acacia tree we had in our garden in Nairobi, Kenya so I felt immediately at home. The weather in North Oxon, isn't quite as tropical but still… Over the years, we have liberated the beech from tedious shrubs and saplings to highlight its beauty, but so too have we planted this garden in accordance to the light and shade patterns created through it's incredible canopy. We can only hope those areas of the garden will still thrive after the dreaded felling.
With a heavy heart and teary eyed we salute you oh majestic tree. As I wander around the neighbouring woodland, I'm delighted to see several young beech trees growing happily, some of which are now beautifully mature. Complete wishful thinking obviously, but I choose to take solace in the notion that all of these beautiful beech bambino's are the healthy offspring of our tree. May they live happily, and keep basal rot at bay.
Mattheck, C. and Breloer, developed a formula expressing the relationship between decay and sound wood as the ratio of 't' (sound shell thickness) over 'R' (radius of the tree). Mattheck's Ratio: Ratio of residual wall thickness to radius of tree = t/R Mattheck's threshold for action. A .30 to .35 t/R ratio threshold of high risk of stem failure from a central column of decay for full crown trees.
Thomas Pakenham, Meetings with remarkable trees, Weidenfeld & Nicholson, London, 2003.