From drama teacher to 'garden designer tipped to watch', in just seven short years is quite remarkable. Garden designer, Jo Thompson, is in the midst of her preparations for that most famous of horticultural marathons, the RHS Chelsea Flower Show 2012. Leading on from 'Competition for Space: RHS Chelsea from Sketch to Show Garden', this is the second post in the Chelsea series; an interview with Jo Thompson, highlighting her passion for plants and architectural garden design.
'As a teenager, I managed to kill all my mother's plants', laughs Thompson. Born to an Italian father and florist mother, Thompson grew up in Rome, Italy. Surrounded by beautiful gardens, her current profession was almost a given, though it took some time for Thompson to come around. 'Frankly, I really wasn't interested in gardening', she admits. Happier to just tootle around Rome, admiring the Palazzi, Thompson subsequently developed a real interest in architecture. 'At a very young age, quite nerdily, I was asking to go to places like Villa d'Este. I loved the architecture, looking at layouts and the enjoying the whole theatre of the place', explained Thompson.
Clifton Reveries
Hitherto unaware of her true passion, she embarked on a 10 year career as a drama teacher. Slowly but surely, interest in gardening started to grow due to involvement in her own roof terrace garden. 'I designed our garden without really being aware of what I was doing. Sounds ridiculous to say, but unaware of 'design', I fashioned boundaries, organised planting, pots and that's how it all started'. Living right opposite Clifton Nurseries, she found herself, almost on a daily basis, wandering around and admiring the plants. 'My plant knowledge was good because I used to hang around nurseries a lot, and became braver and more confident towards the garden and planting'. Actually, the main attraction at Clifton was probably that dishy Matthew Wilson, Managing Director of the nursery, whom surely is solely responsible for a substantial sales portfolio.
Mushy Peas
After having children, she took a break from teaching and intended to settle temporarily into the 'ladies-who-lunch' routine, but like most, hated it and bored of it immediately. 'I went to one coffee morning and thought, I can't possibly do that again, because they were talking about their children's milestones and pureed food'. Determined to pick up her career, she packed herself off to gardening school twice a week, juggling childcare and steep child minder costs. After the year long course, Thompson was commissioned to design her first garden. Looking back, Thompson is still delighted with her first commission. 'I gave that more love and attention than anything because, it was my first job and I had all the time in the world to devote to it', explained a proud Thompson.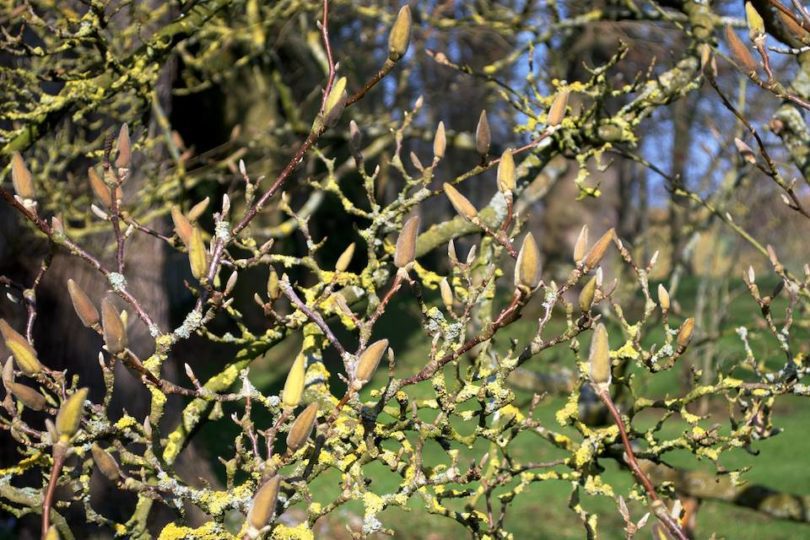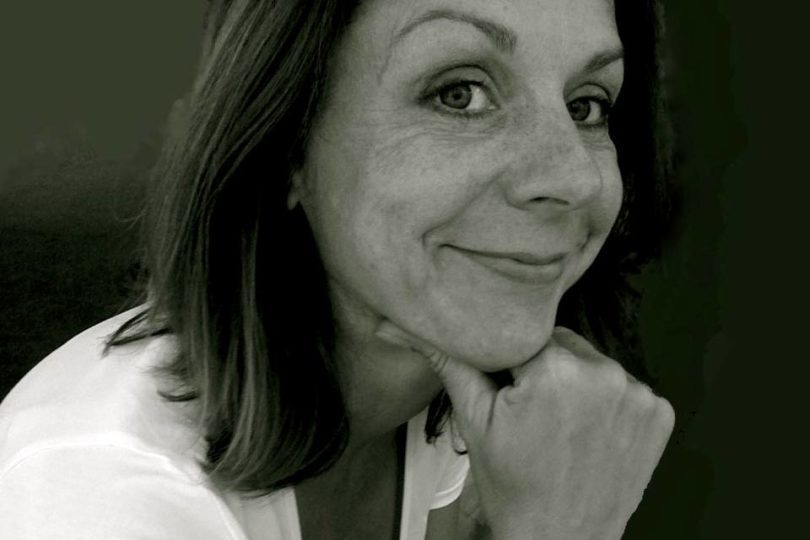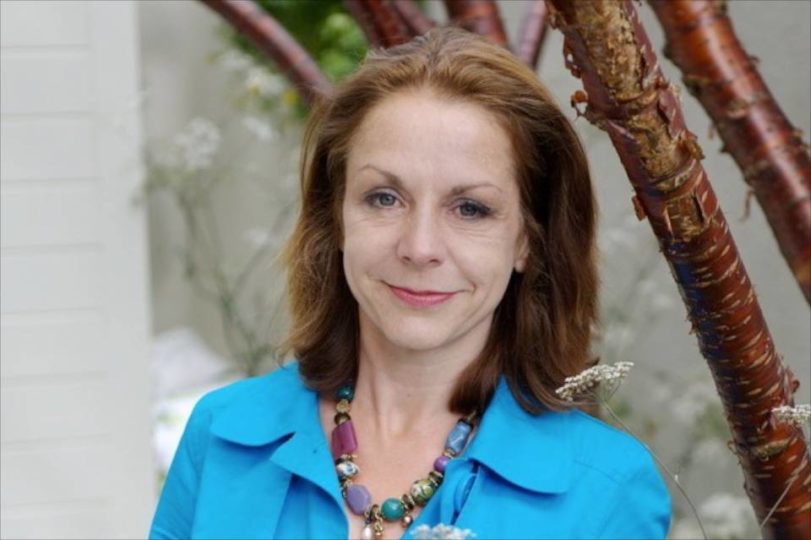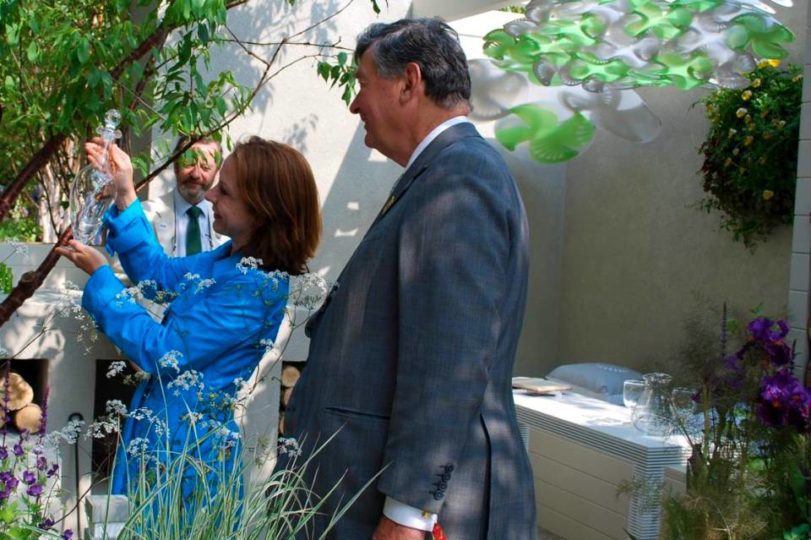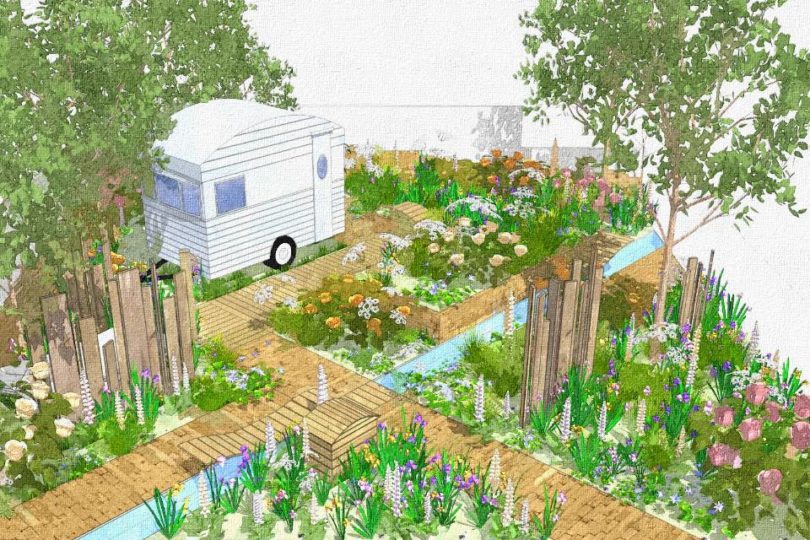 Budding Garden Architect
Thompson finds inspiration in architecture and has a passion for the works of Zaha Hadid, Frank Gehry, but also the classics such as Andrea Palladio.
Thompson is not interested in textbook, formulaic planting such as the over prescribed; 'high at the back, medium in the middle and low at the front' rule for herbaceous border planting. 'I also don't do the three plants necessarily lumped together, seven in front of that, then three and so on. Instead it should look more as if they've self-seeded'. Her style is the softer, 'veil' type planting, where one looks through plants instead of simply at them. 'I know I shouldn't call it that, but its shambolic-planting really'.
Thompson is a fan of the work of Adam Frost, Cleve West, James Alexander Sinclair, and Andrew Fisher Tomlin, whose planting she much admires, paired with the fact that their designs work for real gardens. 'I like realistic enchanting spaces based on strong lines, softened by abundant planting and above all, making sure that all the space deserves its inclusion in the garden', remarks Thompson.
Horticultural Artistry
'I like pretty plants', asserts Thompson. 'I just love roses. They will be the main big bloom in the Chelsea Show garden'. According to Thompson, choosing the right plant is a gut feeling. In true Thompson style, she opts for plants that provide structure throughout the seasons, but foremost create that relaxed feel. 'I need it to look as if it starts to look messy in a couple of weeks, it doesn't matter because that fits in with everything'.
Chelsea Ambition
Thompson, now on her third Chelsea adventure, is making her way steadily from the small, to urban, to 2012 show garden, all the while working on commissions for her Kent based garden design business. 'I never thought of myself as particularly ambitious. In fact, I was probably the least ambitious person I know, never really pushing myself'. In 2009, Thompson won silver-gilt for her first ever Chelsea garden, in 2010 she was awarded gold and Best Urban Garden in Show at Chelsea, and in 2011 Thompson won a silver medal at the Gardening World Cup in Japan. 'I'm not a marathon runner', explains Thompson, whom though delightfully allergic to any form of organised exercise, compares Chelsea to climbing a mountain. 'I now understand why people put themselves through such strain. Chelsea is a challenge. The one and only time, when you get a chance to be assessed and judged by the people you respect. Whatever the result of the judging'. She added that in a few months her feelings may have changed, though always crediting her Chelsea presence in 2012 to enormous respect for her peers and the RHS institution. 'I think that this is the real reason for doing Chelsea. Where you find out what you know, and where you have the opportunity to show what you know', explained Thompson.
With her now renowned talent for selecting the rights plants for enchanting combinations, previous award winning Chelsea experience, fresh approach to garden design and above all her wicked sense of humour, Thompson's 2012 Chelsea Show Garden can only but, guarantee a memorable experience.
I for one, wish her the very best of luck or as they say in Rome, 'in bocca al lupo'.