Unfortunately, when first introduced to this lovely landscape design feature, there was no personal incitement of its famous 'ha-ha', or in French 'ah-ah', sound of surprise. Furthermore, despite attempts to startle numerous friends and family, no one seems to produce the infamous yelps, which makes one wonder as to its admittedly odd, and seemingly erroneous, name. For those unfamiliar, the term 'ha-ha' is allegedly derived from the sound of surprise, when people come across it.
The history of the ha-ha is rather interesting, albeit rather inconclusive. Evidence appears to indicate that the concept of the ha-ha was part of Chinese gardening techniques, but the consensus seems to be that its European origins are earlier than that of the actual discovery of Chinese gardening. One can confirm that its claim to fame almost certainly came through the Landscape Garden movement, where it used to create an invisible boundary and hence infamously long sweeping, uninterrupted views.  Despite the initial perspectives, the invention of the ha-ha, is not that of Bridgeman or Kent, but appears to date back 17th Century France, whence a similar device existed, called the 'Saute de Loup' (wolf leap). I certainly hope that the French version was a tad wider than our ha-ha, as it seems that ours is no barrier to Dudley, our 10 month old puppy, let alone a wolf….
Having said that, the construction of what basically looks like a sunken ditch, is rather clever. Dudley can briskly jump over it one way, but requires desperate rescuing to return. One side of the trench is straight and reinforced with stone, whilst the other is gently sloping, hence creating an extended barrier. Most documented usage for this barrier was to ensure formal gardens were protected from grazing cattle, sheep and wildlife such as deer, without having to use obstructive fences. Thereby providing the illusion of animals gently grazing on the forever sweeping lawns.
There are many great examples of ha-ha's to be seen across the UK, such as Burghley and Rousham. The value of a ha-ha is notably apparent at Rousham, where it is used to keep their alarmingly huge, but majestic, Long Horn cattle at bay.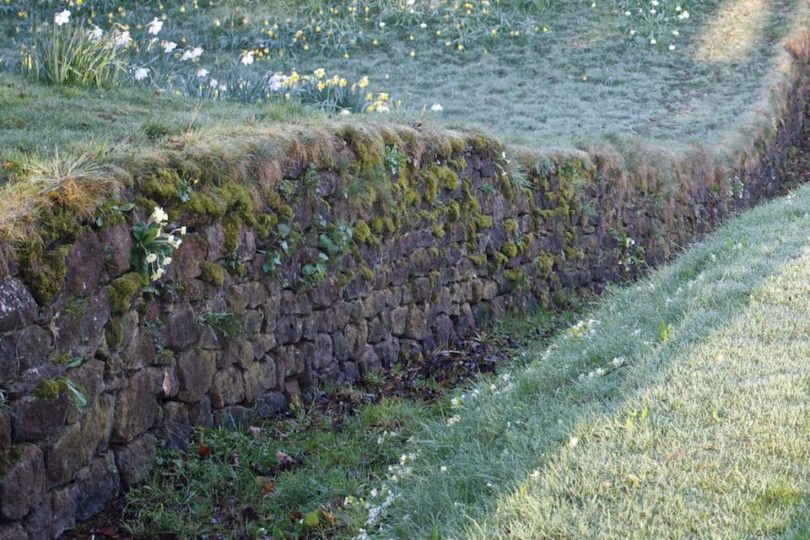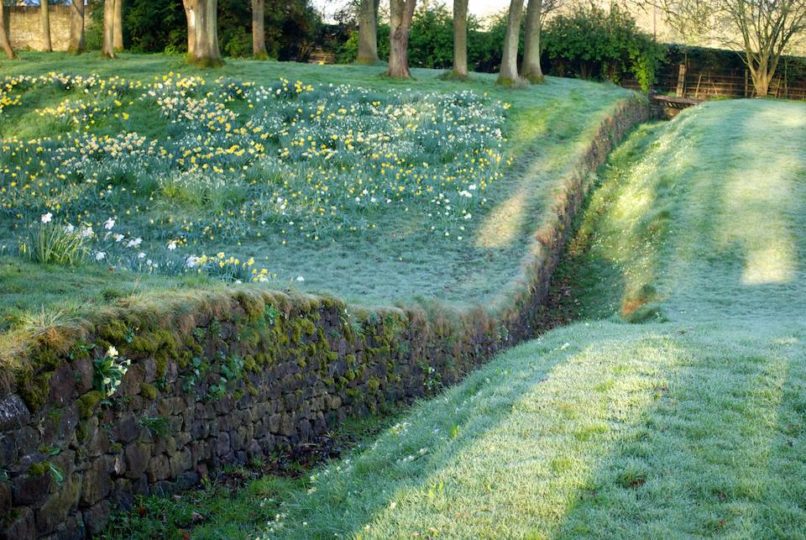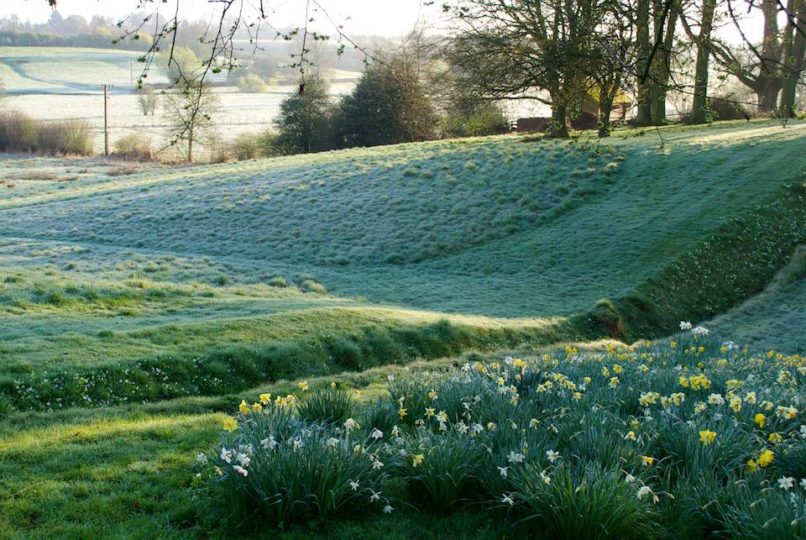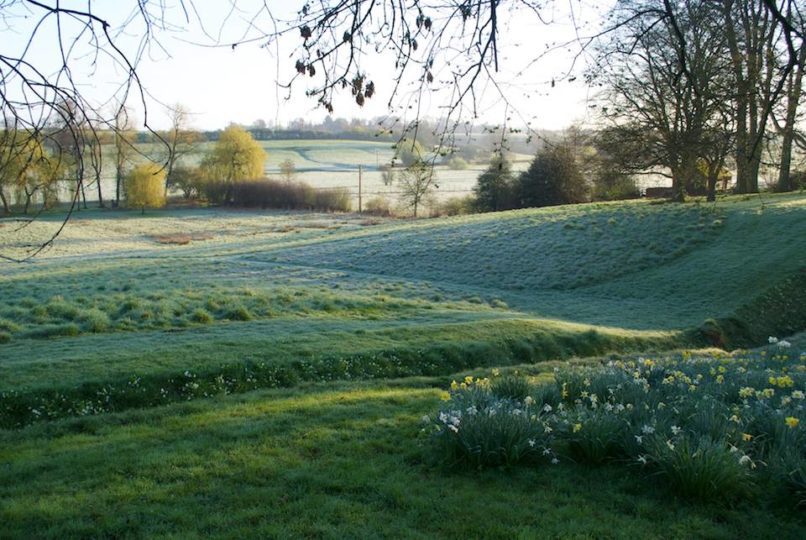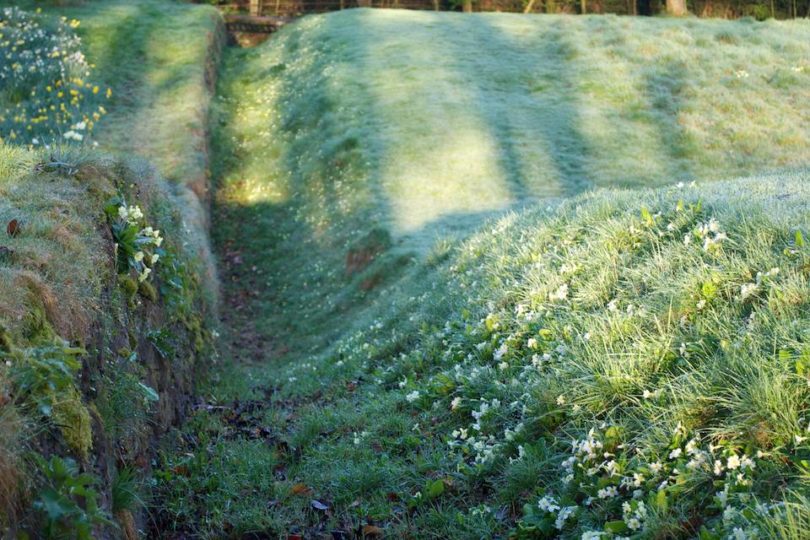 There certainly seems scope for more use of this elegant landscape design feature in modern gardening, though we have never seen any modern-take examples. Perhaps if one of the cunning garden designers would try it at the Chelsea Flower Show… ? Having said that, despite its setting, I suppose, our ha-ha could be defined as 'modern'. This ha-has was built but a few decades ago, by the foresight my husband's parents, to protect the garden whilst preserving the view of the field.
Apart from its ability to effortlessly extend the view, ward off greedy grazers, the ha-ha is our gauge of the coming of Spring. When the ha-ha presents no barrier to the majestically marauding Primroses, Spring has arrived!
On that note, I had better get to the packed greenhouse, to start planting out my over coddled seedlings…