What horse meat scandal? Welcomed with a steamy slice of scalded (beef) lasagna for lunch, the good folks, that are the garden media, congregated at the annual Garden Press Event at the Barbican in London, to peruse all that is new and exciting in horticulture retail. Retailers have been busy; new product launches, diversification of product lines, and cunning marketing strategies. Horticultural retail is buzzing…
Start 'em early
Retailers have to be applauded for improving the product ranges for children. There were quite a few on display such as Johnsons 'Little Gardeners', but in particular the LiteBulb Group's, 'sow it, grow it, eat it' product line called 'Seedlets'. The LiteBulb group developed the range with Chris Collins, and is sold through King Seeds. The range targets youngsters of varying abilities between the ages of 3 – 14. Admittedly, the products in the range are not distinctly revolutionary, but the marketing strategy behind 'Seedlets' is really interesting. The range is marketed as toys, which means that the products will not just appear at garden centres, but in the likes of Toys 'r Us. This cross-over to the toys market, is an important development as children of non-gardening parents, whom probably have never and/or would never have set foot in a garden centre, will therefore still have the chance to come into contact with gardening.  Furthermore, the range has a strong (mainstream) multimedia focus, with video demonstrations and social media interaction, all crucial for this audience. Lets hope that the attraction of a yellow plastic watering can, far outweighs that of that dishy Xbox.
Exotic fruit & veg
Incredible edibles are going mainstream. The 'Homegrown Revolution' partnership between Sutton's Seeds and the ethnobotanist, James Wong, has produced an extensive selection of seeds of exotic fruit and vegetables. March this year, will see the range extended to include (mail-order only) plants. According to the good man Mr Wong, we need to learn not just to appreciate the end product, but discover the culinary goodness in the associated young leaves and shoots of the plants.
The Homegrown Revolution range intrigued me, in particular seeds such as Quinoa, Cucamelons, Chinese chives and Stevia. One must remember not to chuck the seed packet away impatiently, as much of the product information, recipe suggestions and sowing instructions are printed on the inside of the packet. That reminds me, probably need to head over to Specsavers soon.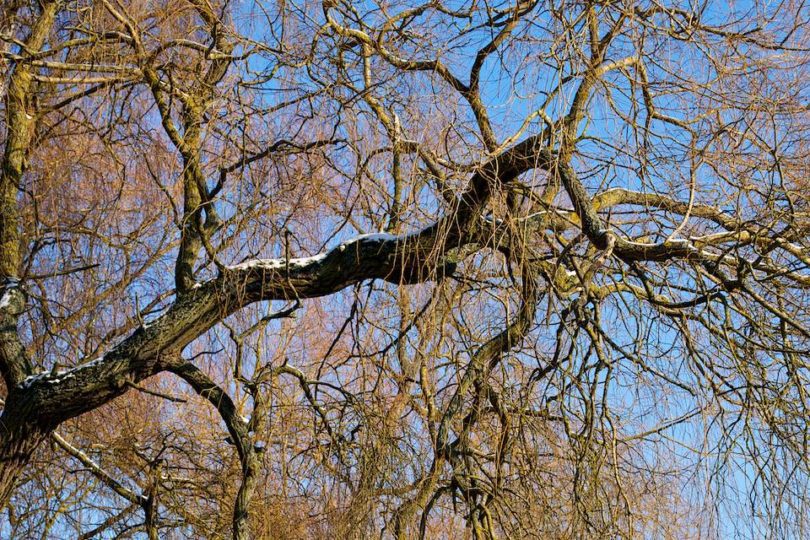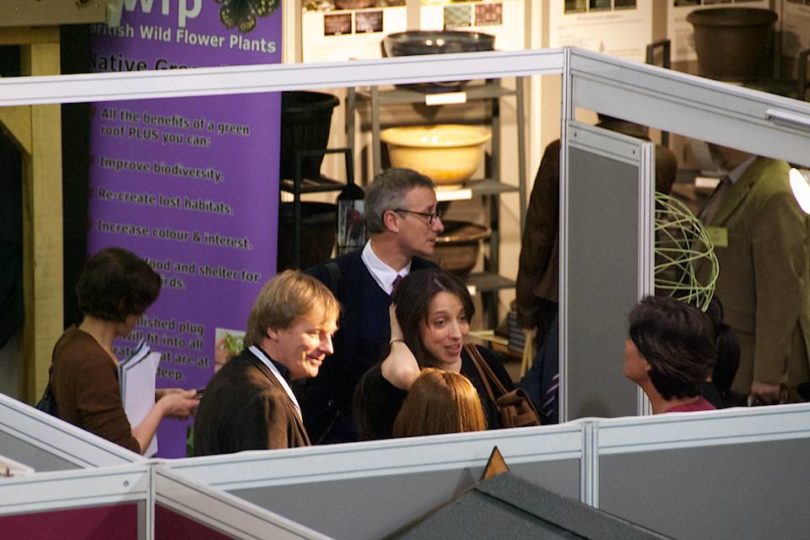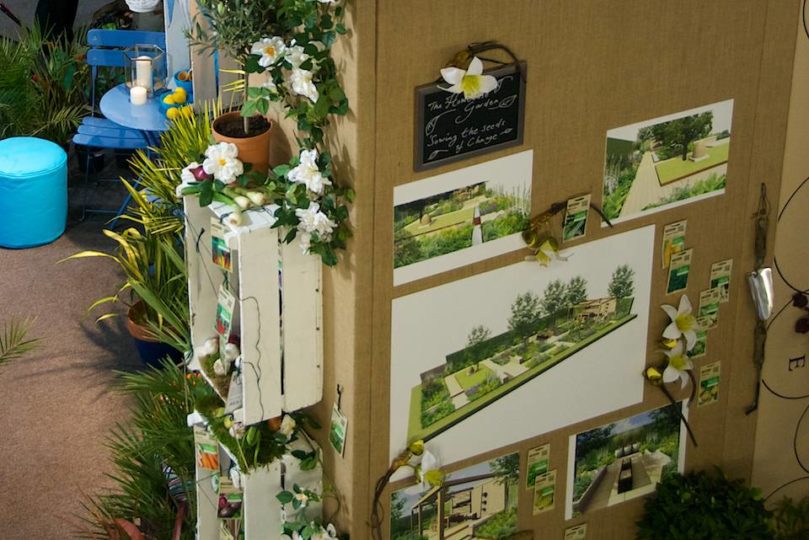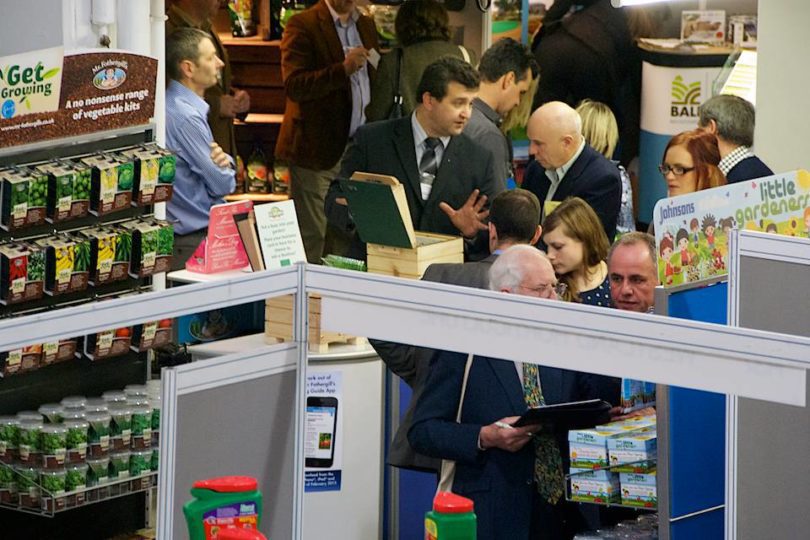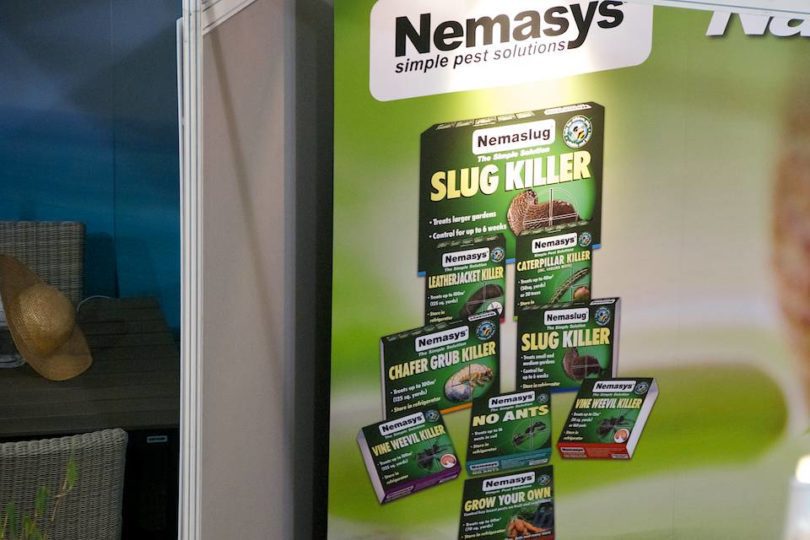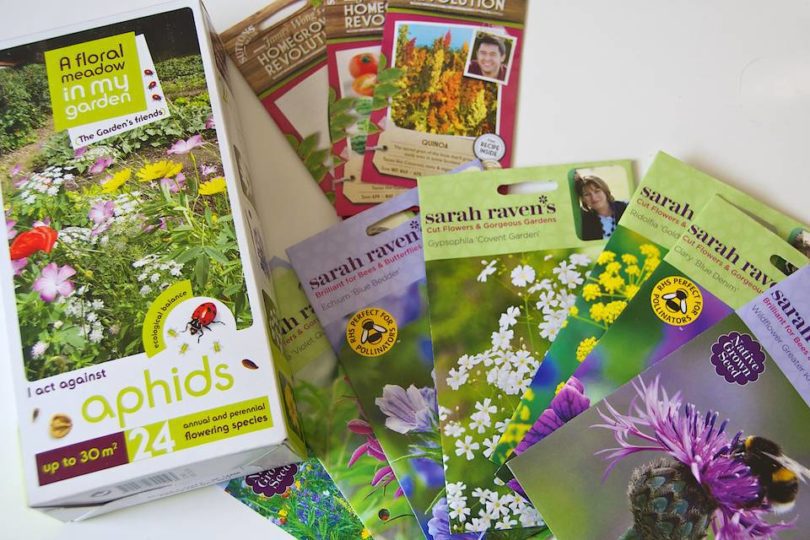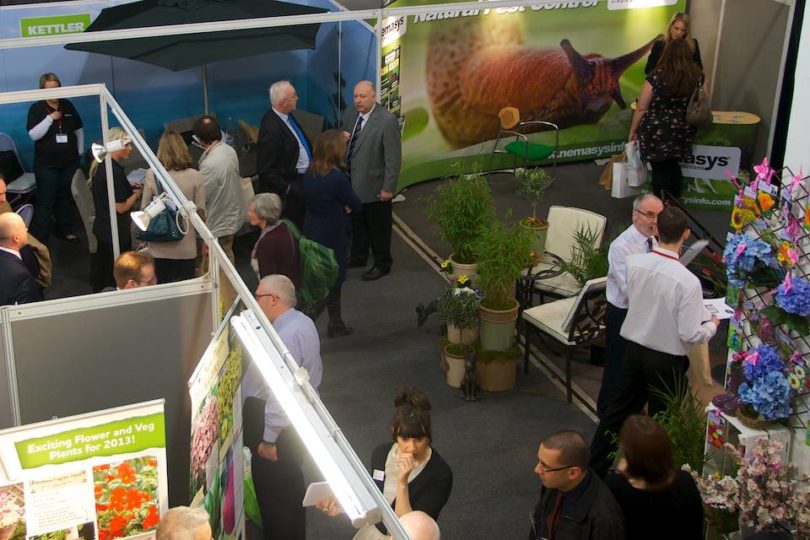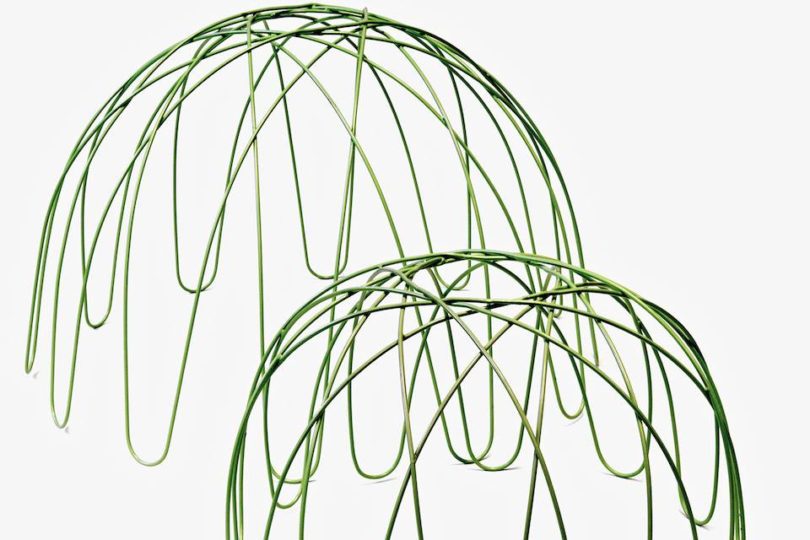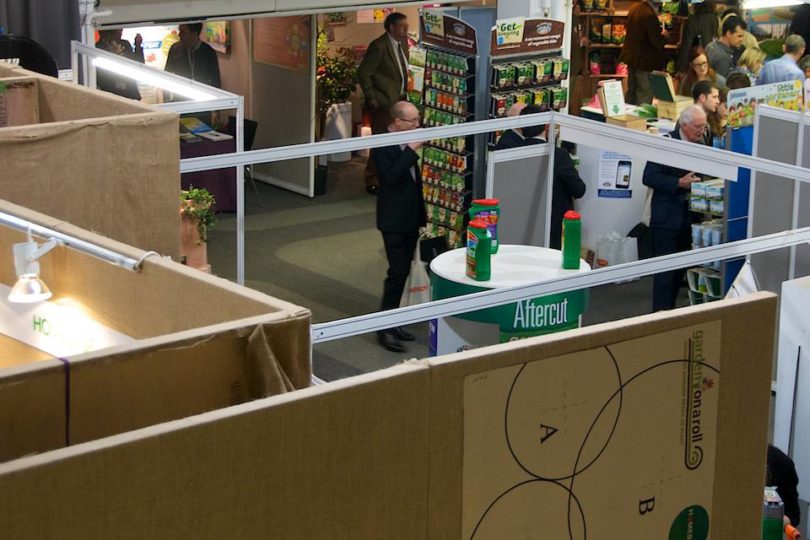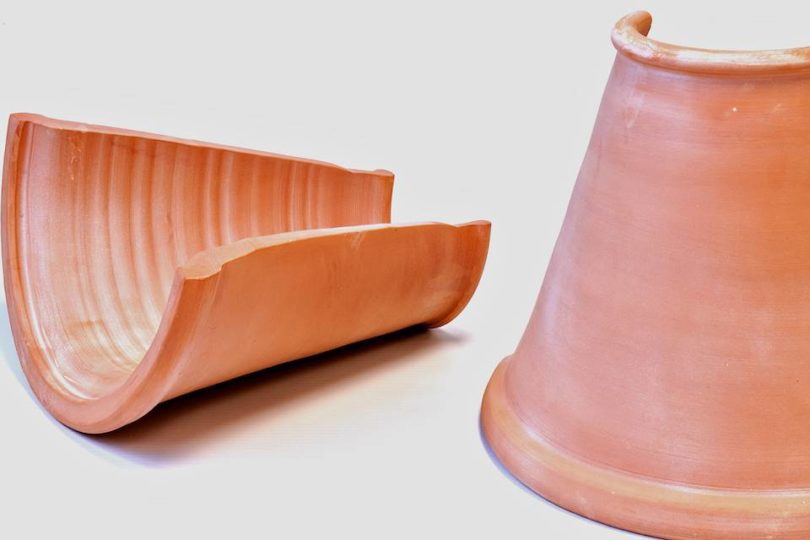 The growbag quandary
With great interest, aided by a generous glass of champers, we watched Hazelock reveal another of their yellow creations, this time in the form of a self watering growbag device, aptly called the 'Growbag waterer'. To their credit, Hazelock's invention does tackle the problem of continued water requirements for plants grown in growbags. Through sequential spikes of capillary matting, fancy timers, and bath-sized water reservoir, the device provides the exact required levels of moisture for plants.
There is an abundance of products on the market specifically for growbags, which begs the question, if growbags are so useful why do they need all the guff? And secondly, the convenience of a growbag is understandable, but is that not diminished by having to add all this gadgetry? Tip it out into a pot and grow the plants in there, me thinks…
Wild all the way
Bees are raucously applauding, as wildflower products were simply everywhere. In all kinds of guises, be it in the traditional seed packet, to generous (500ml) sachets, or specialised versions such as those of Empathy called 'Mini-Meadow', infused with friendly Mycorrhizal fungi. Extensive ranges of wildflower seed products will be hitting the shelves imminently, marketed not just as pollen rich source for hungry pollinators, but as functional and esthetic plants for the garden. Mixes for cutting flowers, floral green manure, bees/butterflies, wet soil mixes, and even shady garden mixes, will be available. A particular nice range are those produced by, Meadow In My Garden, whose elegant packaging alone conjures that sowing itch. Their 'Aphid' mix is a firm favourite, specially formulated to attract natural aphid predators into the garden and/or vegetable patches, whilst also providing esthetic appeal and a source for cutting flowers. Hence, a rather delightful form of grow your own biological control. If it works, remains to be seen but the concept is certainly appealing.
On the subject of wildflowers, be it commercial prowess but credit to Sarah Raven, whose partnership with Johnsons Seeds has generated an extensive (cut) (wild) flower range. The majority are beneficial for pollinators and hence adorned with the yellow 'RHS Perfect for Pollinators' badge (oddly not the packet with photograph of a bee on the flower), a cause Raven has backed for many years. The engagement of this partnership, undoubtedly has commercial connotations, but it brings her (wild) flower seed ranges to a wider audience, which is commendable and will assist the cause.
New products
In terms of new dishy goodies, the clever people at Crocus didn't disappoint. Their offerings included a rather snazzy, modern design, domed plant supports and some bright spark at Crocus cut through a terracotta pot to create their halved-pot 'Clematis protector', to keep the plant undergrowth shaded and cool. Hazelock, have come up with a nifty 'Flexi Spray' hose attachment that can be fixed into various desired positions to accurately direct the water spray. Belstane, have been busy scouring Equestrian circles to source amongst other items, electric clothing (not joking) and snazzy new Muck Boots, all in aid of making us gardeners a smarter, more fashionable lot. I presume the immaculately turned out Mr. James Alexander-Sinclair has them on speed dial.
Chelsea on a roll
Finally, in conjunction with Homebase, a product called 'Garden on a Roll' will help novice gardeners to really take a part of the Chelsea Flower Show home. Garden on a Roll, does what it says on the tin, providing (rolled up) paper templates for the design of herbaceous borders. Adam Frost's lovely design for the Homebase Garden, includes a couple of herbaceous borders, which will appear on these paper templates allowing gardeners to replicate, without any risk of Frost copyright infringement, the man's genius design in their gardens.
Planting by numbers, who'd have thought…