Granted this review is embarrassingly long overdue and severely mistimed, as this book should have found itself in many a Christmas stocking. However, with spring fever soon upon us; better late than never. Noel Kingsbury's latest oeuvre; 'Daffodil: The remarkable story of the world's most popular spring flower', is exactly as it says on the tin; remarkable. A devout daffodil fanatic you need n't be, but if like yours truly, you're a flower show marquee-trawler with an interest in plants and admiration for their breeders, this is the book for you.
Not just a master plantsman, Kingsbury is quite the social historian. The book, the result of his dedicated research, is a fascinating insight into the captivating history of the daffodil. 'Daffodil' is nothing short of horticultural roller-coaster ride, taking you from the tombs of the pharaohs, to the pioneers, through to the breeding, commercialisation and domestication of the daffodil – with a whole load of Greek mythology and social symbolism thrown in. According to the good author, he enjoyed writing this book so much he could have written twice as much. 'I am not a daff nutt and not very good at telling one variety from another, but it is the whole history which fascinates me so much', explained Kingsbury.
Jo Whitworth's elegant photographs, complement Kingsbury's engaging narrative beautifully, astutely capturing that uplifting spring spirit of the daffodil, along with the colourful characters of their breeders. Whitworth's photographs include wonderful sweeping countryside settings, but it's her gentle daffodil portraits that are truly beautiful.
Double O Daffodil
Not surprisingly, the true highlight of the book is the insight into the wonderfully secretive daffodil community, through the fascinating accounts of the breeders and their relationship with the daffodil and their subsequent 'mouldings' thereof. The story of the daffodil is one of human ingenuity, skill and absolute and clandestine dedication to the betterment of their cultivars.
The daffodil breeders hall of fame include the colourful talents of such as; William Herbert – the hunting parson, accredited for his work on daffodil hybridisation; the elusive, Oscar Wilde befriended Edward Leeds accredited with early attempts of classification; the botanical dynasty the Backhouse's whom were not only good at breeding but the marketing of their cultivars giving them names with true selling power such as 'Empress' and 'Emperor; Major Ian Brodie (The Brodie of Brodie) the breeder of 'Fortune' so valued for its gene potential; Percival Williams creator of the 'Carlton' and 'Jack Snipe'; Peter Barr – the naturaliser, and even the intriguing Ellen Willmott who not only collected and planted over 600 varieties in her garden at Warley Place, but made her staff install trip wires around her daffodil fields that triggered air rifles, to deter anyone who dared help themselves to her precious cultivars.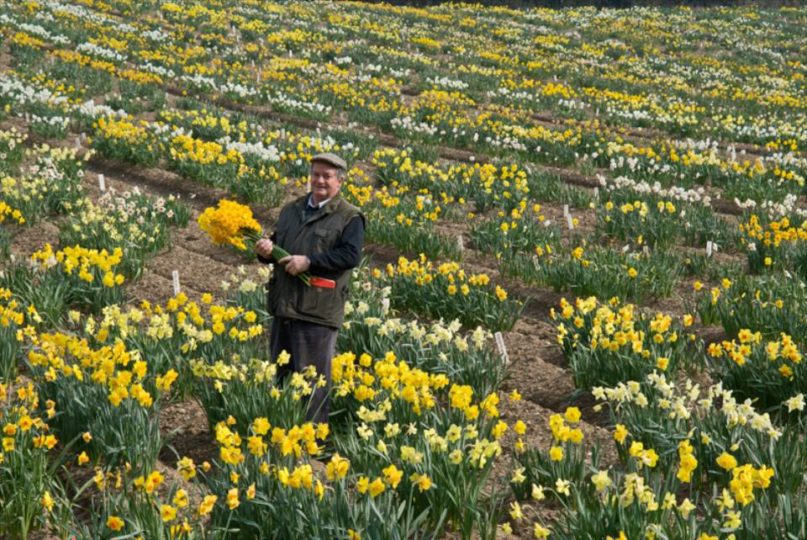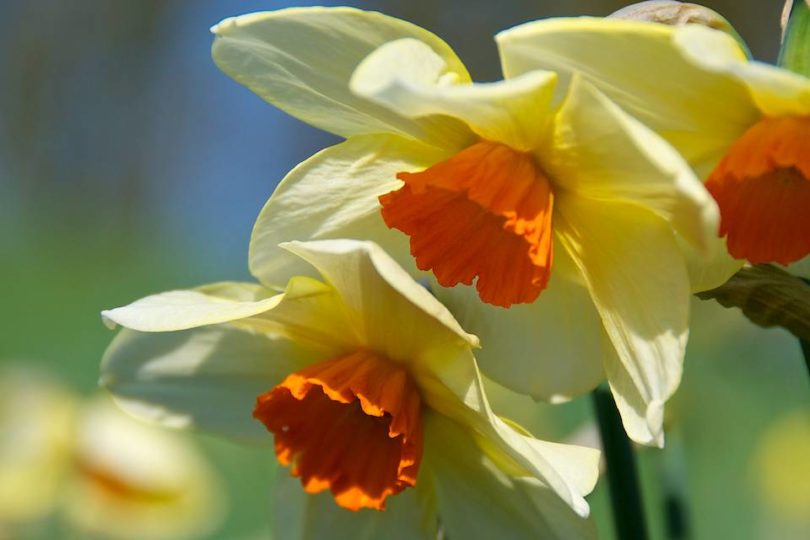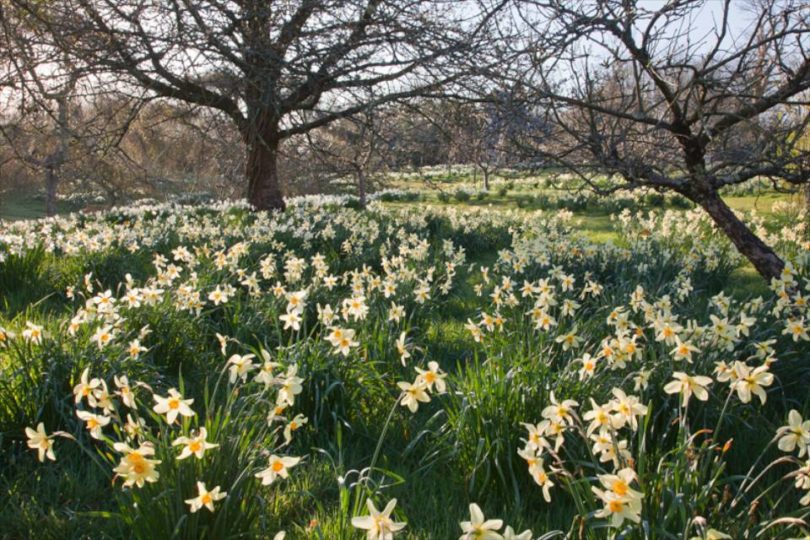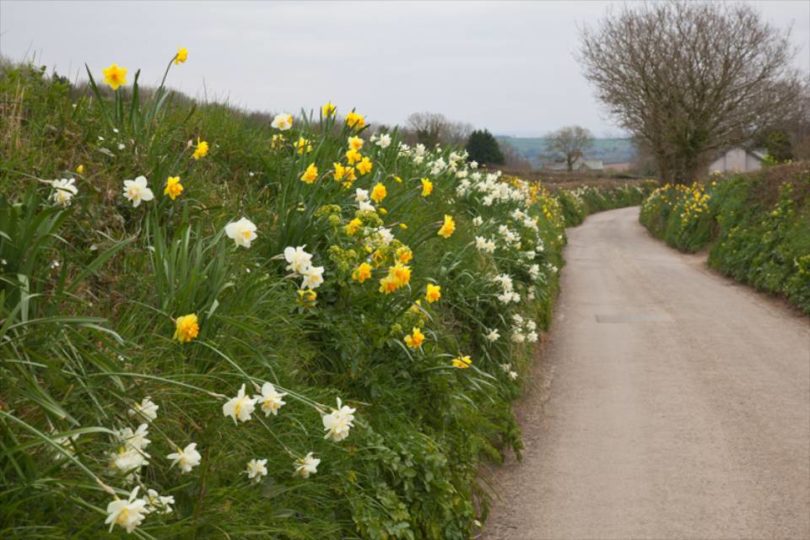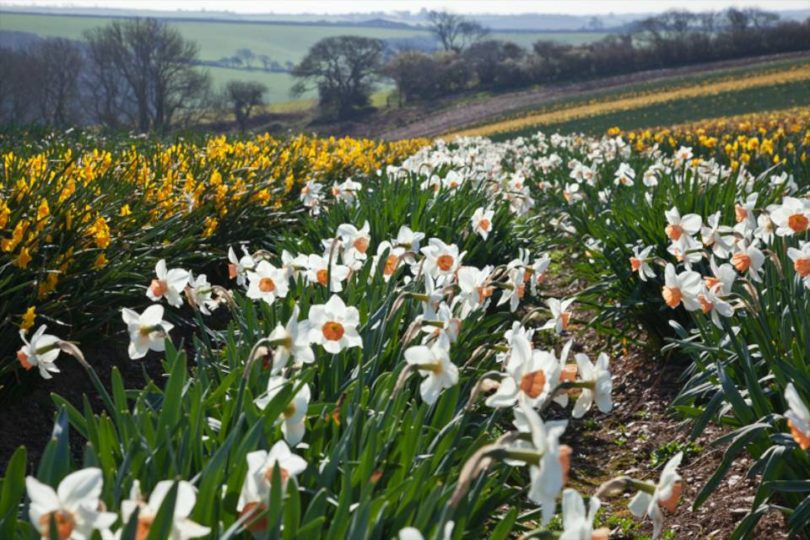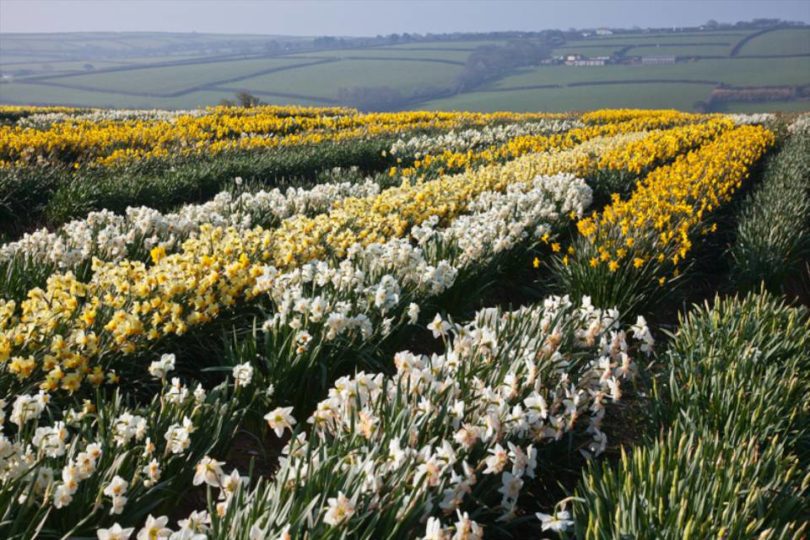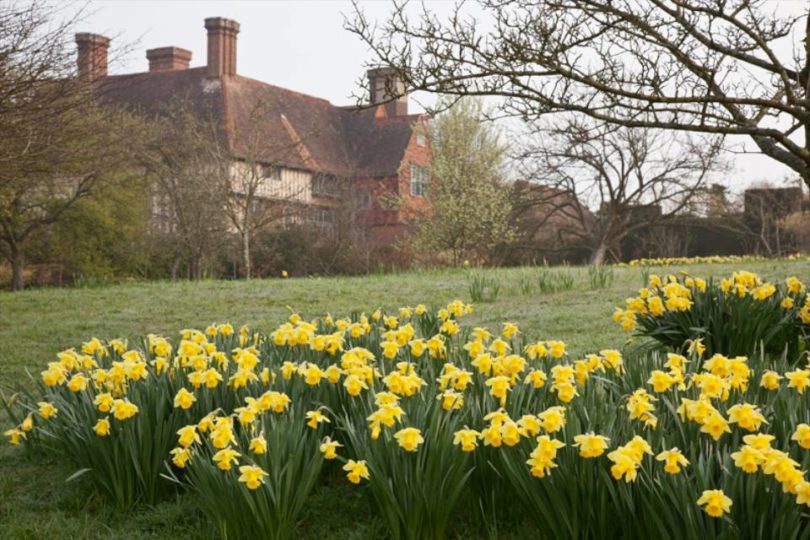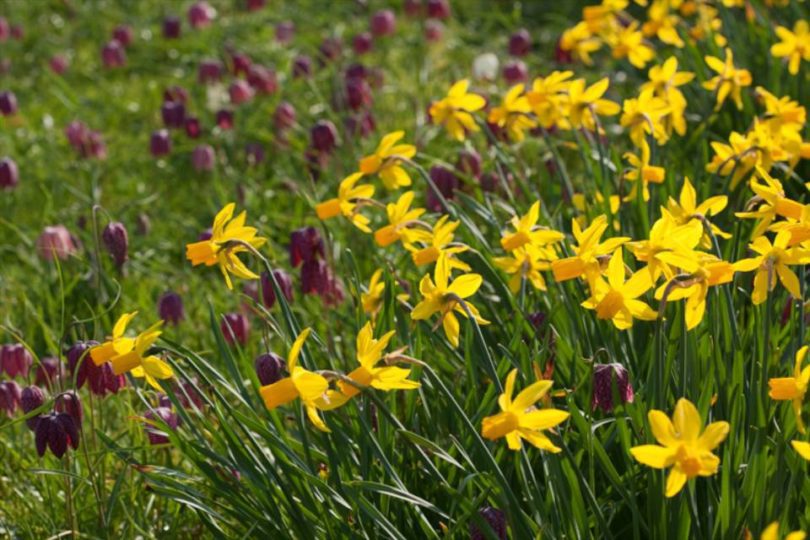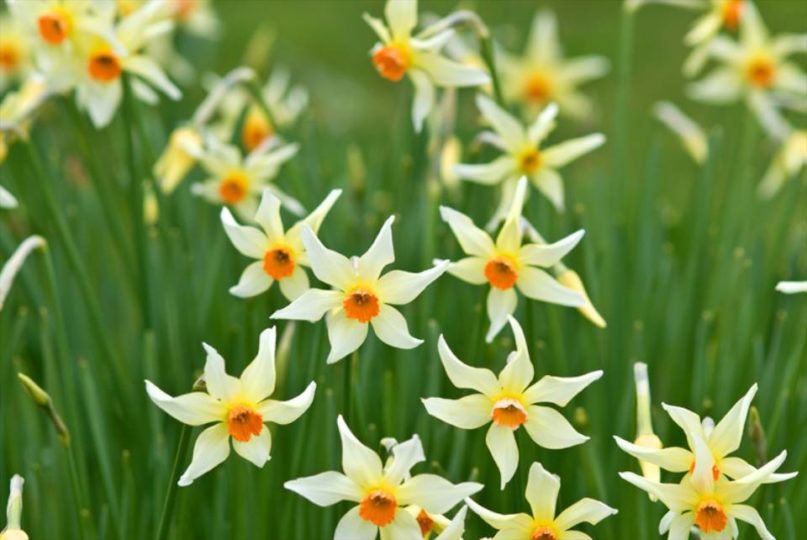 Not just a yellow flower
Though even amongst all this intensive breeding, the plantsman that is, Kingsbury, cleverly underlines his account with his natural respect for the true perennial that is the daffodil. The plant, that despite its domestication and (over) cultivation, is capable of living its own life. 'Like cats, they feel only partly domesticated', writes Kingsbury. The book therefore includes comforting accounts of their escape from enforced domestication, such as on famed Cornish verges, where once discarded daffodils have not only survived, but flourish.
Daffodils are true perennials. Despite their clever organs of perennation, compatriot perennials such as tulips and lilies, have a limited lifespan. As Kingsbury explains, it is through their ability to clone themselves and forming ever-expanding clumps that daffodils earn their rightful, true perennial title. They are 'the bulb equivalent of the hardy geranium', writes Kingsbury.
Just like cats, daffodils can be stubborn, even for a famed plantsman. 'We don't do that well with them in our garden', explained the good man. 'As we are very wet here, we have lost quite a lot of daffodils. And as our garden faces away from the house to the south all their little faces turn away from us', laughs Kingsbury.
Classify that
With over 27,000 cultivated varieties of daffodil, identification is near impossible and a task purely for the pro's. A lesson I have learned, in my pathetic attempts to try to identify the daffodils planted in this garden 50 years ago by Clough William Ellis. Two years later, and we're still none the wiser.
Though, the book has brought some order to our cause by carefully explaining the various classifications of daffodil, of which there are fourteen; Trumpet, Large Cupped, Small Cupped, Doubles, Traindrus, Cyclamineus, Jonquils, Tazettas, Poeticus, Bulbocodium, Split-corona, Miscellaneous. Natural Species (Variants and Hybrids) and finally Miniatures. If anyone asks, we have many of the 'Miscellaneous' kind….
I end with a wise bit of advice from the man, whom most certainly charmed even the most elusive of daffodil breeders. Kingsbury writes, 'Anyone wishing to 'pass with daffodil community' will need to learn to refer to divisions by number'.
Best start swotting then.