Leading on from 'Marathon Woman: An Interview with Jo Thompson', the third article in this Chelsea series, highlights Thompson's inspiration for the design of her 'A Celebration of Caravanning', 2012 Chelsea Flower Show Garden. Diarmuid Gavin, once said that good garden design required finding 'the secret of the location'. Though, what if the location is a flat, 10m by 10m section, along one of the busiest interim avenues in London, simply brimming with a vibrantly, colourful display of traditional, contemporary, cottage, formal, Mediterranean, minimalist, and/or sometimes even plasticine, garden designs on neighbouring plots?
The Chelsea Flower Show is a cunningly crafted illusion. Every year, designers create show gardens that look as if they have been there for years, where everything has been drawn out and timed to look at its very best for that one famous week of the year. Paradoxically, also the reason for which Chelsea comes under frequent fire in the media, where reported blooming perfection is nothing but a pipe dream of irreplicable fantasies.
'Of course, it's not real', confirms Alan Titchmarsh in his foreword of Chris Young's book 'Take Chelsea Home'. Chelsea is a show; brimming with show gardens and show plants, not intended for straight replication, rather enthuse and inspire gardeners in their own gardens. One could argue that some show gardens, stretch the imagination beyond practicality. However, being lulled out of one's comfort zone from time to time, must be good for the brain cells. Besides, the stringent selection process ensures a broad spectrum, where designs are specifically selected to offer the best and diverse editorial content for both show and visitor. 'Whatever you love about gardening, there's something for you at the show', confirms Alexandra Denman, Show Manager, Chelsea Flower Show.
Thinking Beyond the Window Box
Memorable show gardens aren't necessarily those with enormous pink pods on monster cranes, but moreoften those that use traditional planting styles, brought out in a new (modern) approach. Just think of Tom Stuart Smith's 2008 Chelsea Show Garden where he used cloud pruned trees to achieve that slick, modern (Japanese) feel, yet he did so using the very native, Hornbeams.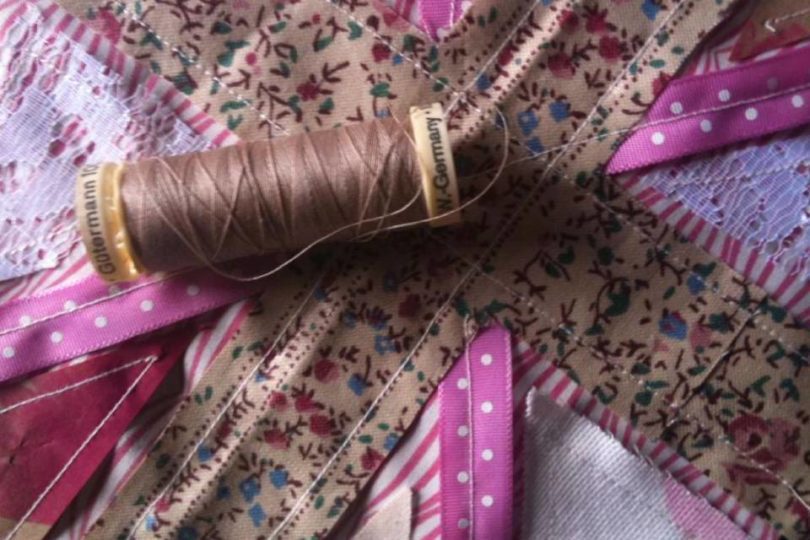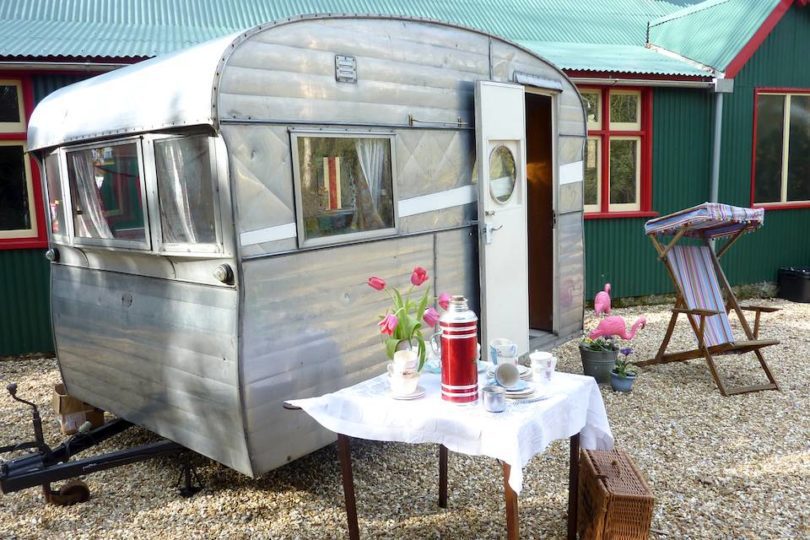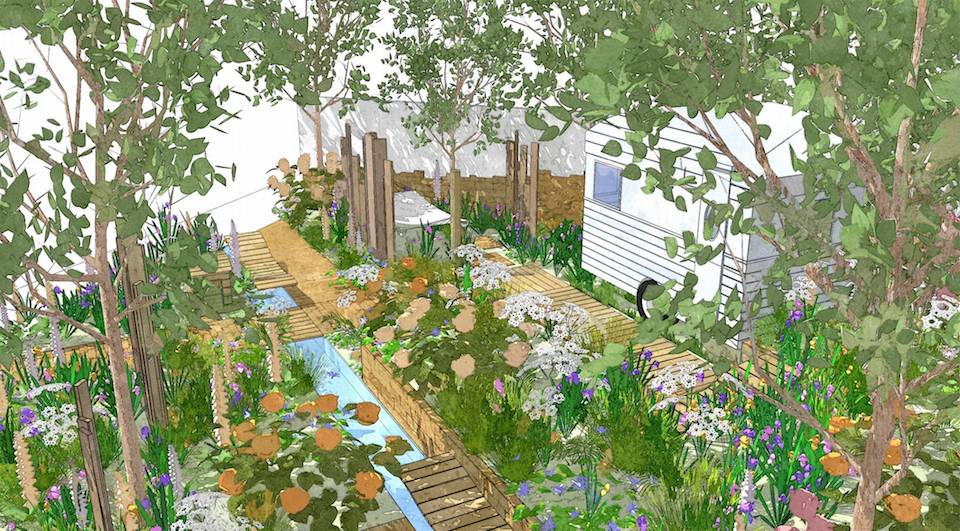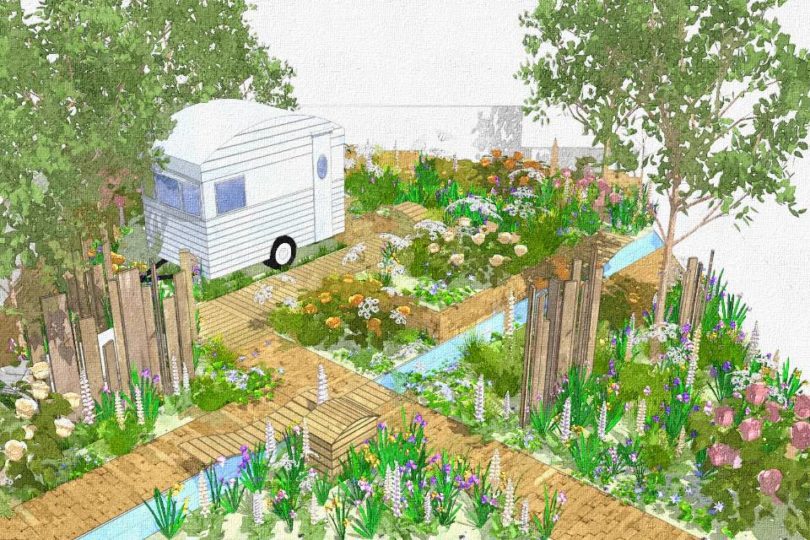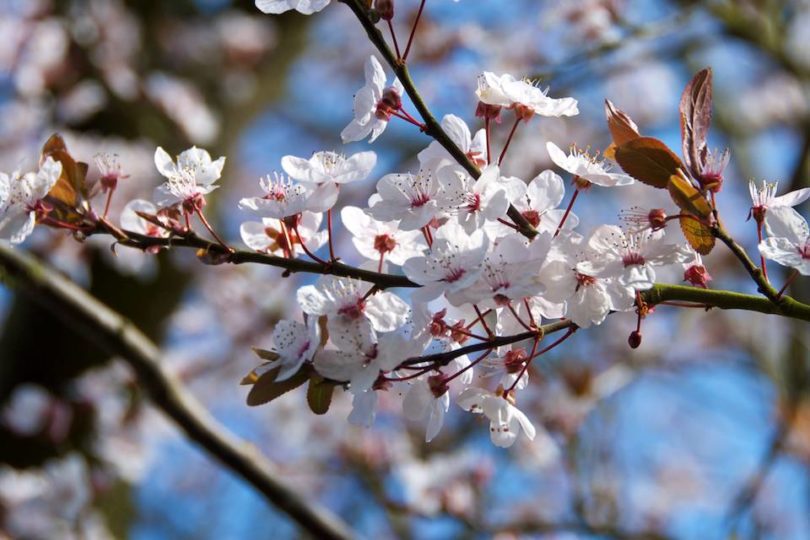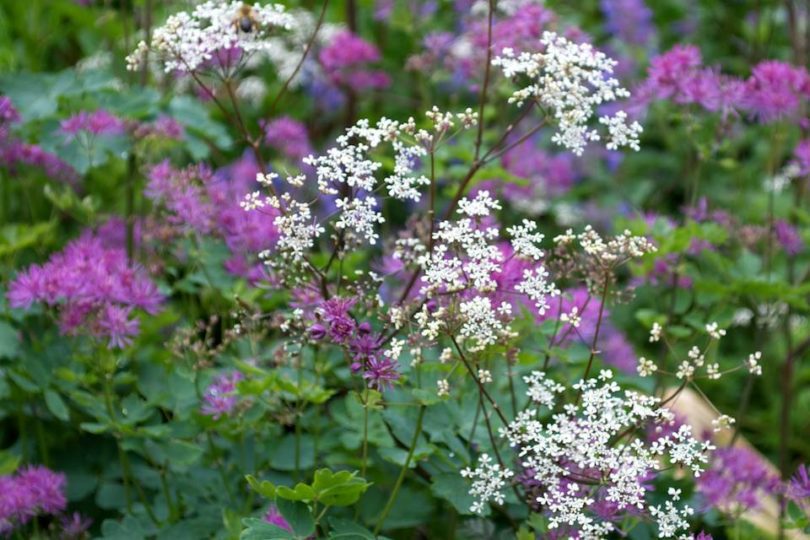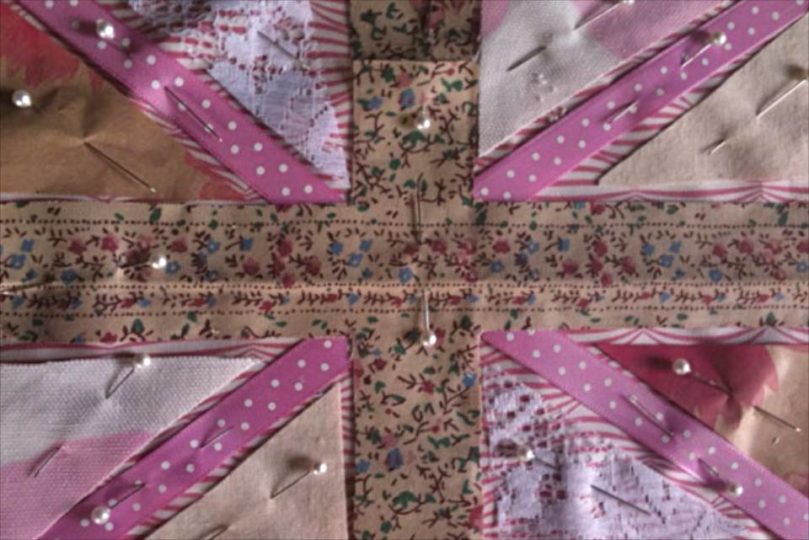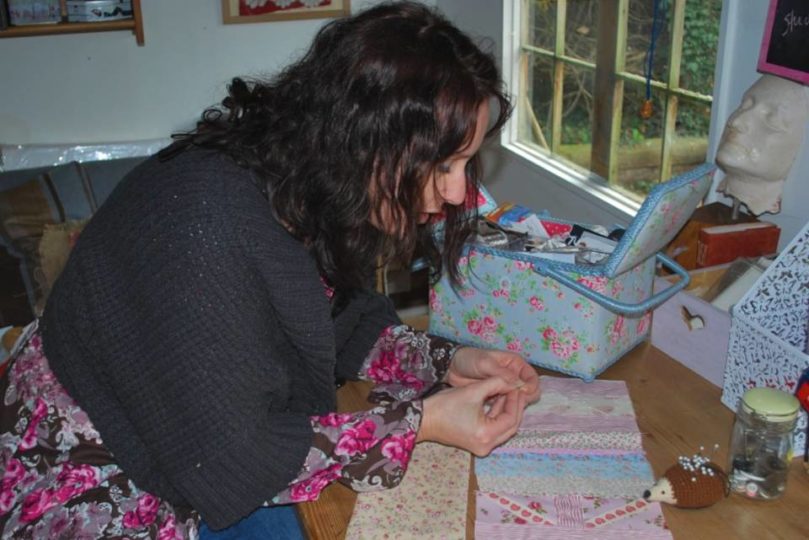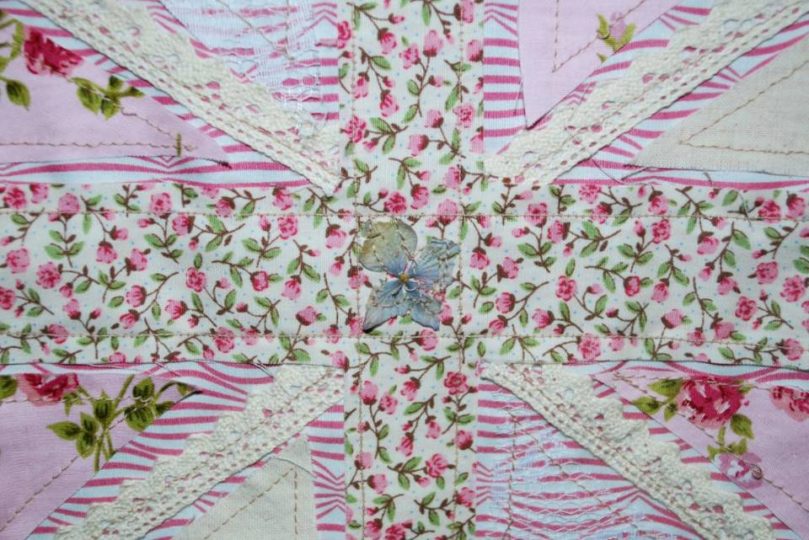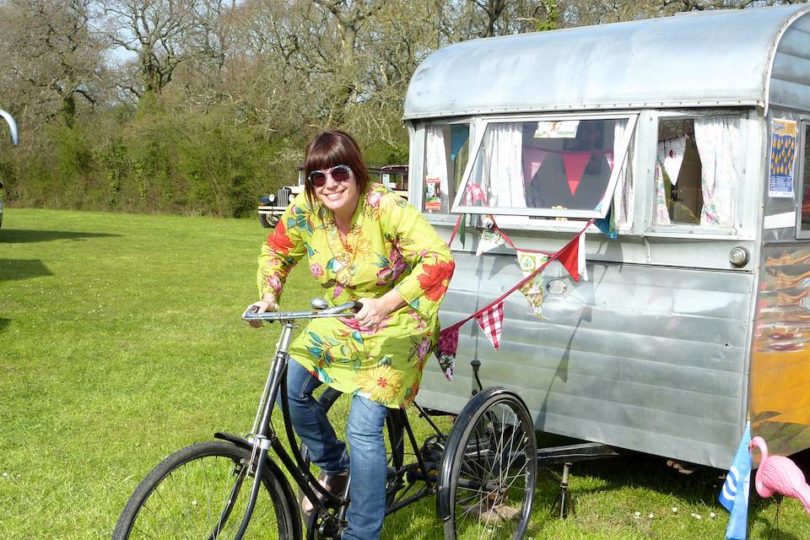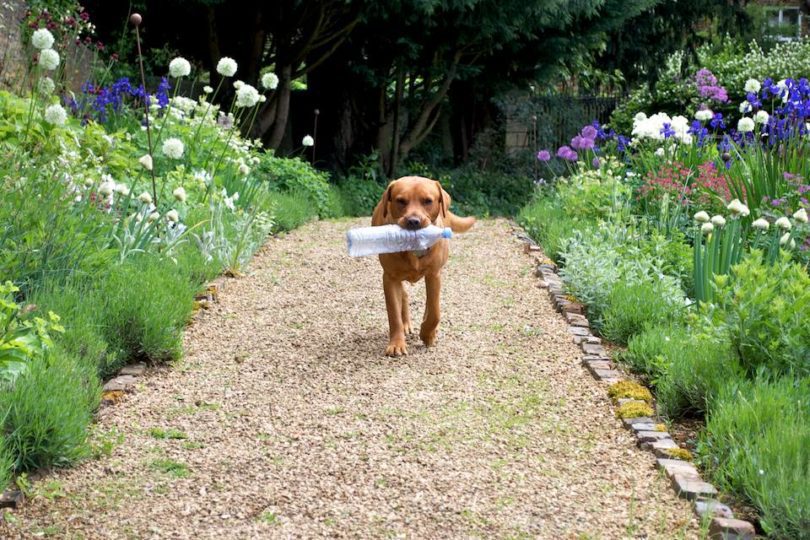 Thompson is looking to do just that, combining familiar cottage and woodland (edge) planting in a contemporary setting. True to Thompson's designs, the garden will be beautiful, but also practical and useable. 'A real space, where floral prettiness meets practicality', describes Thompson.
Chicken or the egg?
Chelsea Show Garden designs come about both organically as an initial idea with show garden potential, but also more practically, where as a consequence of show garden intent, an idea is developed.
For the 2009 RHS Chelsea Demelza Garden design, Thompson started off with a blank canvas, but was quickly taken with the various forms of therapy used at the children's hospice, particularly music therapy, which became the theme of the garden. 'They wanted a place where the children could sit, where nursing staff could take time out and regroup, where parents could simply be', she explained. Thompson's practical hand ensured the garden was accessible, usable, and crucially for the children, a garden for anyone to enjoy and benefit from. 'The garden included, tethered chimes and a water harp to provide the elements of sound for entertainment, as well as a place to sit for the children and their families', said Thompson.
Thompson's 2012 design came about more organically, where she was inspired by the vintage accommodation on a family holiday. 'I took my children on a caravan (Vintage Vacations) holiday on the Isle of Wight, where they had lovely Airstream trailers'. The relaxed holiday and stylish caravan, provided Thompson the inspiration and motivation to do another Chelsea show garden. 'I was just thinking, it would be so lovely to have one of these as a home office and then thought of having an actual Airstream in a show garden', explained Thompson. With the Caravan Club, keen to exhibit at Chelsea this year, they approached Thompson, and the rest is history.
Chelsea is in the Detail
'Innovation, new approach to design, pushing design, being known for design; that is the Chelsea reputation, and that is, what we are about', stipulates Denman. With Chelsea being high pressure and high profile, there is little doubt of it's impact on the final design. Thompson explained that real gardens have to be perfect, but she admits that Chelsea does make you pull your socks up. 'Chelsea really sharpens the design as the judges look at everything', she explains. 'If there's a seat to sit on, they will sit on it. If you have said that a bench is sit or lie on, they will do so. If there's a rill to dip your feet in, it will need to be able to accommodate varying foot sizes as there will probably be a judge who will dip their feet in', continued Thompson. 'It's no good giving the RHS a brief and not delivering on it', she concluded.
To deliver that completed garden, prominent design features resonate throughout the entire garden. Doris, the caravan elect, is much the thread of Thompson's design. 'Doris is a rare British Fisher, with much her own personality and gives the garden its character. From her, almost everything else is derived. Hence, deciding on which plants and colours looked best against her quilted metal exterior, the steel rills will have that same quilted texture, the shape of the benches echo the curves of the caravan', explains a passionate Thompson. Blowsy pink and cream planting complement Doris, but also give the garden that important, relaxed and 'lived-in' feel, as she experienced on her holiday. She explains that even details, which to some may be trivial, such as the joins of her steel rills, have been made to repeat the joints of the Fischer caravan. 'The joins will be manufactured and fabricated in that 1950's style; battered with studs and bolts', describes Thompson.
Thompson's 2012 oeuvre
As much as Doris, is the focus; the garden is a true celebration of all things British, and the idyllic British countryside. Thompson's show garden harps back to nostalgic summer holidays, being outdoors, in flower filled fields, with the whole family, and not forgetting the dog. Yes, even the dog, for whom Thompson has designed a lovely show garden kennel. 'The shape of the dog kennel is inspired by the caravan, though more of a flattened, architectural shape, ensuring good air circulation', explains the experienced (smelly) dog owner. There is a rumour of a Corgi occupying the kennel on press day, but that remains to be seen. Unfortunately, Denman's risk assessment protocols simply couldn't deal with the presence of our (repeatedly offered) nutter Labrador, despite all of his rather smart pedigrees and uncanny ability to sit, for at least two straight seconds.
The garden layout is simple and geometric, with Doris prominently positioned at the back of the garden. A stretch of water will run through the garden along, steel water rills (rumoured to double up as effective sparkling wine coolers) designed by Thompson, and made by Chelsea veteran, Simon Percival. The garden will offer plenty of places to sit; timber seats, ergonomic benches or the bridge across the rill. All the wooden features are designed by Thompson, and made by Auspicious Joinery in Gloucestershire. For the even more indulgent (judge), a (pink and cream) patchwork hammock is being made by textile artist, Carmel Meade. Incidentally, Carmel Meade's talents seem not to be simply limited to textiles, rather should probably feature on the Great British Bake Off. Thompson does seems to be forever in endless, coffee and cake rich 'meetings' with Meade at her offices in Kent. On good authority, I believe its Walnut and Coffee cake next time…
Plants will be dominated by those one might see on walks in fields and woodland, set alongside traditional cottage plants. The colour palette, reads like an ice-cream van menu; 'Sugar summer colours, like fondant pinks, sherbet lemon yellows and pistachio ice-cream greens'. Underneath the featured planting of the Betula Albosinensis Fascination and Hornbeam hedge, Thompson's planting (by Roger Platts and Iris of Sissinghurst) includes; Anthriscus sylvestris Ravenswing, Pimpinella Majorrosea and Chaerophyllum Hirsutum Roseum, Paeonia Bowl of Cream, Paeonia Mr. Ed, Stipa Tenuissima, Linum Perenne, Lychnis Flos-Cuculi White Robin, Silene Fimbriata, Iris Ever After, Iris Success Fou, Erodium Chrysanthemim Pink Form, Geranium Himalayense Gravetye, Digitalis Serendipity, Thalictrum Elin, Geranium Phaeum Samobor, Fern Osmunda Regalis and Polystichum Setiflorum Plumosomultilobum. Other plants such as pink roses and hostas, will also be included, though varieties have yet to be made public.
Chelsea Take Away
'On seeing the garden, I hope people will remember the pretty plants. Traditional, but with an up to date swing', said Thompson. Though, the real moral of this story, is encouraging people to use and enjoy their entire garden, even that neglected (probably weed infested) corner at the far end. 'Transform it into a place you can work from, or simply take shelter in', proposes Thompson, with or without a shiny relative of Doris.