The secret is all in the dough and the tomato sauce, he says. Pineapple is prohibited, but he assures me that Nutella and banana really does make a delicious pizza pud. Adorned with an olympic haul of RHS's finest gold medals, the garden designer, Adam Frost, is preparing for his anticipated return to the magic that is, the RHS Chelsea Flower Show. Unfortunately for us, without his snazzy pizza oven.
Back for his sixth solo Chelsea venture, Frost is armed with a striking modern design of a family, wildlife attracting, ornamental kitchen garden for the 2013 Homebase show garden, entitled 'Sowing the Seeds of Change'. Born, 'part passion, part frustration and part dream', Frost holds hope that the next generation connects with nature and not just Nintendo. 'We are fast becoming disconnected with nature, living in enclosed citadels with increasingly limited access to nature, where the domestic garden has can become our connection with nature, food and wildlife', explained Frost.
The apprentice
The son of a landscaper, and keen allotmenteering grandfather, Frost junior's career path seemed set. 'I really didn't want to follow in my father's footsteps though. I didn't even like him at the time!', he laughed. When Frost junior was fifteen, the Frosts moved from London, to a remote village in North Devon. 'May as well have been the moon', giggles Frost. Despite initial reservations, the sporty young Frost, quickly took to countryside and grew ever fonder of nature , landscape, and generally being outside. Slowly but surely, the path to a horticultural career was set. Frost Senior must have been smirking with glee.
Frost (jr) started his horticultural career in an old-fashioned parks department as a keen apprentice. 'That was before the government intervened and ruined that concept. In fact, I think that is one of the reasons we struggle to attract young people into the industry. Apprenticeships are a great way to train', adds the concerned designer. Though, as one of the few areas of education and training not affected by government cuts, apprenticeships may see a revival over the next years.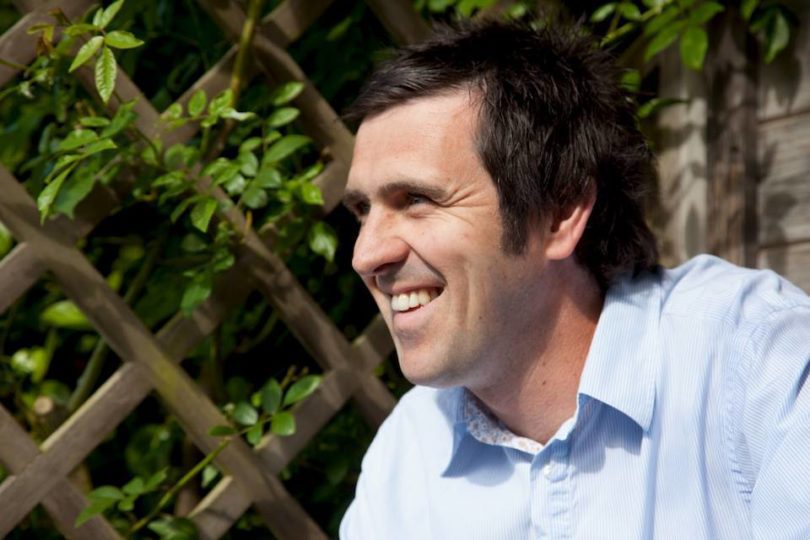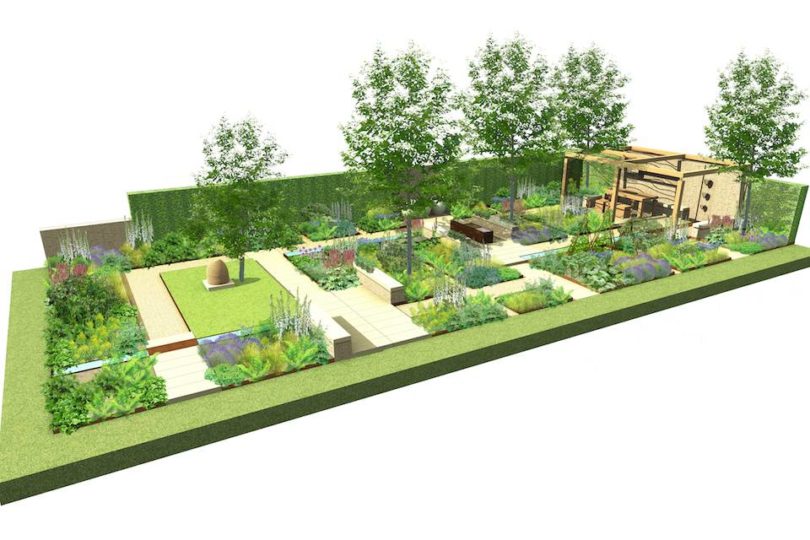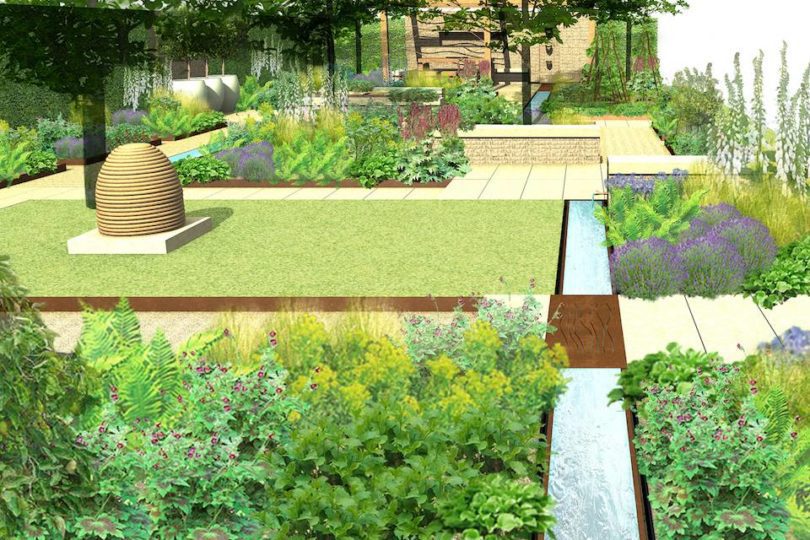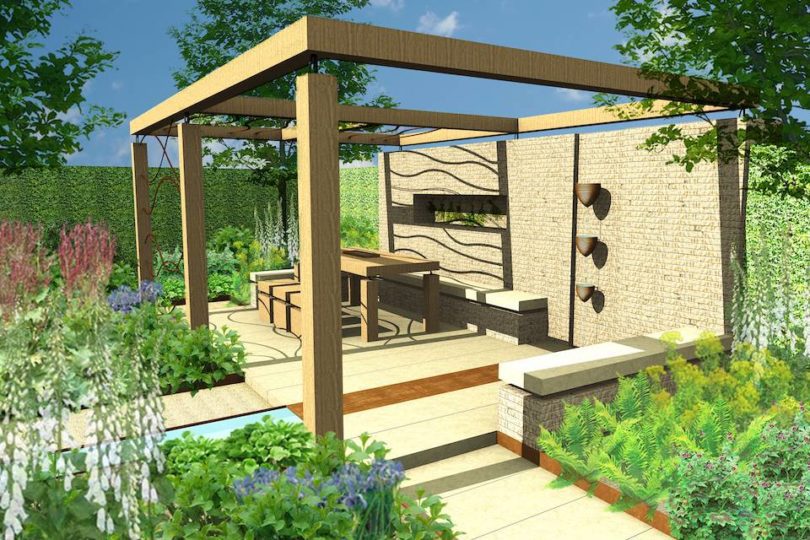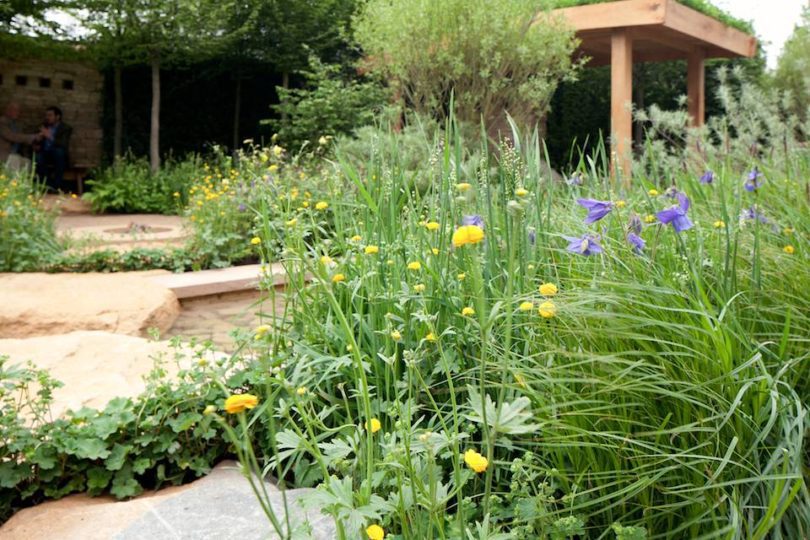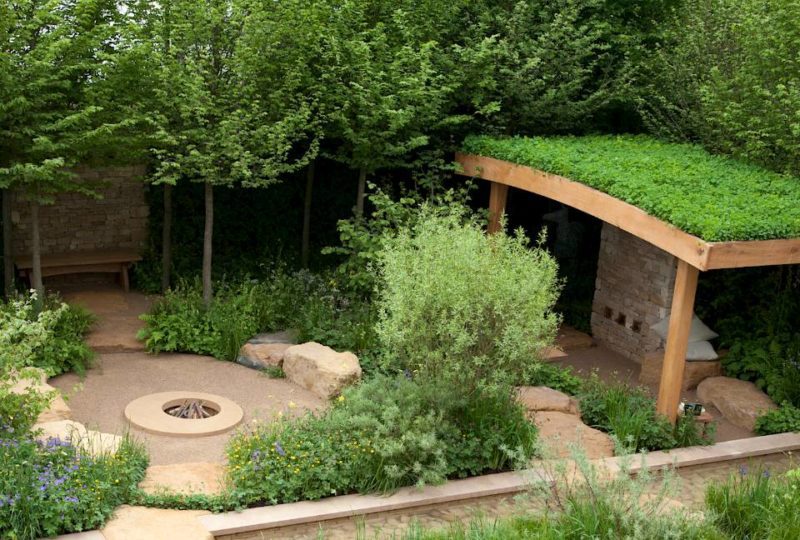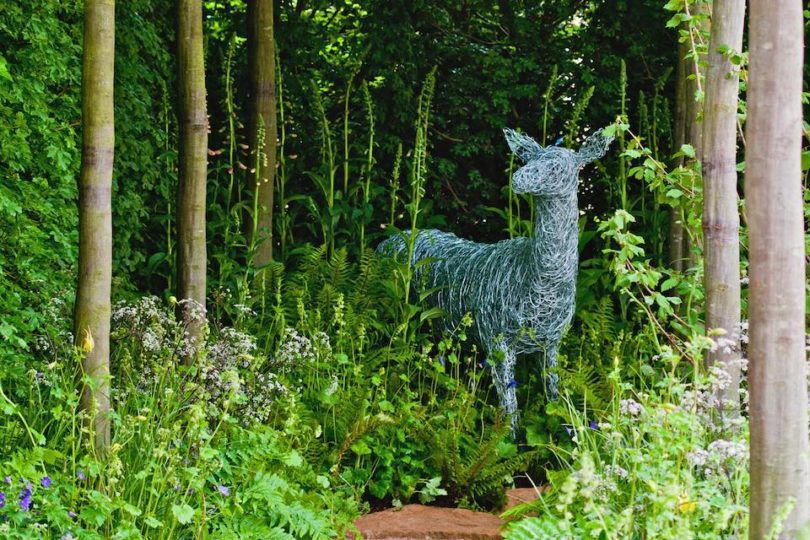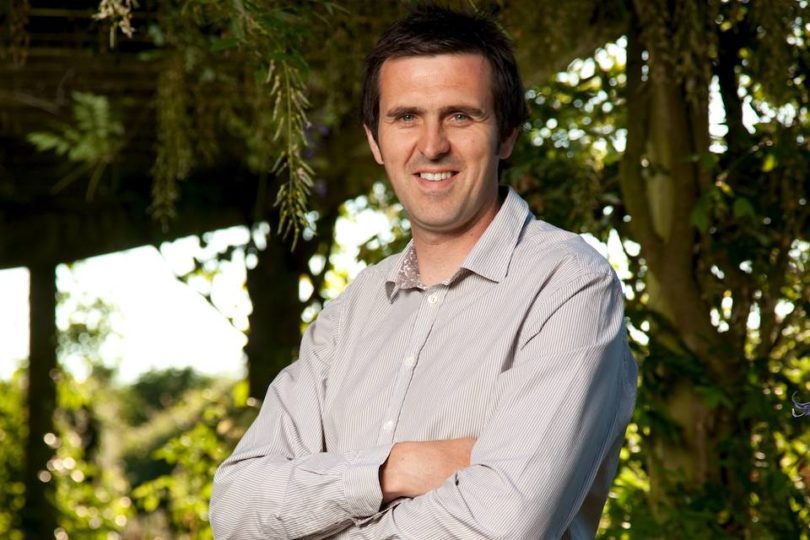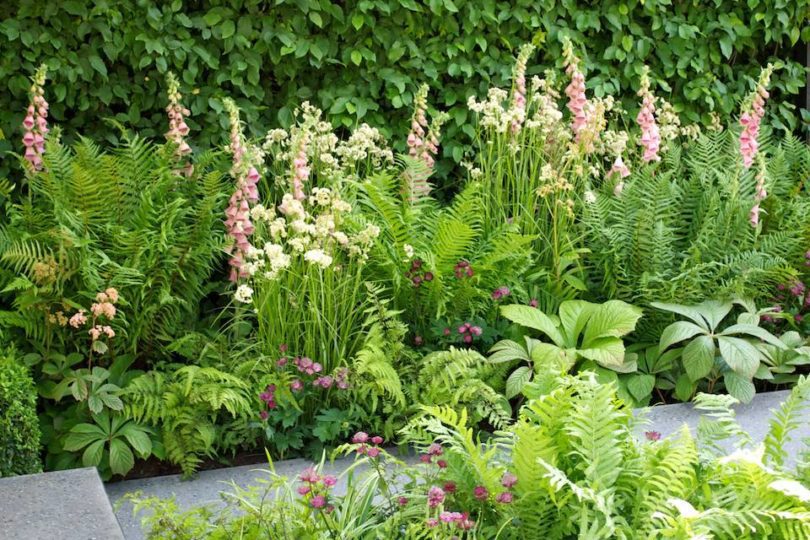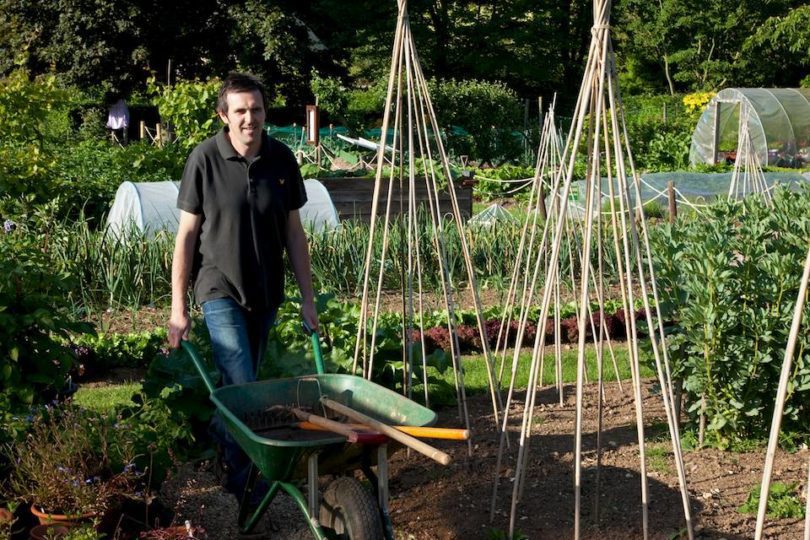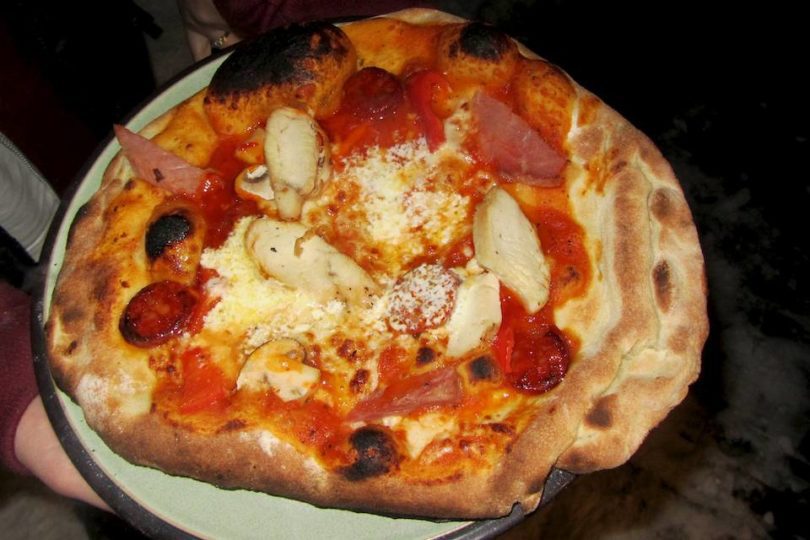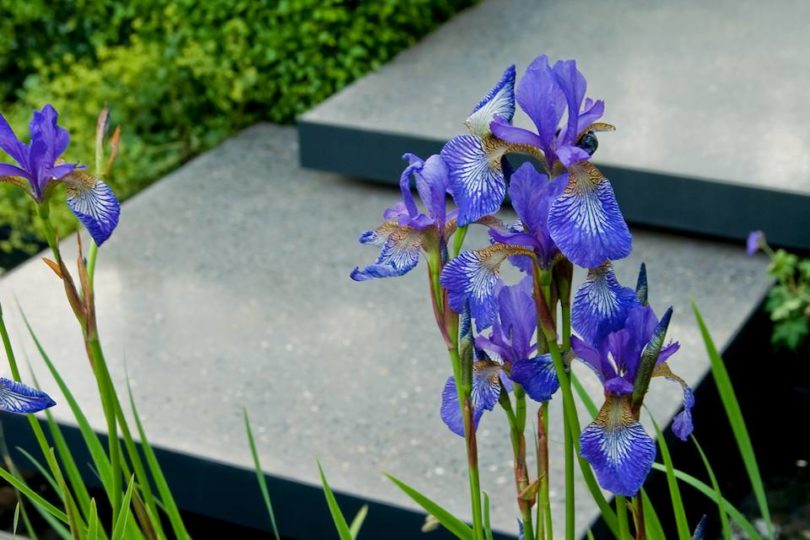 Geoff Hamilton's Landscape Man
With an eye for talent, Geoff Hamilton, took on the spotty apprentice as his landscape manager, starting with the build of Dan Pearson's garden at Gardeners' World Live. 'That was the Dan Pearson before Dan Pearson was Dan Pearson', sniggers Frost. Employed by the great Hamilton for more than a decade, Frost worked on his broadcasting projects, books, magazine articles, show gardens and the eight acre, Barnsdale gardens.
Keen to encourage his talents, Hamilton sent Frost for design training, generously offering the young talent the choice to train with John Brooks, David Stevens or Robin Temple. 'I opted for David. Geoff thought I would get on well with David, and I have never looked back. To this day, I don't think I have ever met anyone with such understanding of space', explained Frost.
'Looking back, I was really fortunate to work all those years with Geoff. He was great with people and I have really fond memories of our building gardens for Gardener's World. To this day, with the exception of Alan, I don't think there's been anyone that's come close. Geoff had an uncanny ability to come across the screen as your mate. Very much as he was', reminisces Frost.
Encouraged by Stevens, after Hamilton's passing, Frost set up own landscape company, Adam Frost Landscape Design, building a vast array of private, public and show gardens for the likes of Terence Conran and Michael Balston, before designing his own show gardens and gold medal award winning RHS Chelsea show garden in 2007.
Harvest and Habitat
'Sowing the seeds of Change' is all about making the garden an enjoyable, modern space, that is both functional as well as educational for the entire family. 'The idea is based on harvest and habitat, providing for both family and wildlife, whilst at the same time providing the family a beautiful space to spend time, garden, cook, chat – the important simple things in life', describes Frost.
With a respective nod to Geoff Hamilton's Barnsdale Kitchen Garden, and inspired by the revival in foraging and hedgerow harvesting, the show garden is a demonstration of how edibles and ornamentals can live happily side by side, whilst balancing the needs of the family and wildlife.
The garden is split into; (1) Lawn area with fruit trees and a rather dishy looking oak beehive; (2) Cooking area with snazzy steel and stone cooker surrounded by drystone, (wildlife) walls, and; (3) Oak arbour seating area, with large oak table to enjoy the garden's bounty. Gravel paths and walkways with dipping ponds connect the various parts of the garden to ensure full accessibility to the borders both for planting and maintenance as well as harvesting produce and picking flowers.
Make a house a home
'Homebase approached me after Chelsea 2012', reveals Frost. To the amusement of Frost, despite preliminary rejection of an initial idea, Homebase soon bought into the charms of the talented Frost and opted to pursue his vision for his ornamental kitchen garden design. A garden, Frost has been keen to develop for some time.
The prospect of a sponsor, the scale of Homebase, as one of the leading multiples, with over 340 outlets, serving over 64 million customers a year, can be a tad daunting. Though, according to Frost, there is no big corporate shadow in the relationship, rather a very personal and 'cool' working relationship. 'They've been brilliant. We got to know each other very quickly, and they know, when they're pushing their luck, and similarly so do I', laughs Frost.
Frost is very much involved in the commercial follow up to Chelsea for Homebase, in terms of the subsequent store seed and plant ranges, special products such as his design on 'Garden on a Roll', and related items such as range of pots, designed by the good man himself.
Cool gardening
Passionate about this industry, Frost is keen to play his part to encourage the next generation to come in. 'We need to change the image of this trade, we need to make it cooler', sighs Frost. Cooking was made to be cool, and we need to do the same for gardening', he added.
Homebase manage much of the hard work of grooming novice gardeners, which as Paul Loft, CEO of Homebase confirmed at last year's Garden Futures event, is very much their target market and the focus of their marketing activities. Novice gardeners will however, eventually graduate to the next echelon of gardening experience and into the realms of the specialist nursery and gardens centres. According to Frost, nurseries, garden centres and other retailers, should actually engage more with them'.
The soft landscaping plans for the Homebase show garden justly remain allusive, though Frost assures he's 'about 80% there'. We can expect, 'a certain percentage of veg, certain percentage of fruit, certain percentage of herbs and then the rest ornamental'. Now, let's see, for that pizza we'll need; tomatoes, oregano, basil, rocket, chillies…..
Refusing to reveal any secrets at this stage, Frost's first televised video debut as budding pizzaiolo, can I believe be admired in the upcoming Spring Episode of intogardens.